10 Week Ultrasound – Everything You Need to Know

The chances are, if you are here, that you have a 10 Week Ultrasound Scan booked, or you may just be wondering if it is possible to have an Ultrasound scan at 10 weeks pregnant.
In this article, we will discuss everything you need to know about 10 Week Ultrasound scans- with Janene Checkley from Babyvue- our exclusive Ultrasound Clinic in Croydon answering any questions you may have.
In this article:
Your Baby at 10 Weeks Pregnant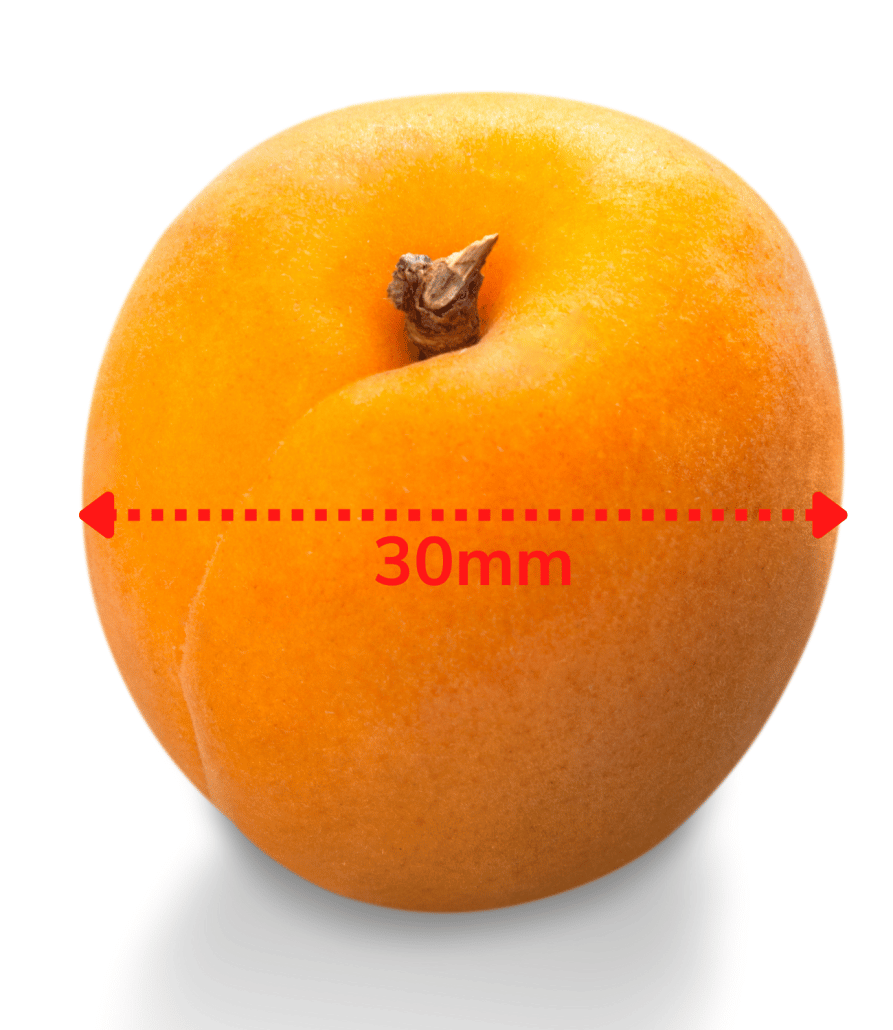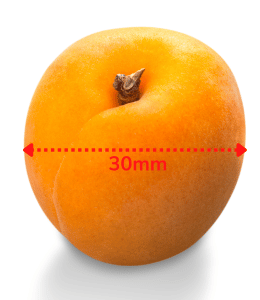 Congratulations, you are 10 weeks pregnant and nearing the end of your first trimester!
Your baby has grown a lot in these 10 weeks!
Your baby is now about the size of a small apricot- measuring around 30mm long from head to bottom.
Brain
At 10 weeks pregnant, your baby's forehead is large in proportion with the rest of its body. This is because the baby's developing brain measures half the length of their body.
Your baby's brain is developing at a rapid rate.
This week, the brain and synapses in your baby's spinal cord have begun to work together, allowing your baby to move their tiny limbs and fingers.
Eyes
This week, the parts of your baby's eyes that allow sight have fully developed- including the cornea, iris, lens, pupil and retina.
However, this does not mean that your growing baby can see yet! Your baby's eyelids will stay sealed shut until you are around 27 weeks pregnant.
Teeth
Would you believe that your baby already has teeth?
In the 10th week of pregnancy, your baby's teeth are getting stronger and harder and connecting to the jaw bone.
Although your baby has teeth, it does not mean that they are visible!
Most babies do not start developing teeth until they are at least 6 months old, and others may not cut their first tooth until they are 10 months old.
You at 10 Weeks Pregnant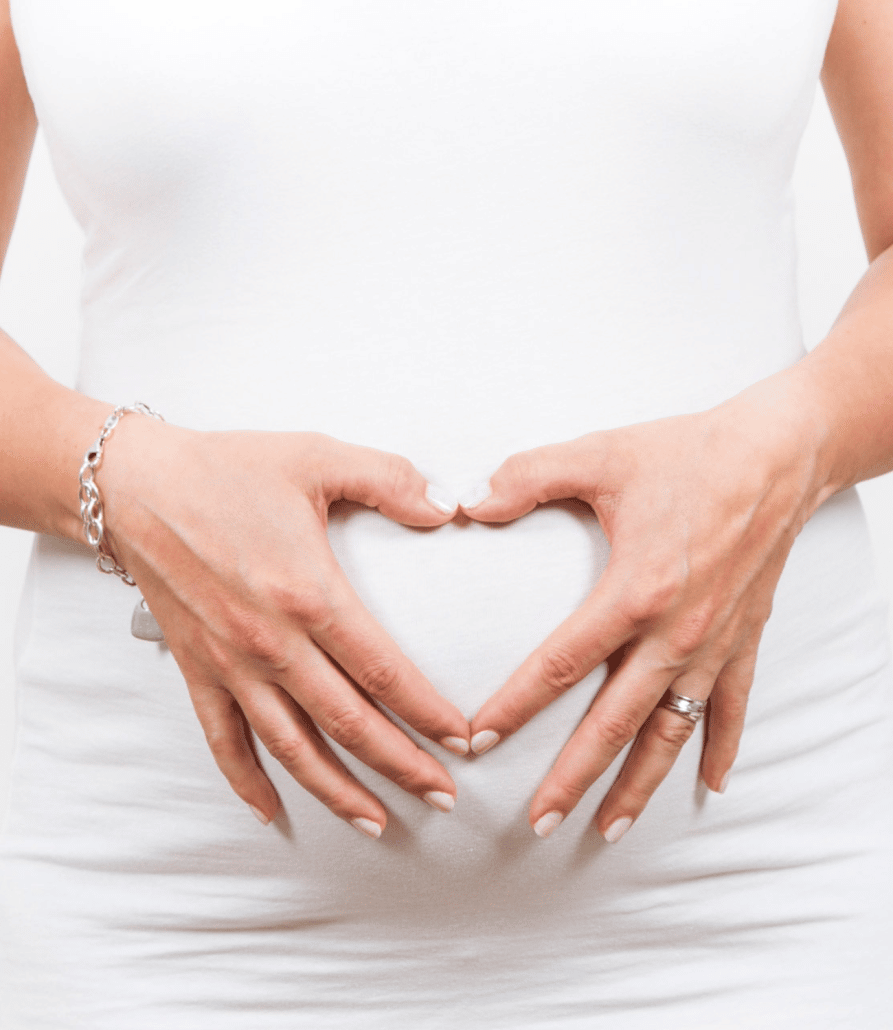 By pregnancy week 10, your uterus has grown from the size of a small pear to around the size of a large orange!
At 10 weeks, pregnant belly sizes vary from woman to woman.
Factors that affect how big your baby bump is, include: body type, the number of pregnancies you have had, or whether you are expecting multiples.
You may not be showing at all at this stage (especially if it's your first pregnancy), or you may be developing a round belly at this stage (especially if it's your second or third..or fourth..or fifth..you get the idea).
At 10 weeks pregnant, you may be experiencing the following pregnancy symptoms:
Round ligament pain –

Round ligament pain is definitely not a pleasant symptom to have. Your round ligaments are the two ligaments in your pelvis that help to support your uterus. As your pregnancy progresses, these ligaments stretch and become softer. The tightening of these ligaments can cause a sharp pain in one or both sides of your abdomen.
Vaginal discharge –

An increase in vaginal discharge is expected during pregnancy. This is due to your increased blood flow and increased hormone levels.
Morning sickness –

Morning sickness can certainly wreak havoc on our daily lives. The good news is, at 10 weeks pregnant, it is likely that your morning sickness will subside soon! This is because, in the second trimester, your hormone levels usually even out.
Fatigue –

Exhaustion is common during pregnancy. This is usually caused by the increase in progesterone levels that comes with pregnancy.
Mood swings –

High hormone levels are responsible for this symptom. If you are feeling happy one moment and sad the next during pregnancy, this is normal.
Headaches –

Many pregnant women experience headaches. If you are experiencing headaches, make sure to get plenty of rest and stay hydrated.
Excess saliva –

If you find yourself salivating more than usual at this stage, especially when feeling nauseous, don't worry, it is normal!
More visible veins –

When you are pregnant, you have between 30 and 50% more blood volume than before you were pregnant. This makes your veins dilate and become more visible.
Dizziness –

With up to 50% more blood in your body than before you were pregnant, your body has to work much harder to keep the blood circulating. Sometimes, with the body working so hard to keep the blood circulating around the rest of your body, you may not receive enough blood flow to your brain which can make you feel dizzy. Sudden dips in blood pressure and blood sugar can also cause this symptom.
---
10 Weeks Ultrasound Questions – Answered by Janene Checkley from Babyvue
For this article, we asked Janene Checkley from Babyvue- our exclusive Ultrasound Clinic in Croydon– to answer some questions about ultrasound scans at 10 weeks pregnant.
You can read the answers to the questions below.
What NHS Scans Will I Routinely Have?
Most NHS trusts offer two routine scans.
You will be offered a scan between 11-14 and another scan between 18-22 weeks.
11 – 14 Week Scan
The 11-14 week ultrasound scan is also known as a dating scan- as it allows you to accurately find out how many weeks pregnant you are, as well as come up with an estimated due date. The dating scan is typically a 12 week ultrasound.
At this scan, you will be able to:
Check your baby's heartbeat, development and growth
Estimate what stage of pregnancy you are in
Determine how many babies you are having
Get the nuchal translucency measurement
With the dating scan, you are often offered a blood test to detect any chromosomal or health conditions. Some pregnant women choose to opt-out of this test.
18-22 Week Scan
The 18-22 week (second trimester) scan is also known as the Fetal Anomaly Scan or Mid-Pregnancy Scan.
The purpose of the Mid-Pregnancy Scan is to check your baby's health and development and to make sure that everything looks normal.
This scan can be used to accurately determine whether your baby may have a health or chromosomal condition- such as down syndrome or Edward's Syndrome.
This includes checking your baby's development of their:
Spinal cord
Brain
Bowel
Heart
Kidneys
Arms and Legs
It is important that you discuss whether you would like to know about the potential chromosomal conditions with your midwife prior to the scan.
Why Would You Go for an Ultrasound at 10 Weeks Pregnant?
If you are unsure of how far along you are, a dating scan can give you more accurate dates by measuring the size of the baby.
If you are experiencing pain or bleeding and are concerned you may be having a miscarriage an early scan can determine if the pregnancy is viable by determining if the baby has a heartbeat.
Some parents may just be curious and want to have an early scan just to see the baby for the first time and to see what they look like, the baby changes a lot between 6 weeks and 12 weeks.
When is the Earliest I Can have an Ultrasound Scan?
You can have an early pregnancy scan after 6weeks of pregnancy.
6 weeks is the earliest gestation that we would see a baby with a heartbeat on ultrasound
Where Can I Go for an Ultrasound Scan at 10 Weeks Pregnant?
You will need to go to a private ultrasound clinic to have a scan at 10 weeks.
We recommend Babyvue in Orpington.
If you are experiencing pain or bleeding, your GP can refer you to the NHS for an early scan.
What Can I Expect to See at 10 Weeks Pregnant?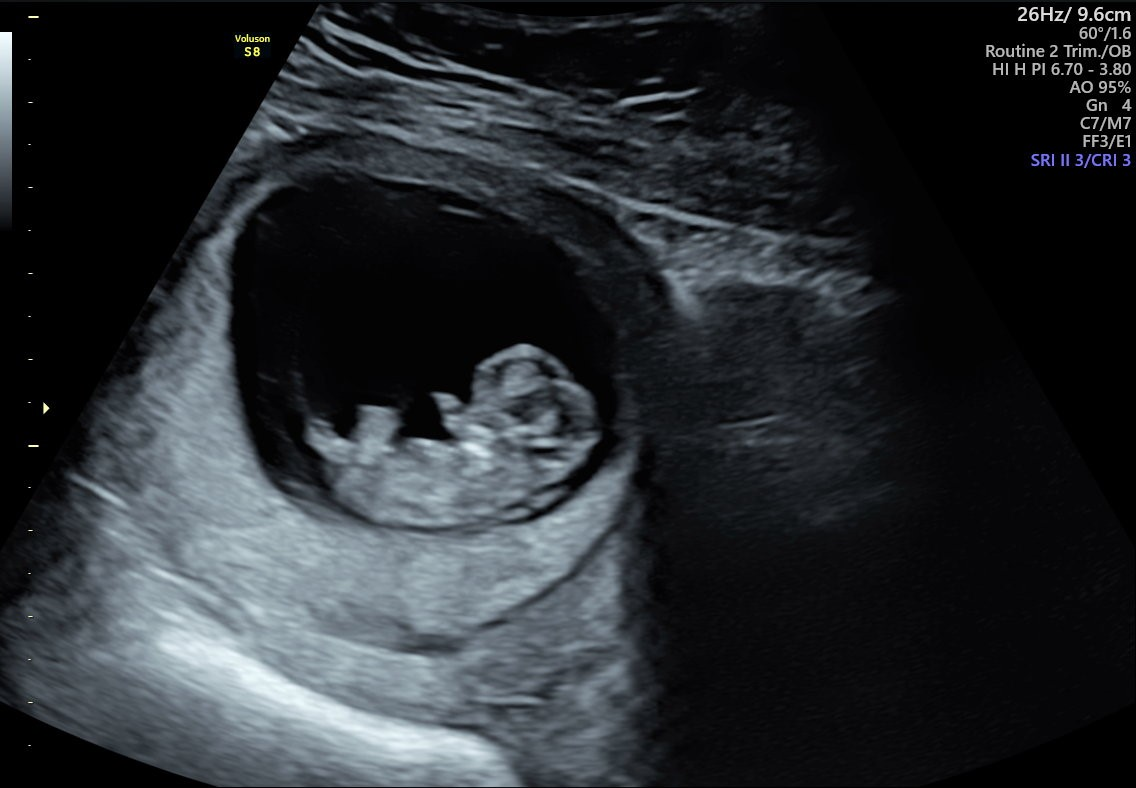 At 10 weeks your baby will have short arms and legs and will look like a little gummy bear. Baby will measure 32mm from head to bottom at 10 weeks.
Can You Hear a Heartbeat at 10 Weeks Pregnant?
No. We do not usually listen to the baby's heartbeat until they are bigger because listening to the heartbeat uses high-power ultrasound It is best practice to wait until they are older to listen to the heartbeat.
You will however be able to see the heart beating on the screen.
Can I Find Out My Baby's Gender at 10 Weeks Pregnant?
At 16 weeks we can see the baby's gender on an ultrasound scan.
But we can find out the gender from 6 weeks with a sneak peek blood test that is available at BabyVue.
Can I Find Out If I Am Having Twins at 10 Weeks?
You are able to tell if you are pregnant with twins as early as 6 weeks pregnant, so yes!
You are able to tell if you are having multiples at 10 weeks pregnant.
Contact Babyvue
If you have any more questions about 10 weeks pregnant Ultrasound scans, or if you are located in Croydon and would like to book an Ultrasound scan with Babyvue, you can contact them here:
Website: https://babyvue.co.uk/
Phone: 0168 983 0426
Email: [email protected]
For information about ultrasound scans at other weeks, you can visit:
https://www.mybump2baby.com/wp-content/uploads/2022/10/10-week-ultrasound.png
630
1200
Louise McCamily : Reviewed by Janene Checkley - Sonographer at Baby Vue | Diploma of Medical Ultrasound from the Australasian Society of Ultrasound in Medicine & Bachelor of Applied Science in Medical Imaging Technology from UCOL
https://www.mybump2baby.com/wp-content/uploads/2016/10/Logo-MyBump2Baby_transparent-bg-1-1.png
Louise McCamily : Reviewed by Janene Checkley - Sonographer at Baby Vue | Diploma of Medical Ultrasound from the Australasian Society of Ultrasound in Medicine & Bachelor of Applied Science in Medical Imaging Technology from UCOL
2022-10-13 11:16:19
2023-09-21 12:48:26
10 Week Ultrasound - Everything You Need to Know