Welcome to 11 days past ovulation.
At 11 DPO, if you are trying to conceive, the two week wait to find out if you are pregnant can feel like an eternity.
This article covers all of the pregnancy symptoms you may experience at 11 DPO, as well as when the right time to take a test is. Alternatively, if you are at 10 DPO, we also have an article on 10 DPO Pregnancy Symptoms.
11 DPO Pregnancy Symptoms
At 11DPO, you may be experiencing some early symptoms of pregnancy (as written below). It is completely normal if you are still not experiencing pregnancy symptoms at this stage, as you are still quite early into the pregnancy. Whilst the below symptoms are 11 DPO symptoms of pregnancy, they could also be regular PMS symptoms.
£24.99
in stock
3 new from £24.95
as of May 9, 2022 1:17 pm
Increased Urination
If you aren't drinking more than you usually would, and you're experiencing increased urination, you could be pregnant!
Increased or frequent urination is a common sign of pregnancy at 11 DPO.
Fatigue
With all of the hormonal changes occurring, it is no wonder that you may be experiencing this particular symptom.
Morning Sickness
Morning sickness is definitely one of the worst- if not, the worst- pregnancy symptom to deal with caused by increased pregnancy hormones.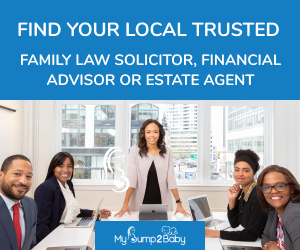 Many women experience morning sickness in the first trimester of their pregnancy- and some even experience morning sickness throughout the entirety of their pregnancy.
Despite its name, Morning sickness can occur at any point throughout the day.
Implantation Bleeding at 11 DPO
If you are at 11 DPO and spotting, you may be experiencing 11 DPO implantation bleeding. Implantation bleeding occurs after implantation- when the fertilized egg implants itself onto the uterine lining. Implantation typically occurs between 6 and 10 DPO and can last for 4 to 5 days.
If you are experiencing implantation bleeding or spotting at 11 DPO, you will find that it is much lighter than period blood- usually being almost pink or brown in colour. If you have confirmed that you are pregnant, and you are experiencing heavy bleeding, it is important that you consult your nearest health care provider.
Mild Cramping
Mild cramping at 11 DPO is a common side effect of implantation- it is a positive sign that the fertilised egg has successfully implanted onto the uterine lining.
To learn more about the symptoms of implantation, read our article: Implantation Symptoms you NEED to Know | Am I pregnant?
Mild abdominal 11 DPO cramping can also be caused by digestive problems, such as constipation, which can be caused by the increase in progesterone levels due to pregnancy.
Is 11 DPO too Early to Test?
It is possible to receive a positive result on a pregnancy test at 11 DPO.
To receive a BFP- big fat positive pregnancy test at 11DPO, the pregnancy hormone, hCG (human chorionic gonadotropin), needs to be present in your urine. Your hCG levels increase once implantation occurs- which is typically between 10 and 12 days past ovulation- or as early as 6 DPO.
Although you can receive a positive pregnancy test result (from a home pregnancy test) at this stage, it is advised that you wait until the first day of your missed period- or around 14 DPO- to take a pregnancy test, in order to avoid any false negatives. Some pregnancy tests can detect pregnancy as early as 4 days before your next expected period.
If you choose to take an 11 DPO pregnancy test, Clear Blue Ultra Early pregnancy tests are great at detecting early pregnancies (as early as 6 days earlier than a standard pregnancy test. They are a good option for receiving accurate 11 DPO positive pregnancy test results.
More DPO Articles from MyBump2Baby
To read about pregnancy symptoms at each day past ovulation, click the links below:
Hi, I'm Louise- mum of one to a little boy called Mason.
I am the Digital Marketing and Admin Assistant for MyBump2Baby.
I enjoy working to provide excellent service to MyBump2Baby's growing families.
Nice to meet you!
https://www.mybump2baby.com/wp-content/uploads/2021/11/11dpo-pregnancy-symptoms.png
630
1200
Louise McCamily
https://www.mybump2baby.com/wp-content/uploads/2016/10/Logo-MyBump2Baby_transparent-bg-1-1.png
Louise McCamily
2022-02-14 15:50:23
2022-02-24 06:44:20
11 DPO Pregnancy Symptoms