11 DPO Pregnancy Symptoms
Fact Checked
Welcome to 11 days past ovulation.
At 11 DPO, if you are trying to conceive, the wait to find out if you are pregnant can feel like an eternity.
This article covers all of the potential pregnancy symptoms at 11 DPO, as well as when the right time to take a test is.
11 DPO Early Pregnancy Symptoms
When Should I Contact My Doctor About My Symptoms at 11DPO?
Is 11 DPO Too Early to Test?
More from MyBump2Baby
11 DPO Pregnancy Symptoms
At 11DPO, you may be experiencing some early symptoms of pregnancy (as written below).
If you are at 11 DPO and have no symptoms, do not worry; It is completely normal if you are still not experiencing pregnancy symptoms at this stage, as you are still quite early into the pregnancy.
Whilst the below symptoms are 11 DPO symptoms of pregnancy, they could also be regular PMS symptoms.
If you would like to maximise your chances of getting pregnant, we recommend using our fertility planner! Our fertility planner will help you to track your menstrual cycle and find your fertile window.
Increased Urination
If you aren't drinking more than you usually would, and you're experiencing increased urination, you could be pregnant!
Increased or frequent urination is a common sign of pregnancy at 11 DPO.
Fatigue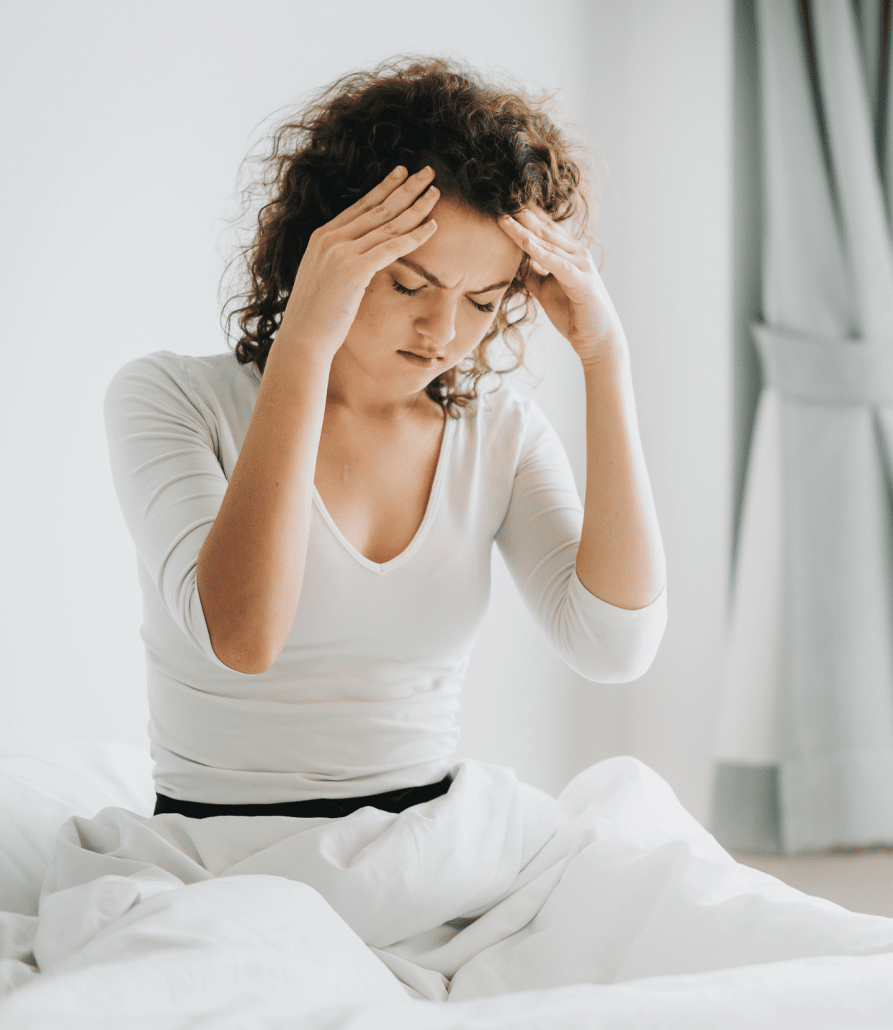 With all of the hormonal changes occurring, it is no wonder that you may be experiencing this particular symptom.
Are you enjoying this article? Why not check out another one of our articles Can An Ovulation Test Detect Pregnancy?
Morning Sickness
If you find that you are experiencing 11 DPO nausea- it may be because you are pregnant.
Morning sickness is definitely one of the worst- if not, the worst- pregnancy symptom to deal with caused by increased pregnancy hormones.
Many women experience morning sickness in the first trimester of their pregnancy- and some even experience morning sickness throughout the entirety of their pregnancy.
Despite its name, Morning sickness can occur at any point throughout the day.
Bleeding
Light vaginal bleeding is one of the potential 11 DPO symptoms of pregnancy.
If you are at 11 DPO and spotting, you may be experiencing 11 DPO implantation bleeding.
Implantation bleeding occurs after implantation- the process where the fertilized egg implants itself onto the uterine lining.
Implantation bleeding is caused by the motion of the fertilised egg implanting into the uterine lining- which causes tiny blood vessels to break and bleed.
Implantation typically occurs between 6 and 10 DPO and can last for 4 to 5 days.
If you are experiencing implantation bleeding or spotting at 11 DPO, you will find that it is much lighter than period blood- usually being almost pink or brown in colour.
If you have confirmed that you are pregnant, and you are experiencing heavy bleeding, it is important that you consult your nearest health care provider.
At this stage, it may also be ovulation bleeding.
Mild Cramping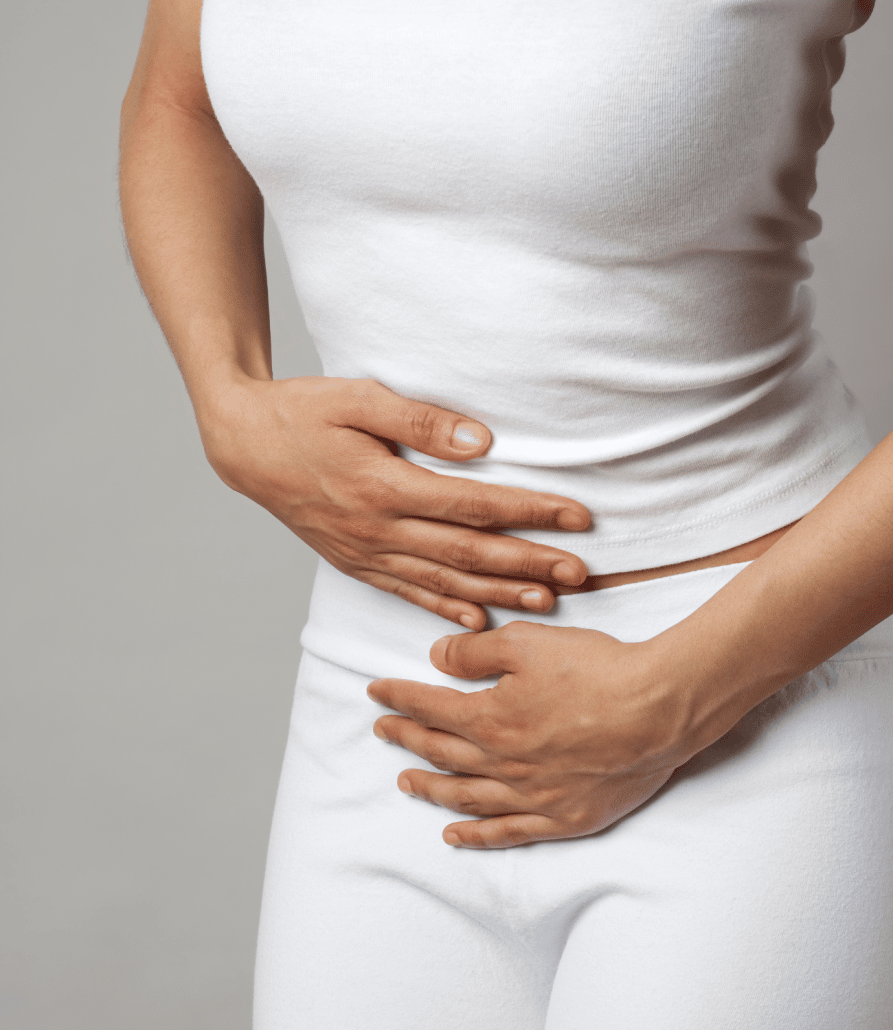 Mild cramping at 11 DPO is a common side effect of implantation- it is a positive sign that the fertilised egg has successfully implanted onto the uterine lining.
Mild abdominal 11 DPO cramping can also be caused by digestive problems, such as constipation, which can be caused by the increase in progesterone levels due to pregnancy.
Digestive Issues
During early pregnancy, your progesterone hormone levels spike.
This sudden increase in progesterone levels can cause your digestive system to slow down- causing build-up of gas, bloating and constipation.
Breast Tenderness
Breast tenderness is a common complaint during early pregnancy.
During early pregnancy, you may find that your breasts feel heavy, full or tender, and you may find that your nipples are sensitive or painful too.
This is normal during the first trimester of pregnancy, and it usually subsides by the second trimester.
Cervical Changes
During early pregnancy, your cervix becomes soft and high up in your vagina.
Throughout your pregnancy, your cervix will progressively get softer- making it become easily irritated and bleed after activities such as sexual intercourse (called postcoital bleeding) or vaginal exams.
Discharge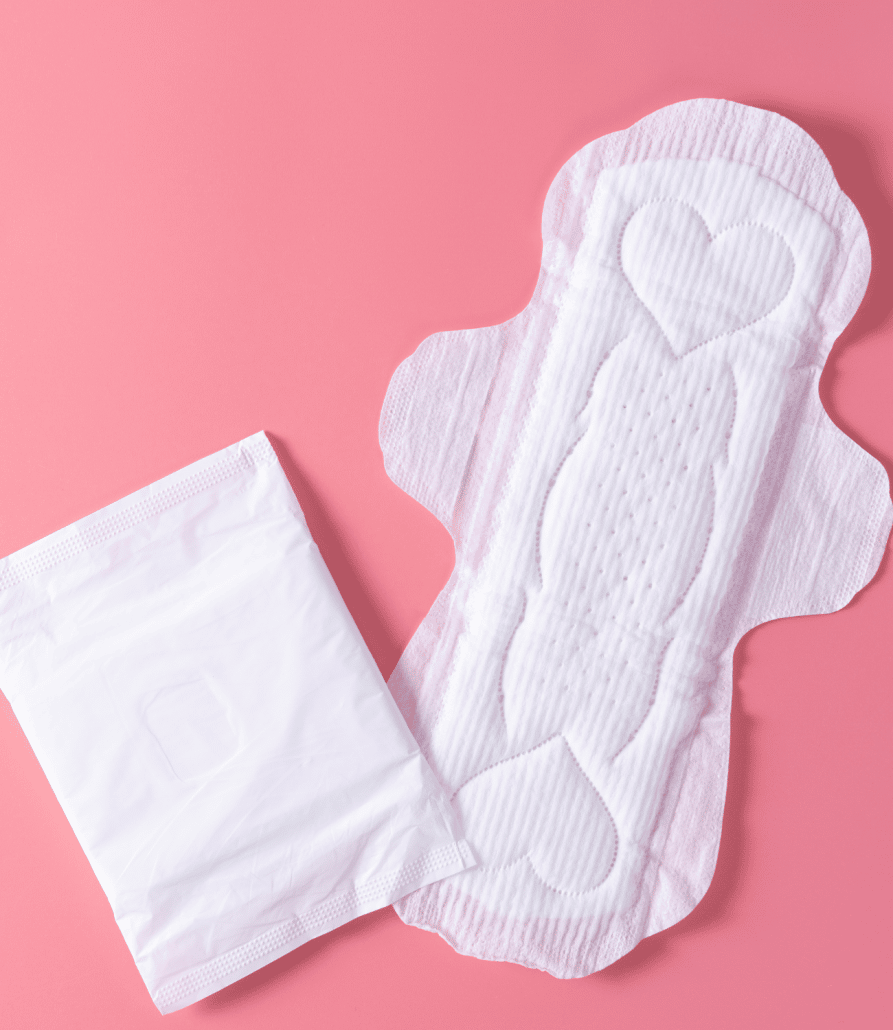 Your vaginal discharge can tell you a lot about your body and reproductive health.
At various stages of your menstrual cycle- such as shortly before your period- you will experience a vaginal discharge called leukorrhea: a creamy, odourless, white or whitish-yellow vaginal discharge.
During early pregnancy, you experience leukorrhea in much higher quantities.
If you experience discharge that is green, yellow or gray in colour, is clumpy or has a foul odour, you may have a vaginal infection, and you should contact your health care provider.
Another potential symptom is that your dog acts differently around you. To find out more about this, you can read our article can dogs sense pregnancy?
When Should I Contact My Doctor About My Symptoms at 11DPO?
If you are experiencing unexplained, heavy bleeding between periods, heavy bleeding following a positive pregnancy test, unusual discharge or severe abdominal pain, you should contact your doctor, who can rule out any serious complications.
It is important to be aware of the symptoms of an ectopic pregnancy- where the fertilised egg implants outside of the uterus- usually in one of the fallopian tubes- as it is a medical emergency.
Signs of an ectopic pregnancy include:
Lower abdominal or pelvic pain
Pain in the tip of your shoulder
Discomfort when peeing or pooping
Brown watery discharge
Vaginal bleeding
A missed period and other symptoms of pregnancy
If you suspect that you may be having an ectopic pregnancy, you should consult your nearest healthcare provider as soon as possible.
Ultimately, if you are concerned about any of your symptoms at 11 DPO, it is best to consult your doctor for peace of mind.
Is 11 DPO too Early to Test?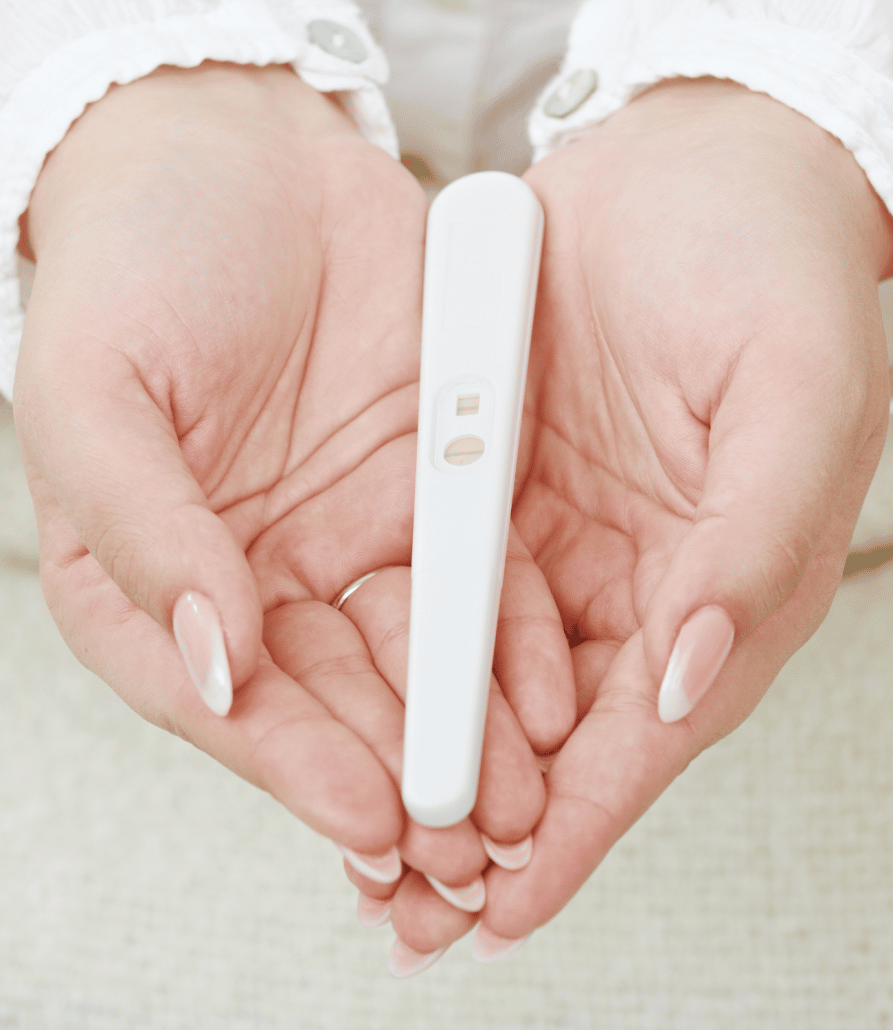 It is possible to receive a positive result on a pregnancy test at 11 DPO.
To receive a BFP- big fat positive pregnancy test at 11DPO, the pregnancy hormone, hCG (human chorionic gonadotropin), needs to be present in your urine.
Your hCG levels increase once implantation occurs- which is typically between 10 and 12 days past ovulation- or as early as 6 DPO.
Although you can receive a positive pregnancy test result at 11 DPO (from home pregnancy tests), it is advised that you wait until the first day of your missed period- or around 14 DPO- to take a pregnancy test, in order to avoid any false negatives.
Some pregnancy tests can detect pregnancy as early as 4 days before your next expected period.
If you choose to take an 11 DPO pregnancy test, Clear Blue Ultra Early pregnancy tests are great at detecting early pregnancies (as early as 6 days earlier than a standard pregnancy test. They are a good option for receiving accurate 11 DPO positive pregnancy test results.
If you receive a negative pregnancy test at 11 DPO, do not worry- it does not necessarily mean that you are not pregnant. You should retest again in a few days for the most accurate results.
If you received a negative test that turns positive after several hours, we have an article explaining the reasons why Negative Test Turned Positive After Several Hours.
More from MyBump2Baby
To read about pregnancy symptoms at each day past ovulation, click the links below:
Or, why not read our next article: what causes a faint positive pregnancy test then negative next day?
https://www.mybump2baby.com/wp-content/uploads/2021/11/11dpo-pregnancy-symptoms.png
630
1200
Louise McCamily : Reviewed by Kimberly Langdon M.D - Chief Medical Officer, Coologics
https://www.mybump2baby.com/wp-content/uploads/2016/10/Logo-MyBump2Baby_transparent-bg-1-1.png
Louise McCamily : Reviewed by Kimberly Langdon M.D - Chief Medical Officer, Coologics
2022-02-14 15:50:23
2023-09-29 10:20:22
11 DPO Pregnancy Symptoms