Disclosure: This article may contain affiliate links, this means at no cost to you, we may earn a small commission if you purchase a product through them.
Welcome to 13 DPO- or 13 days past ovulation. The two-week wait (or wait until two weeks past ovulation) to finally find out if you are pregnant can feel like it is neverending- thankfully, today is the last day of waiting!
If you are feeling very eager to find out if you are pregnant or not- checking whether or not you are presenting early pregnancy symptoms can be a good indicator for whether or not you are pregnant.
13 DPO Early Pregnancy Symptoms
At 13 DPO, many women do not experience any pregnancy symptoms, whilst others do. Whilst the symptoms below are signs of pregnancy, they can also be signs of your usual, impending period or menstrual cycle.
£24.99
in stock
3 new from £24.95
as of May 9, 2022 1:17 pm
Morning Sickness
Morning sickness, or nausea, is a common symptom of pregnancy- with around 70% of women experiencing morning sickness at some point during their pregnancy.
This symptom is caused by the sudden changes in progesterone levels in your body. Despite the name, and popular belief, morning sickness does not only occur in the morning!
Implantation Bleeding
Implantation bleeding, or spotting, is another common sign of pregnancy.
Implantation bleeding is much lighter than your usual menstrual bleeding- usually only being pink or brown in colour.
If you experience implantation bleeding, it is a positive sign that implantation has occurred. Implantation is where the fertilized egg implants onto the lining of the uterus.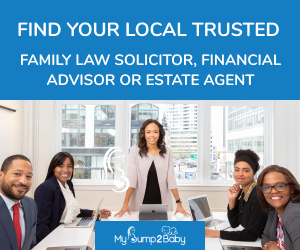 Implantation typically occurs between 6 and 12 DPO- most commonly between 8 and 9 DPO.
Another symptom that often comes with implantation is mild cramping.
If you are experiencing very heavy bleeding or painful cramps, you should consult your nearest healthcare provider.
Fatigue
Fatigue is a common complaint amongst pregnant women. With all of the hormonal changes your body goes through during pregnancy, there is no wonder that you might be experiencing his particular symptom!
Breast pain or tenderness
Breast pain or breast tenderness occurs due to the sudden changes in progesterone during pregnancy.
Food Cravings
If you find yourself craving a particular food that you're not usually in the mood for- or food combinations that are just plain bizarre- you might be pregnant!
Can I get a Big Fat Positive Pregnancy Test at 13 DPO and When is the Best Time to Take a Pregnancy Test?
In order to get a positive pregnancy test, your hCG hormone (human chorionic gonadotropin hormone) levels must be at least around mIU/mL or above- which is typically true at around 14 DPO.
You can receive a positive pregnancy test result at 13 DPO- but it is recommended that you wait until at least around 14 DPO when using home pregnancy tests to receive the most accurate result.
If you decide you would like to test early-Clear Blue Ultra Early pregnancy tests are brilliant for testing early, accurately.
£7.70
£11.99
in stock
7 new from £7.70
as of May 9, 2022 1:17 pm
If you receive a BFN (big fat negative) pregnancy test result at this point- don't worry; it may not be accurate. You should test again when you are at 14 DPO- or later- and you may find that you get a positive result.
More from MyBump2Baby
To read about pregnancy symptoms at each day past ovulation, click the links below:
Hi, I'm Louise- mum of one to a little boy called Mason.
I am the Digital Marketing and Admin Assistant for MyBump2Baby.
I enjoy working to provide excellent service to MyBump2Baby's growing families.
Nice to meet you!
https://www.mybump2baby.com/wp-content/uploads/2021/12/13-DPO-Pregnancy-Symptoms.png
630
1200
Louise McCamily
https://www.mybump2baby.com/wp-content/uploads/2016/10/Logo-MyBump2Baby_transparent-bg-1-1.png
Louise McCamily
2021-12-09 14:36:58
2022-02-17 21:02:20
13 DPO Pregnancy Symptoms