Disclosure: This article may contain affiliate links, this means at no cost to you, we may earn a small commission if you purchase a product through them.
If you are reading this article, you are most likely at 2 DPO- or 2 days past ovulation.
If you are trying to conceive, the TWW (two-week wait) can feel like an eternity.
This article, provided by us at MyBump2Baby, will go through pregnancy symptoms you may possibly be experiencing at this point, as well as what the best time to take a pregnancy test is.
Early Pregnancy Symptoms at 2 DPO
At 2 DPO, you will most likely not be experiencing anything out of the ordinary due to how early it is.
£24.99
in stock
3 new from £24.95
as of May 9, 2022 1:17 pm
However, some women do experience early pregnancy (2 DPO) symptoms. These symptoms include:
Fatigue
Fatigue is a very common complaint in pregnant women. This symptom is to be expected; after all, your body goes through so many amazing changes in such a short period of time!
Bloating
Bloating is caused by the increase in progesterone levels that comes with pregnancy. This increase in progesterone levels can slow down your digestion and can cause constipation, bloating or gas.
Mood swings
If you find that you are happy one moment, and then sad the next with no plausible explanation, it can be a sign of pregnancy. Mood swings are caused by the rapid changes in hormone levels that come with pregnancy.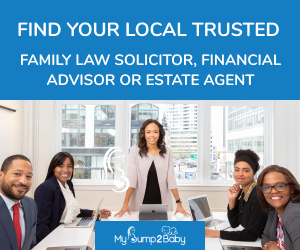 Back pain
Back pain is a common complaint amongst pregnant women. If you are feeling this particular symptom, a massage or warm bath may help to ease the pain.
Breast tenderness
Breast tenderness, or breast pain, is caused by the increase in pregnancy hormones within your body and increase in blood flow.
Whilst these are typical pregnancy symptoms, they can also be signs of your usual, impending period or menstrual cycle.
£24.99
in stock
3 new from £24.95
as of May 9, 2022 1:17 pm
Is 2 DPO too early for a positive pregnancy test?
The short answer is yes! 2 DPO is too early to receive a positive pregnancy test. This is because the pregnancy hormone, human chorionic gonadotropin (or hCG) is only present after implantation occurs (when the fertilised egg attaches to the uterine wall).
Implantation typically occurs between 6 and 12 DPO (usually between 8 and 9 days after conception).
Signs of implantation include implantation bleeding (or spotting) and mild cramping.
£7.70
£11.99
in stock
7 new from £7.70
as of May 9, 2022 1:17 pm
When is the best time to take a pregnancy test?
To get the most accurate result- the best time to take a home pregnancy test is between 12 and 14 days past ovulation- or the week after your missed period.
Alternatively, if you will be taking a blood test for your hCG levels, you should wait until around 11 days after conception.
Hi, I'm Louise- mum of one to a little boy called Mason.
I am the Digital Marketing and Admin Assistant for MyBump2Baby.
I enjoy working to provide excellent service to MyBump2Baby's growing families.
Nice to meet you!
https://www.mybump2baby.com/wp-content/uploads/2021/12/2-dpo-pregnancy-symptoms.png
630
1200
Louise McCamily
https://www.mybump2baby.com/wp-content/uploads/2016/10/Logo-MyBump2Baby_transparent-bg-1-1.png
Louise McCamily
2021-12-09 11:31:21
2022-02-17 21:02:22
2 DPO Pregnancy Symptoms