3 Month Old Sleep Schedule

Ok, first of all, I want to start this post by saying that this is my 3-month-old sleep schedule, this is what worked for me and my children, it doesn't mean it will work for you and your babies. Not all babies sleep through the night and a lot of babies still wake for night feedings at this age.
Babies are not robots, every baby is different with different needs, I have been asked to share my 3-month sleep schedule with my followers a few times.
Please also remember I am not a qualified sleep consultant, a GP or a health visitor, I am just merely a mum who requires plenty of sleep to be somewhat pleasant.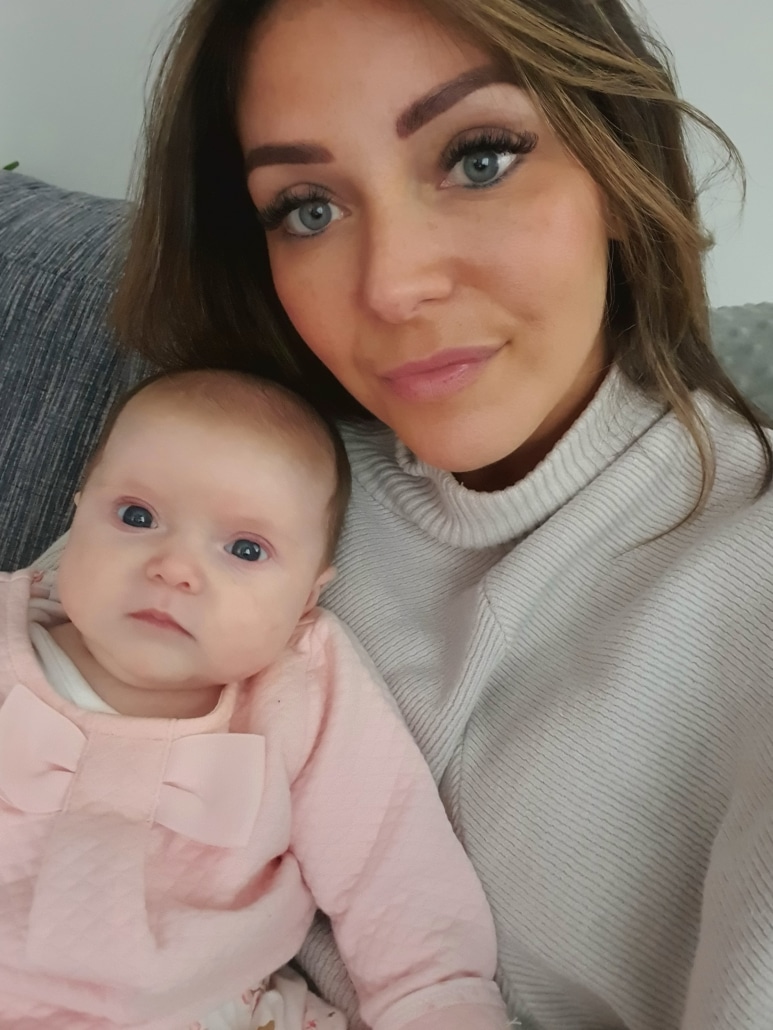 Further down in this article I ask sleep expert Jemma Munford from Blissed out Babies commonly asked questions about sleep schedules at 3 months.
With my son George I noticed some big sleep changes between month 2 and 3 he began taking shorter day naps and woke less in the night then between months 3 and 4 we started a daily routine with some healthy sleep habits that helped him with sleeping through the night at 3 months and we have done the same with Olivia-Grace and it seems to have worked.
Bottle-Feeding Sleep Schedule
Both George and Olivia-Grace are bottle-fed, I do not have a 3-month sleep schedule for a breastfed baby but perhaps you could still follow what I have done and see if it works for you? I also have an article on "3 Month Old Wake Windows" which contains the routine I followed for Olivia-Grace to sleep through the night at 3 months Old.
My 3 Month Old Sleep Schedule
Please note that this is my 3 month baby sleep schedule and this should be used as an example, what works for me may not work for you.
We started this routine around 2 months old when olivia was still waking once during the nighttime sleep.
Introduction
Our day begins at 7am regardless of when Olivia woke throughout the night.
7am
I wake Olivia for her first feed of the day. If she woke up for a feed at 6am I give her half then and the rest at 7am, if she woke before 6am I would give her a full bottle and still feed her again at 7am as that is when our day starts.
Any feeds earlier than 7am will be treated as a night time feed which means no eye contact, gentle none shoulder burping and silence.
7:30am
I then get her dressed, washed with a sponge and her nappy changed, i then take her downstairs where she kicks about in her play gym for around 60 minutes whilst watching nursery rhymes on our TV.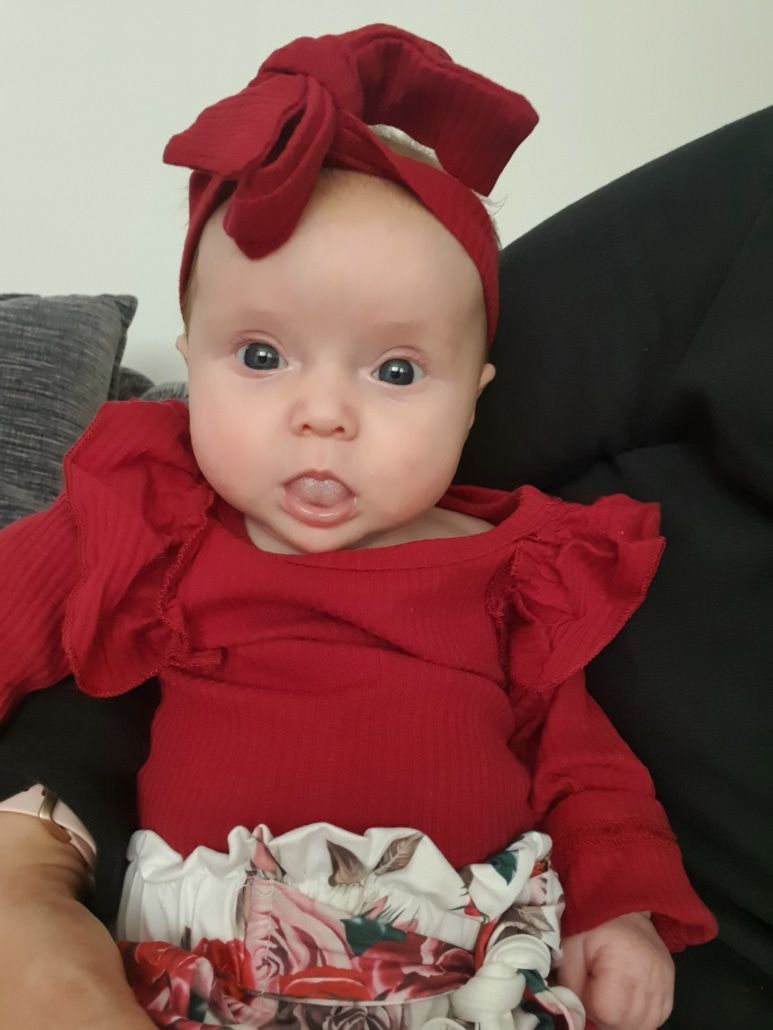 Olivia then usually has a little nap whilst we take George to school around 8:30am.
We come back, Olivia usually continues her sleep until around 9:30am, she is usually awake but not as active from 9:30am until her next feed,
10:30 am
Olivia's second feed is due, I feed her and then if we are at home I let her have some nappy free time, she lies on the changing mat with a towel underneath her and she kicks about for around 60 minutes.
11:30am
Olivia then has her third nap upstairs in her cot in her nursery at around 11:30am. I turn the baby monitor on and encourage her to fall asleep on her town for her daytime sleep, during that time I usually get some work done, calls or house work during this time. This is olivia's longest nap and will usually last until her feed at around 1:30pm. I put her in her own room to familiarise her with it as she still currently sleeps next to us in her next to me forever crib.
1:30pm
Olivia's third feed is due around now and I do sometimes have to wake her for this feed, we need to get 5 feeds down her per day and if we miss one she does not settle as easy at night and needs more night feedings. I also find she seems to get a better night's sleep when she has had her full 5 feeds each day.
2pm
Olivia is usually awake for an hour now until I set off to collect her brother from school, she usually falls asleep in the car or in the pram on the way to school and doesn't usually wake up until we are back.
4:30pm
Olivia's fourth feed is due now.
7pm
Olivia starts wanting her final feed a bit earlier usually, i give her half before her bath and then we start our bedtime routine. An earlier bedtime means that we get a bit of time for ourselves before we go to sleep for the night which is nice.
I find a good bedtime routine works really well for us and Olivia is a lot calmer.
7:30pm – Bedtime routine
Olivia has her bath at 7:30pm, she stays in the bath for a few minutes, we get her dressed and then bring her downstairs to have the other half of her bottle before settling her in her moses basket with us downstairs.
I will be putting her in her own cot at around 4 months old from 7:30pm if she continues to sleep through the night.
10:30pm
At around 10:30pm I give Olivia a dream feed, I change her nappy, put her owlet sock on and then put her in her sleep bag, I then feed her half of the dream feed in a well lit room, then halfway through I change the sleep environment. I turn the lights down avoid any eye contact and give her the remainder of her bottle. We whisper when talking and avoid any background noise. I then put olivia in the next to me crip and let her fall asleep independently encouraging good sleep habits.
This is the end of my 3 month old sleep schedule, until she wakes up again.
My personal Top sleep tips for 3 month olds
In the evenings and during the night feeds from around month 2 I began avoiding any eye contact with Olivia-Grace, I also kept the room at night feeding very dimly lit so she started to see the difference between night and day.
During the night, I also didn't put her over my shoulder to burp her, I just swayed her and gently rubbed her back so she remains in a calm state.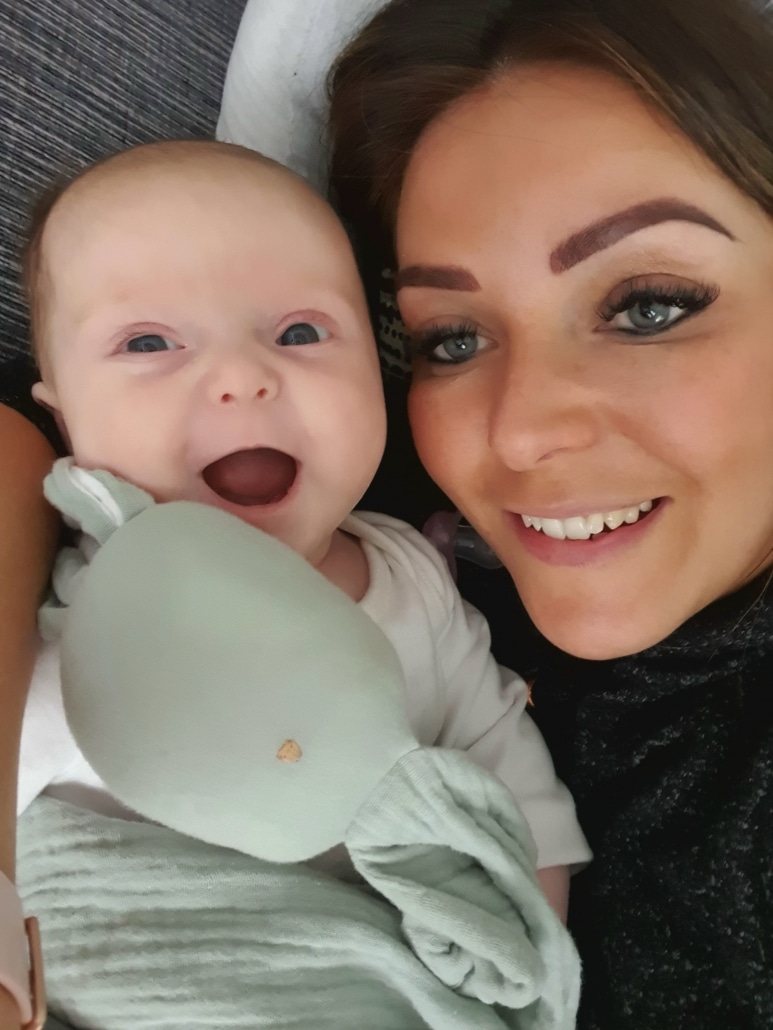 ___________________________
Sleep training and Sleep Schedules
As mentioned I am not a sleep expert and there are incredible sleep consultants out there that can help you with your baby's sleep habits and explain the various sleep patterns. Today I ask sleep expert Jemma from Blissed out Babies some commonly asked questions about sleep at 3 months old.
If you would like to seek help from Jemma you can read more about her fabulous sleep course here you can access one of her sleep courses here or speak to her directly via [email protected]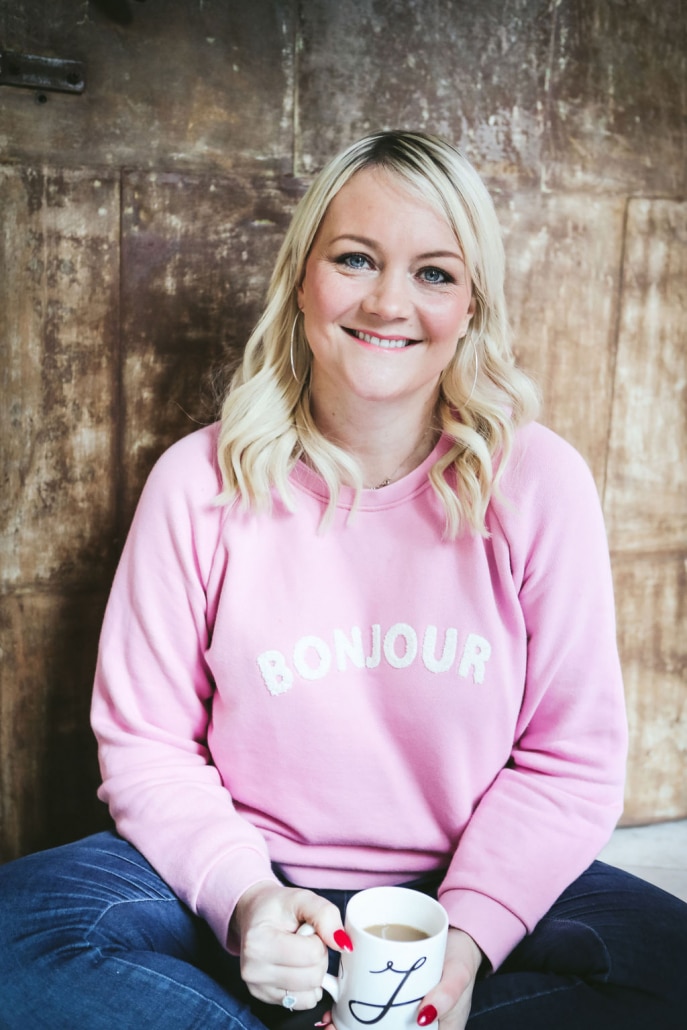 Jemma launched Blissed Out Babies after struggling with her first baby who had reflux, colic, and just didn't sleep. Being told she needed to leave Max to cry for him to learn how to sleep didn't feel right, so she qualified as a Holistic Sleep Coach and has since supported hundreds of families in getting better sleep! Working with clients online worldwide, Jemma is also the author of The DNA Sleep Program, a Potty Training Practitioner and Gentle Parenting Educator.
What is the perfect 3 month old sleep schedule?
Nap times and lengths can still be unpredictable as far as timings go, I prefer to avoid recommending specific schedules and prefer to help parents getting to know what your baby needs. Sometimes understanding what is average can help, so babies at this age will need around 14-17 hours sleep in 24 hours, they will probably be having 4 (or more) naps of around 30-40 minutes which is the approximate length of a sleep cycle, this is ok, normal and nothing to worry about if they are generally happy in between.
Be sure to stick to age-appropriate awake windows so your baby doesn't get over-tired. Find out more about wake windows by age.
Naps will naturally get longer as babies need fewer during the day. It's common that they may only sleep 9 or 10 hours overnight, so bedtime is often later than the typical 7pm bedtime we often expect children to need. Babies at this age will probably be able to cope with 1-2 hours of awake time in between naps, managing this especially at the end of the day will help make for an easier and more settled bedtime.
There isn't really a common 'regression' at this age, in fact often sleep can improve a little as the circadian rhythm is becoming better established and they are starting to produce their own melatonin which together can mean parents might start to see slightly longer stretches at night time. However, what can happen as early as 3 months is for the sleep cycles to mature, this is more commonly known as the 4 month sleep regression although this can absolutely happen anywhere between 3 and 6 months.
Here your baby's sleep cycles change from very simple deep sleep and dreaming sleep to flowing through stages of light sleep too, babies can often find it difficult to transition between sleep cycles and they can end up waking more frequently. What also happens between 3 and 4 months is how much sleep they need in 24 hours significantly falls, so instead of needing 14-17 hours, they need more like 12-15, so you will find that the routine that was working up to 3 months has now changed, and that can feel like a regression because you're still trying to get them to sleep when they may need to be awake longer, nap less, or go to bed later. It's worth reviewing the timings to see if that helps.
Is there anyway to avoid the 3 month old sleep regression?
You generally can't avoid or change regressions as they are linked to you baby's growth and development, however they can often feel 'easier' to manage if you understand why things have changed and already have really good sleep practices in place.
How many hours should a baby nap for during the day and how long for?
There's no hard and fast rule as long as they're getting the overall amount of sleep they should have in 24 hours, some will naturally want to sleep less during the day and more at night and vice versa. The latest research showed on average, 3 month olds sleep between 9 and 10 hours overnight, and between 3 and 5 hours during the day, totaling around 13-14 hours in 24.
At 3 months you can start to do a short bedtime routine of around 20 minutes, include a relaxing bath, some baby massage, get changed into sleepsuit and sleeping bag and a feed, if you do this with the lights dimmed, you're encouraging the natural production of melatonin that lovely hormone that makes us sleepy in the evening,
Can breastfed babies sleep through the night at 3 months old?
If babies are gaining weight as expected, and feeding at least 8 times in 24 hours, there is no reason to wake your baby to feed overnight, unless you're breastfeeding and would feel more comfortable if you fed them.
How soon should parents introduce a sleep schedule?
I'm a strong believer that strictly timed schedules will only work for some babies and for those babies who are naturally routine driven babies, that being said, if a schedule works for you then go for it. I do find though that rigid routines often just stress parents out when their baby doesn't follow it.
At 3 months, one of the simplest ways to start to bring some predictability to the routine is to get them up at the same time each day, this helps to 'set' the circadian rhythm, what it also often means is the first nap of the day is usually at the same time.
After the first nap, I usually recommend following your baby's cues as to when and how long they will nap before bedtime, with an expectation that naps will happen with 1-2 hour gaps between them. I tend to find that nap lengths and times become much more predictable, naturally around 8 months.
What are the benefits of having a sleep schedule?
Having predictable routines can help parents to feel a bit more in control of things, it can help you feel like you're better able to plan your day. For babies, having consistent timing of getting up can help to regulate the circadian rhythm and having a bedtime routine that's consistent and that's not too late has been shown to improve overall sleep quality.
Can a 3 month old baby sleep through the night?
Some will of course, but most babies this age will still wake in the night. A recent study (Paavonen at al, 2020) found that 83.5% of 3 month olds were waking more than twice a night more than 5 nights a week.
What time should a 3 month old go to bed?
I always suggest parents put their babies down for bed at a time that relates to their last nap, as day sleep is still often unpredictable at 3 months it's very hard to have a consistently timed bedtime. It's best to aim for around 1.5-2 hours after they wake from the last nap of the day, of course following their tired signs is always best but this gives you a guide.
Should a 3 month old baby have a bath every night before bed?
If you want to do a bath as part of the bedtime routine then yes you can, but don't feel like you need to, a couple of times a week is sufficient.
Does the babies sleep environment matter?
Absolutely, 2-4 months is a critical risk period for SIDS, so its really important that the sleep environment is safe. So no bumpers or pods (even the ones that say they are safe are not considered so by The Lullaby Trust), a clear cot, firm mattress, putting them on their back to sleep, no smoking, tucking blankets into the mattress and under their arms (or ideally using an appropriately tog rated sleeping bag) to avoid suffocation risk.
Alongside the safe sleep recommendations, you should have your baby in the same room as you for all sleeps, the room should be (16-20), a cooler room actually helps us to sleep better. At night, the room should be dark, and quiet unless you're using white noise which should be played all night long. If you're waking in the night to feed and change your baby, invest in some red light night lights, red light doesn't affect your melatonin so will help to keep you and your baby sleepy.
Reference Study: Paavonen et al, 2020 Normal sleep development in infants: findings from two large birth cohorts
If you would like more information from Jemma or to access her fabulous sleep courses click here.
Carla is the founder of MyBump2Baby. Carla has a huge passion for linking together small businesses and growing families. Carla's humorous, non-filtered honesty has won the hearts of thousands of parents throughout the UK.
She has previously written for the Metro and made appearances on BBC News, BBC 5 live, LBC etc. Carla is a finalist for Blogger of the Year award with Simply Ladies inc. Carla is also the host of the popular Fifty Shades of Motherhood podcast and The MyBump2Baby Expert podcast.
https://www.mybump2baby.com/wp-content/uploads/2022/03/3-month-old-sleep-schedule.jpg
630
1200
Carla Lett
https://www.mybump2baby.com/wp-content/uploads/2016/10/Logo-MyBump2Baby_transparent-bg-1-1.png
Carla Lett
2022-03-24 20:22:30
2023-08-24 10:26:26
3 Month Old Sleep Schedule