Disclosure: This article may contain affiliate links, this means at no cost to you, we may earn a small commission if you purchase a product through them.
For many couples trying to conceive, the wait period until you are able to get that positive test result can seem like an eternity. Whilst you will most likely not experience any symptoms at 3DPO, it is possible.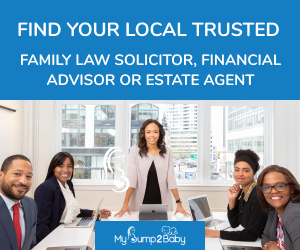 This article, brought to you by MyBump2Baby, will explain everything you need to know about what's happening at 3 DPO and the potential signs of pregnancy at this stage.
To read about what's hapening at 4 DPO, click the link: https://www.mybump2baby.com/4-dpo-early-pregnancy-symptoms/
What's happening at 3DPO?
At three days past ovulation, you should be around 2 – 3 weeks pregnant (going off your last menstrual period).
At 3DPO, you are in the luteal phase of your pregnant. The luteal phase happens after the follicular phase, which is when the egg matures. The luteal phase continues until you get your period, or a positive pregnancy test.
At 3 days past ovulation, your egg will have already been fertilised and will be ready to implant- once it has travelled through your fallopian tube to the uterus. Implantation typically occurs at around 10 DPO. Although it is not quite time for your egg to implant to your uterine walls yet, the egg is still going through exciting developments: with the cells dividing and growing.
£6.45
£9.69
in stock
11 new from £5.79
as of October 22, 2021 6:08 pm
£7.30
£11.99
in stock
14 new from £2.46
as of October 22, 2021 6:08 pm
£8.58
£13.38
in stock
10 new from £8.30
as of October 22, 2021 6:08 pm
What is Implantation?
Implantation is when the fertilized egg attaches itself to the uterus' walls during very early pregnancy (at around 6 – 12 days past ovulation) after travelling through the fallopian tubes.
3DPO – Early Pregnancy Symptoms and 3 dpo symptoms
Whilst it is unlikely for you to experience any pregnancy symptoms at 3 DPO, it is still possible. Some women don't experience any symptoms throughout their entire pregnancy, whilst others can experience them as early as 3 DPO. Both of these cases are normal.
Nausea
Nausea is one of the more troublesome pregnancy symptoms. It is caused by the large spike in pregnancy hormones.
Fatigue
Fatigue is one of the first pregnancy symptoms that most women experience. This symptom is also a common part of the menstrual cycle.
Sore Boobs
Breast tenderness can be caused by changes during pregnancy or your menstrual cycle- as well as many other factors (like an ill fitting bra or high caffeine intake).
£6.45
£9.69
in stock
11 new from £5.79
as of October 22, 2021 6:08 pm
£7.30
£11.99
in stock
14 new from £2.46
as of October 22, 2021 6:08 pm
£8.58
£13.38
in stock
10 new from £8.30
as of October 22, 2021 6:08 pm
Frequent Urination
Frequent urination is a common sign of pregnancy, caused by the increase in blood flow to the kidneys. The increase in blood flow causes your kidneys to produce more urine.
Bloating
Bloating is caused by hormonal changes during pregnancy (progesterone increase). These hormones can slow down your digestion, resulting in constipation and bloating.
Cramping
Cramping is a worrying symptom for many women- but it can be perfectly normal. Cramping at 3 DPO is not typical for most women because implantation doesn't normally occur until between 6 – 12 DPO, but it doesn't necessarily mean that it is anything to worry about. Implantation bleeding is usually just light spotting and mild cramping.
Changes in Smell
The increase in pregnancy hormones can make you more sensitive to strong smells, like coffee or perfume, and can even result in feelings of nausea, or vomiting.
Can I get a Positive Pregnancy Test Result at 3 DPO?
3 DPO is far too early to get a positive test result; the earliest you can usually get a BFP is 14 DPO. Most women receive a positive test result at 14DPO. There are tests that show positive results within the "5 days before your missed period"
http://https://www.youtube.com/watch?v=BK6S3PRo8Kk&t=557s
The best time to take a pregnancy test is at 14 DPO (or the first day you expect your period).
We do also cover what to expect at 5dpo
What did other mybump2baby parents say who are also trying to conceive;
"There is so much that goes on before the fertilized egg implants that people don't think about, i remember getting sore nipples around 3 dpo and i was constantly checking my body and google for dpo symptoms. Usually Implantation occurs around day 10 dpo and my first symptom at that point was a heightened sense of smell, then a few days later i was completely exhausted. We tried for years and suddenly it just happened when we stopped stressing about it, good luck to all reading this, i know how hard it can be trying to get pregnant."
Carla is the founder of MyBump2Baby. Carla has a huge passion for linking together small businesses and growing families. Carla's humorous, non-filtered honesty has won the hearts of thousands of parents throughout the UK.
She has previously written for the Metro and made appearances on BBC News, BBC 5 live, LBC etc. Carla is a finalist for Blogger of the Year award with Simply Ladies inc. Carla is also the host of the popular Fifty Shades of Motherhood podcast and The MyBump2Baby Expert podcast.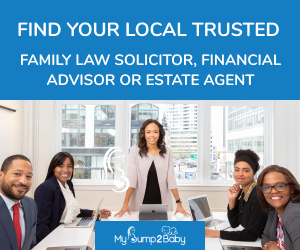 https://www.mybump2baby.com/wp-content/uploads/2021/07/3-dpo.png
630
1200
Carla Lett
https://www.mybump2baby.com/wp-content/uploads/2016/10/Logo-MyBump2Baby_transparent-bg-1-1.png
Carla Lett
2021-07-15 11:33:48
2021-07-22 13:40:31
3 DPO Symptoms - 3 Days Post Ovulation