Newborn Sleep
There is no doubting that newborn sleep can be a challenge! However, by around 12 weeks old, many babies will be taking a solid block of overnight sleep which may be 6 or 7 hours, and occasionally even longer than that.
This rapid progress from a period of two-hourly wake-ups often leads parents to believe they have overcome the trickiest phase of baby sleep. Yet they may notice friends with slightly older children look decidedly shifty whenever the subject of sleep crops up. This is because those friends know what is lurking – the parental blackhole that is the Four. Month. Sleep. Regression…
Newborn sleep, although taken in small chunks, is actually wonderfully simple in structure. In those early months babies go from awake to a fairly deep sleep remarkably quickly without much lighter sleep in between. They can be placed down, already fast asleep, and stay that way for several hours.
The inevitable change
Somewhere in the first 6 months (most commonly around month four), a child's sleep, inevitably and permanently, matures and they begin to sleep in a more organised pattern, cycling through longer periods of lighter sleep every 45-60 minutes.
During these cycle changes, a child who has a sleep crutch or association – something they need in order to fall asleep – is more likely to wake as they realise the crutch is missing. This can lead some little ones to wake every hour! Others will be able to navigate their way through some transitions (especially in the first half of the night when tiredness does a better job of keeping them asleep) but not consistently and may still wake three, four or even five times through the night. Common sleep associations are being on the breast or bottle and being rocked by a parent.
More wake-ups means more resettles which typically further ingrains whatever sleep association(s) the child has. So for a little one who falls asleep whilst being rocked or fed, each waking is likely to be met with a feed or more rocking. This reinforces to a little one that this is how they fall asleep and they become more dependent on the sleep association.
There is a need for two words of caution here…
Firstly, there is nothing wrong with feeding or rocking your baby to sleep. Nothing at all. What a parent needs to be aware of however is that once a child's sleep pattern has matured, they will wake in the night – it is a normal biological function. If a child is fed or rocked to sleep at bedtime they will most likely need this every time they wake in the night because they haven't learned the skill of settling to sleep without that help. It is unfair to expect a little one to resettle in the night with less help than they had at bedtime.
Secondly, in the first year, babies will need night-feeds and I am certainly not saying they shouldn't be given them! Babies absolutely can be fed in the night without having a dependency on that to fall asleep. It is helpful to ask yourself whether your baby ever (day or night) falls asleep other than on a feed. If the answer is no then it may be that the feed is something your little one, currently, cannot fall asleep without.
And if that wasn't enough…
There is also a lot going on developmentally for babies around the four-month mark. Some are babbling, many are rolling, and all are increasingly fascinated with the world around them. Babies make huge leaps forward in their early months and unsurprisingly this can be unsettling for them. Clinginess, fussiness and increased waking are very normal and natural side-effects of this amazing development.
Practice, practice, practice
You might be wondering what you can do to lessen the impact of this sleep milestone. The answer really depends on when you are reading this! If your little one is under four months then try to get into the habit of feeding on waking throughout the day. This gives an opportunity for a little one to experiencing falling asleep other than on the breast or bottle. I don't, however, recommend feeding to a schedule and the nature of on-demand feeding (which I absolutely do endorse) will mean that sometimes this varies!
You can also try placing your baby down drowsy but awake for naps and at bedtime. Some little ones are fairly adaptable and, when comforted and supported from the cot-side, are amenable to falling asleep in this way. Others will be less keen and if it's clear after being down for a minute or two that a little one isn't happy then I wouldn't push it – in that scenario I would advise picking the baby up and rocking to sleep. It is worth continuing to try putting your baby down awake (always responding quickly and never allowing the baby to become distressed), even if it's only once a day, as several short practices often accumulate to a little one learning to fall asleep in a new way.
It's never too late
If the regression has already hit and your little one's sleep habits have changed literally overnight, this is not the time to ask something new of them. The trickiest part of significant development leaps typically last for a week or two. Wonder Weeks is a fantastic resource to understand what is going on for your baby and when. If you are at the peak of the stormy period then get through however you can then review the sleep position. If you are happy helping your child to resettle in the night then there is no reason to change things. On the other hand, if you feel the time is right to help your little one learn how to sleep a little more independently and your child is over the age of 18 weeks, you could consider some gentle sleep-coaching. The emphasis here is on the word gentle – sleep-training should never be an ordeal for either you or your child.
Little Sleep Stars creates gentle, bespoke sleep plans to enable babies and children up to 6 years to reach their sleep potential. The business is owned by Lauren Peacock, a former tired mummy who was never prepared to leave her own little boy to cry. Through a detailed assessment and consultation process, Lauren is able to identify what is causing an individual child to struggle to sleep well. No two children are the same and nor are any two sleep plans but with right, tailored and gentle plan in place, any child can learn to sleep well. All consultations are carried out using web-based video-conferencing, enabling Lauren to work with clients throughout the UK and even overseas. Little Sleep Stars offers a free, no obligation, 15 minute call to any family needing support with their child's sleep so to take the first step on the path to better rest for your whole family get in touch today.
Click here to claim your FREE 15 minute call with Lauren
Facebook: https://www.facebook.com/littlesleepstars/
Instagram: https://www.instagram.com/little_sleep_stars/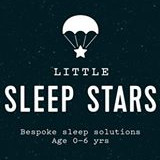 https://www.mybump2baby.com/wp-content/uploads/2018/07/4-month-sleep-regression-.jpg
160
160
Carla Lett
https://www.mybump2baby.com/wp-content/uploads/2016/10/Logo-1-300x81.png
Carla Lett
2018-07-14 10:47:37
2018-07-14 19:45:41
The Dreaded "4-Month Sleep Regression" - What it is, why it is inevitable and how to navigate it.