So you are new to blogging and you are just getting your head round how it all works… You have your blogs ready for people to read but the only trouble is… you have no followers to read your blog posts yet DO NOT WORRY…. We all have to start somewhere.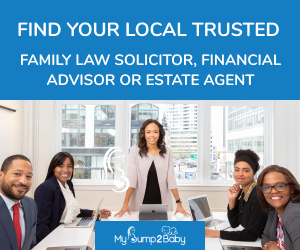 Before I became a Blogger, Facebook was the only social media I ever used and the word "Twitter" offended me greatly (mainly because I once used it to tweet Simon Cowell and he never replied – I vowed then I would never use it again but here I am).
Being a blogger means that it is very important to get yourself out there and get noticed which means you should use all the free powers of social media where you can. At first I really didn't like Twitter, I totally didn't get it but now I have to say it is one of my favourite social media platforms. I have met lots of other bloggers, built up my readers and interacted and worked for some amazing brands thanks to Twitter.
So here are my top 5 Twitter tips to grow your Twitter followers
Don't get hung up on numbers
When I first joined Twitter I was all for having a good follower/follow ratio when actually this really this doesn't matter at all and in fact the longer I thought like this the less followers I had. In the early days you have to follow to be followed. If people don't know you exist how will they ever find you?
Unfollow is a NO
Yes I do agree….it would be nice to have 50k followers and only be following 24 people but unless you are Britney Spears this is totally unrealistic. You want to get your blog out there and you want people to know who you are. Following and unfollowing bloggers is a very rude thing to do and if you want good relationships with fellow bloggers DON'T FOLLOW TO UNFOLLOW!!!
Be Social!!!!
Let's face it Twitter is a social media platform so… be social. It is so easy to use it as a business tool but trust me, you get a lot more out of Twitter by interacting and talking with others. I have met lots of blogging friends on Twitter and we help each other, they often share my blog posts and I do the same.
RETWEET, LIKE & COMMENT
I never understand people who don't like, comment and retweet other peoples stuff…. I try and help other bloggers out all the time by retweeting and sharing their stuff. I love reading other bloggers stories as it often inspires me and gives me ideas on things I would like to write in the future. Working as a team works out a lot better than working individually and quite frankly us bloggers need each other to grow.
Be Yourself and the right people will love you
When I write Twitter updates I often forget that I have over 6,000 followers. I write what I think, what I am excited about and my opinions on current trends. NEVER be scared of being yourself, you will never be everyone's cup of tea but to ensure you get the best most loyal followers and readers then make sure you are yourself and you will never disappoint.
Carla is the founder of MyBump2Baby. Carla has a huge passion for linking together small businesses and growing families. Carla's humorous, non-filtered honesty has won the hearts of thousands of parents throughout the UK.
She has previously written for the Metro and made appearances on BBC News, BBC 5 live, LBC etc. Carla is a finalist for Blogger of the Year award with Simply Ladies inc. Carla is also the host of the popular Fifty Shades of Motherhood podcast and The MyBump2Baby Expert podcast.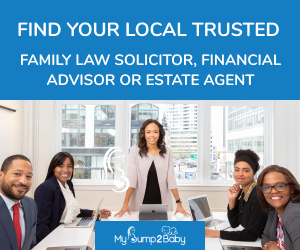 https://www.mybump2baby.com/wp-content/uploads/2017/06/TwitterIcon.png
40
40
Carla Lett
https://www.mybump2baby.com/wp-content/uploads/2016/10/Logo-MyBump2Baby_transparent-bg-1-1.png
Carla Lett
2017-06-07 16:52:00
2018-06-10 20:10:18
5 Twitter Tips to Grow your Followers