A miscarriage is defined as "the loss of a pregnancy during the first 23 weeks". Somewhere between 8 and 20 percent of pregancies end in miscarriage. Most miscarriages happen before the 12th week of pregnancy, or during your first trimester.
Cramps at 5 Weeks Pregnant
Cramping at 5 weeks pregnant is usually nothing to worry about; it usually means that the embryo has implanted into your uterus (implantation has occured), or that your uterus is expanding nicely, to prepare to accomodate your developing embryo, or baby, for the next 8 months or so. If you are worried you can book a  5 week ultrasound scan!
If your cramps are severe or painful, you should contact your nearest healthcare professional to ensure that it's not a sign of a problem. If they suspect a miscarriage, they may want to perform an early 4 week ultrasound scan.
Signs of an Early Miscarriage – 5 Weeks
Cramping that is slightly more severe than in your normal menstrual period
Sharp or Severe Pain
Bleeding from your vagina
5 Weeks Early Pregnancy Symptoms
Experiencing a loss of your usual pregnancy symptoms is a sign of miscarriage.
Fatigue
Morning Sickness
Spotting
Mild Cramping
Bloating
Mood swings
Breast Tenderness
How long does vaginal bleeding from a miscarriage last?
How long a miscarriage (and bleeding) lasts, depends on how far along you were in the pregnancy and how long it takes for your body to expel the fetal tissue.
In many cases, it takes around two weeks for a miscarriage to pass naturally. Once a miscarriage starts, the majority of tissue and blood will be expelled in approximately 3 and 5 hours.
Different Types of Miscarriage
Miscarriage
When a miscarriage occurs during the first 5 weeks of pregnancy, it is considered a very early miscarriage. It is called a chemical pregnancy. At this stage, you may not have even known that you were pregant.
During a miscarriage, your bleeding may start as light spotting and develop into gushes of blood.
As the cervix dilates to prepare for the miscarriage, the you will begin bleeding more heavily.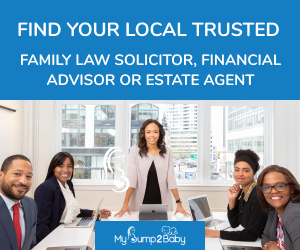 During very early pregnancy loss, you will only experience bleeding similar in strength to your period.
The colour of your blood during a miscarriage can vary: pink blood usually appears during light bleeding, red blood is fresh blood which has left the uterus instantly (like on your period) and brown blood is old blood that has taken longer to release. During a miscarriage, you may also see discharge like coffee grounds or nearly black in colour.
Missed Miscarriage
A missed miscarriage is when loss of pregnancy occurs, but the products of conception remain inside of the uterus. Due to there being no bleeding, a missed miscarriage is usually diagnosed via an ultrasound scan.
Incomplete Miscarriage
An incomplete miscarriage is when all of the products of conception are not passed through the cervix.
Signs of incomplete miscarriages are unusually heavy bleeding and a fever. An incomplete miscarriage can be diagnosed via an ultrasound scan- as the ultrasound reveals whether there is any pregnancy tissue remaining in your uterus.
To remove the rest of the pregnancy tissue, surgery may be performed. This surgery is also known as a dilation and curettage, or D & C.
Threatened Miscarriage
A threatened miscarriage is when vaginal bleeding occurs during pregnancy. Bleeding from your vagina does not also lead to miscarriages. After a threatened miscarriage, there is an 83% chance of your pregnancy resuming. If you experience bleeding during pregnancy, you should consult your doctor.
Miscarriage Risk Factors
Age
Women who are above 35 years of age are at higher risk of miscarriage.
At 35 years old, you have a miscarriage risk of 20%. At 40 years old, the risk doubles to around 40% and at around 45 years old, the risk doubles again to around 80%.
Weight
Having an unhealthy weight (underweight or overweight) increases the risk of miscarriage.
Previous Miscarriages
If you have experienced three or more miscarriages (recurrent miscarriage), you are at a high risk of miscarrying during pregnancy.
Uterine or Cervical Problems
Uterine or cervical issues (such as uterine abnormalities or an incompetent cervix) may increase the risk of miscarriage.
Smoking, Alcohol or Drugs
Unsafe, or unhealthy habits, such as smoking, drinking alcohol heavily or using other recreational or illicit drugs increases your risk of miscarriage.
Chronic Medical Conditions
Chronic Conditions, such as uncontrolled diabetes or high blood pressure, can increase your risk of miscarriage.
Can you still get a positive pregnancy test after a miscarriage?
After a miscarriage, you may still receive positive pregnancy test results on a home pregnancy test for days or weeks after your miscarriage. This is due to the fact that the pregnancy hormone- hCG- is still present in your body- the hormone that allows you to test positive on a pregnancy test.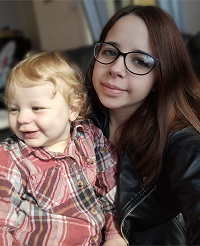 Hi, I'm Louise- mum of one to a little boy called Mason.
I am the Digital Marketing and Admin Assistant for MyBump2Baby.
I enjoy working to provide excellent service to MyBump2Baby's growing families.
Nice to meet you!
https://www.mybump2baby.com/wp-content/uploads/2021/07/5-Weeks-Pregnant-Miscarriage.png
630
1200
Louise McCamily
https://www.mybump2baby.com/wp-content/uploads/2016/10/Logo-MyBump2Baby_transparent-bg-1-1.png
Louise McCamily
2021-07-27 17:01:02
2022-03-30 21:03:23
5 Weeks Pregnant Miscarriage