Disclosure: This article may contain affiliate links, which means at no cost to you, we may earn a small commission if you purchase a product through them.
If you are trying to conceive, the wait to take a pregnancy test can feel like an eternity.
Whilst 6DPO (or 6 days past ovulation) is still too early to take a pregnancy test, some people do start showing pregnancy symptoms as early as 6 DPO- 6DPO pregnancy symptoms.
Alternatively, if you are at 7 DPO and wondering if you could be pregnant, you can read our article: 7 DPO Pregnancy Symptoms.
£8.50
£11.99
in stock
5 new from £7.56
as of April 26, 2022 8:45 pm
When is the right time to take a pregnancy test?
To receive a positive pregnancy test result, your body needs to be producing hCG (human chorionic gonadotropin)- the pregnancy hormone that makes your pregnancy tests read positive.
hCG starts being produced after implantation (where the fertilised egg implants itself onto the uterus lining) occurs- which is typically 10 days after conception.
It is unlikely that you will receive a positive pregnancy test result at 6 DPO, although, it is possible; there have been several cases when women have received a positive pregnancy test result as early as 6 DPO. A great pregnancy test to use for early testing is Clear Blue First Response.
If you choose to take a pregnancy test at this stage, ensure that you take another pregnancy test approximately a week later, to ensure that the result was correct.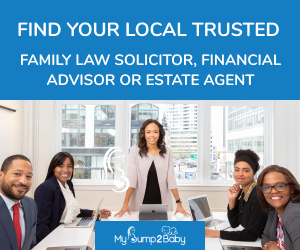 £8.50
£11.99
in stock
5 new from £7.56
as of April 26, 2022 8:45 pm
Early Pregnancy Symptoms
Whilst the below are all early pregnancy symptoms- they can also be regular PMS symptoms caused by your monthly cycle.
Breast Tenderness
Not long after implantation occurs, your body will begin producing more estrogen and progesterone. These hormones can cause breast tenderness.
Fatigue
When become pregnant, your body goes through a lot of hormonal changes in preparation for the pregnancy. These hormonal changes can cause fatigue.
Headaches and Dizziness
The sudden hormonal changes can also cause headaches and dizziness- as well as fatigue.
Food cravings
The food cravings symptom is definitely one of the wackiest pregnancy symptoms.
Have you found yourself suddenly craving odd foods? Or even just strongly craving foods which you've never given much thought about before?
Mild Cramping
For some women, mild cramping may occur at 6 DPO. This is due to implantation- which can happen any time between 6 DPO and 12 DPO.
£24.99
in stock
3 new from £24.95
as of April 26, 2022 8:45 pm
More from MyBump2Baby
To read about pregnancy symptoms at each day past ovulation, click the links below: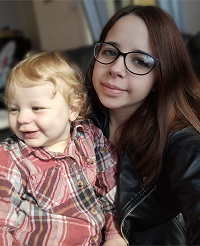 Hi, I'm Louise- mum of one to a little boy called Mason.
I am the Digital Marketing and Admin Assistant for MyBump2Baby.
I enjoy working to provide excellent service to MyBump2Baby's growing families.
Nice to meet you!
https://www.mybump2baby.com/wp-content/uploads/2021/11/6dpo-pregnancy-symptoms.png
630
1200
Louise McCamily
https://www.mybump2baby.com/wp-content/uploads/2016/10/Logo-MyBump2Baby_transparent-bg-1-1.png
Louise McCamily
2021-11-04 16:22:03
2022-02-17 21:02:24
6DPO Pregnancy Symptoms