7 Of The Best Family-Friendly UK Staycation Destinations For 2023

No matter where you are in the world, staying in a cosy home with your family is always a treat. So we've created this article to help you plan your next family-friendly UK staycation holiday in 2023. It highlights just some of the best ideas for short and long breaks, ideal for families and kids. Whether your preference is exploring natural surroundings, going on nature walks or just hanging out, there are plenty of great places for a UK staycation.
Explore The Yorkshire Countryside
The beautiful Yorkshire countryside is a fantastic place to visit with the whole family. With plenty of National Parks and Areas of Outstanding Natural Beauty to see, you don't have to go far for beautiful landscapes. There are also lots of walking routes and paths to explore, as well as plenty of outdoor activities that the whole family can enjoy. Fishing, bird watching and wildlife spotting are just a few fun family activities you can try. Whether you're looking for something for the younger family members or you'd like to enjoy some peace and quiet, there are plenty of activities suitable for all ages. Making Yorkshire a memorable family holiday for all.
Go Camping In The Highlands
Camping in the Highlands is a wonderful idea for a family holiday. Not only is this a great way to experience camping at its finest, but it is also an opportunity to enjoy some stunning scenery and sights that are not readily available to the general public. Because the highlands are vast, you can walk for hours without seeing another soul. Plenty of campsites in the Highlands have facilities designed specifically for camping, including showers, washing machines and toilets. You will also find numerous camps where you can take a caravan or renovated van if camping in tents isn't for your family. And if being in the great outdoors is not your thing, you can stay in a luxury Highland resort.
Visit The Historic Site Of Stonehenge
Stonehenge is a truly ancient site that people have visited for over 5,000 years. Located on the Salisbury Plain in Wiltshire, this ancient monument is a significant part of British culture. Making it an excellent place to take kids so they can learn about history through experiences. There are many places you can go to visit this fantastic site, with the most popular being the Wiltshire and Avon border. Visiting Stonehenge can also be done in a variety of different ways. Depending on what you want to get out of it. You can see the site purely to admire its beauty and take in the incredible countryside views, or you can go there and look for clues about the people who built it. Perfect for the kids!
Comb For Fossils In Dorset
Dorset is the perfect place for a family staycation for those interested in geology and fossils. This beautiful county is home to countless rock formations, including the famous Putsborough Marble and the Lower Palaeolithic Flint Hill quarry. And there are numerous places to go fossil hunting in Dorset, including the Jurassic Coast, the Dorset Coast Path and the Blackmore Vale. Visitors who want to comb for fossils can book into one of the many fossil-hunting field courses in the county. This is an excellent experience for kids, teaching them the basics of finding and identifying fossils in a hands-on way.
Not to mention that Dorset is home to some of the most beautiful towns to wander around and explore unique stores. So if you want something more relaxed for your family, Dorset has everything.
Stay At The Seaside In Devon
Devon has so many great places to visit, making it an ideal choice for a family holiday. The county is one of the most beautiful in the country and has plenty to offer nature lovers and landscape enthusiasts. You can explore the coastline or go inland and explore the many different landscapes that Devon offers. The county also has plenty of great attractions for families, including theme parks and museums.
For nature lovers, the South Hams in Devon are the perfect place to stay. This part of the county is a favourite among those looking to explore the land and has numerous walking trails perfect for those interested in discovering nature at its finest. And there are plenty of family holiday parks in devon that'll look after you during your stay.
Adventure In Sherwood Forest
Sherwood Forest is a beautiful place to experience adventure in the UK with the whole family. It is a large area that runs through Nottinghamshire, Derbyshire and West Yorkshire, and is largely covered in ancient woodland. It's one of the most well-known spots in Britain, owing to the Robin Hood legend and the fact that it used to be a royal hunting forest.
There are plenty of things to get up to in Sherwood Forest too. Including exploring the ancient woodland, going on forest walks, wildlife watching, horse riding and exploring medieval buildings. Visitors to the forest can also take advantage of the many trails created for those who would like to explore further afield. Sherwood Forest is also great for those who want to explore more serious outdoor activities. Their Go-Ape activity is great for kids of all ages. And the parents too!
Get Walking In Snowdonia
Sitting at the heart of the beautiful Snowdonia National Park is Snowdon, one of the UK's highest mountains. This beautiful county is a fantastic place to explore in the summer when you can enjoy exploring the many beaches and landscapes. There are underground adventures, the Zip World track, waterfalls, castles, and kayaking. And you can enjoy these all year round, no matter the weather.
But one of the best family-friendly activities in Snowdonia National Park really is the walking. There are so many places to explore and enjoy that you won't be stuck for something to do. If you want to get your kids into something creative, why not encourage them to take up photography and capture your favourite moments?
Conclusion
There are countless reasons why a staycation is perfect for a family holiday. The countryside and natural beauty, as well as family-friendly activities and attractions, make our home island an amazing vacation location. With so many great places to visit and things to do, you'll be able to find something perfect for your family.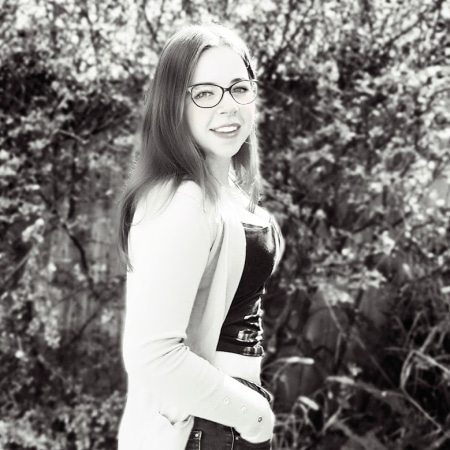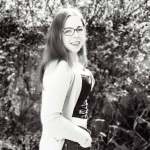 Louise McCamily serves as the Digital Marketing and Administrative Assistant at MyBump2Baby, where she has contributed to the creation and editing of more than 400 articles. She holds a prestigious Surfer SEO certification and a Foundation Degree in Software Engineering with distinction. Louise is passionate about delivering outstanding service to MyBump2Baby's expanding community of families
https://www.mybump2baby.com/wp-content/uploads/2022/11/family-staycation-2023.png
630
1200
Louise McCamily
https://www.mybump2baby.com/wp-content/uploads/2016/10/Logo-MyBump2Baby_transparent-bg-1-1.png
Louise McCamily
2022-11-02 10:28:27
2022-11-02 10:28:28
7 Of The Best Family-Friendly UK Staycation Destinations For 2023