As a Mum, time alone is quite a rare occurrence, so when you do get those bliss few minutes, how do you like to spend them? Many parents on MyBump2Baby love podcasts and we can see why. Podcasts are a fantastic way to multitask and feel less alone. Podcasts are great because you can listen while you walk, run, hang the washing out, during the night feeds  or in your car whilst your little one sleeps.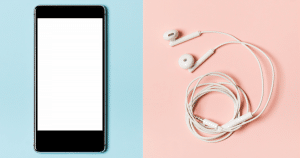 The podcasts mentioned are all fantastic for different ways and we want to share our favourites with you, so here are our 7 podcasts that every mum needs to listen to.
Happy Place – Ferne Cotton
This podcast features some amazing people chatting to Ferne Cotton about the ups and downs of life. It is an uplifting and honest podcast that appreciates that life can be tough. Some special guests include – Jessica Ennis-Hill, Katie Piper and George Ezra.
Fifty Shades of Motherhood
This hilarious yet tear jerking podcast is real, raw and uncensored mum chats launched by our founder Carla Lett. It's all about  sharing motherhood journeys and struggles and giggling alone the way. This honest podcast embraces imperfection when it comes to parenting. This podcast is described as uncensored, unhinged and unapologetic and those 3 words sum this podcast up perfectly.
Happy Mum, Happy Baby – Giovanna Fletcher
Giovanna Fletcher's podcast explains that there is no such thing as a perfect parent. She chats to high profile parents about the benefits and challenges of life as a parent. This podcast offers support for parents, they will discuss anything.
Here We Go Again – Stacey Soloman
Stacey Solomon is a well known Mum and TV presenter, her podcast reflects this. She talks about life as a Mum in the spotlight and how things have changed since she's had a second child. The Loose Women presenter is funny and honest in her chats, making them more enjoyable.
MyBump2Baby Expert
This podcast is a really helpful one for  pregnancy – pre-school parents. This podcast shares advice from the experts. If you're struggling or just need a bit of advice with any aspect of parenting then this is the one for you. This is a library of pregnancy to preschool experts sharing helpful tips on various areas of parenthood. Parents can easily select the specific episodes they would like to listen to.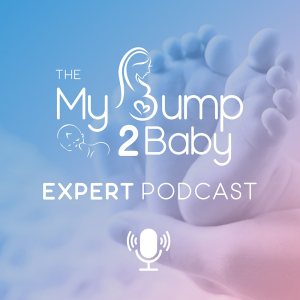 The Therapy Edit – Anna Mathur
These quick podcasts are delivered by Anna Mathur, a psychotherapist. Each episode lasts for
just 10 minutes, so they're really easy to keep up with and the tips she offers can be learnt quickly. This podcast is a really positive way to improve your mental health.
Mum Talk – Emma Jaulin
If you want a laugh then this one is great, Emma Jaulin shares her experiences in a hilarious way. Emma chats to everyone, Mums, Dads, midwives and all of her listeners. This podcast is perfect for when you're feeling a little low, it'll cheer you up.
We hope you get a chance to listen to these great podcasts, let us know what you think in the comment section below.
https://www.mybump2baby.com/wp-content/uploads/2020/07/7-podcasts-every-mum-needs-to-listen-to.png
630
1200
Abi Sproston
https://www.mybump2baby.com/wp-content/uploads/2020/02/Logo-300x81.png
Abi Sproston
2020-07-04 14:36:31
2020-07-04 14:43:15
7 Podcasts Every Mum Needs to Listen to