7 Reasons Every Mum Needs Zumba in their Life
Disclosure: Some of the links within this article may contain affiliate links, meaning at no cost to you, we may get commission if you decide to make a purchase through one of the links within the article.
At MyBump2Baby we support pregnancy – preschool businesses throughout the UK. Today we share the article 7 Reasons Every Mum Needs Zumba from special guest Manda from Move with Mumma.
7 Reasons Every Mum Needs Zumba in their Life
Zumba classes can be taken at your own level so it's suitable for all fitness levels, in my classes the age range is from 16-60+. I'm currently running virtual classes which are going really well and my ladies love that they don't have to get dressed for a class (one benefit to lockdown life), also the little ones love Zumba too so the whole family can get involved. There's a 13-mins Zumba video here that you can try at home.
Dancing and shimmying in Zumba not only helps you to burn calories and improve your cardiovascular health (stronger heart) but it has so many mental health benefits too!
I've been teaching Zumba for 5 years now and no matter what is happening in life, I could be having the hardest day, but during and after Zumba I feel better and have more energy.
A mix of high-energy music and moves (that you don't need to take too seriously) motivate you to move without thinking about it being an exercise class.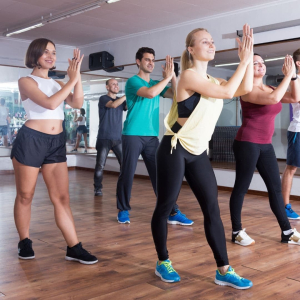 7 Reasons Every Mum Needs Zumba
RELIEVES STRESS & BOOSTS YOUR MOOD
Exercise releases feel-good hormones! Chemicals called endorphins are released which lift your mood and make you feel happier. You challenge yourself physically and mentally by focussing to learn new moves and stay in time with the moves, which turns your focus away from daily stress.
BURNS CALORIES
Burns calories and can help you lose body-fat when combined with a calorie-counting balanced diet. 1 class can burn around 600 calories or more.
MORE ENERGY & FOCUS
Even though exercising can be the last thing on your mind when you are tired it's actually going to give you more energy by adding it in and you will be more alert afterwards.
HEALTHY HEART
Exercise boosts cardiovascular health, having a stronger heart will make daily activities feel easier and you will have more energy for running around and playing with the little ones.
HELPS YOU SLEEP BETTER
By adding in physical activity you will have better-quality sleep.
IT'S FUN
I've said the word exercise a lot, but the best thing about Zumba is that it doesn't feel like exercise. It could be the activity that helps you fall in love with fitness and reach your goals.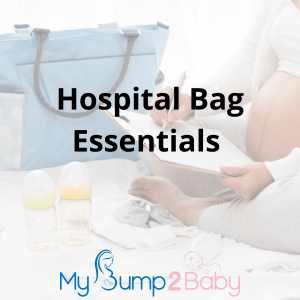 TIME FOR YOU (last but not least!)
Zumba is fun and doesn't feel like a usual fitness class, it's relaxed and really helps you switch off. It's the perfect activity to schedule in for yourself because its uplifting. Adding in something for yourself is so good for your mental wellbeing.
Early Postnatal Fitness
If you are early postnatal then please spend at least 4-6 months rebuilding your strength and reconnecting to your core and pelvic floor before heading to high intensity classes like Zumba.
Zumba Through Pregnancy
I am absolutely all for exercise or physical activity through pregnancy it's so beneficial to you and your baby.
Always check with your GP what's right for you during this time.
Prenatal mums may choose to continue with Zumba through pregnancy if they already attend a class. I would just always advise to take care as baby grows as your balance will change and hormone changes will make your joints more supple. Zumba has a lot of twisting, high impact moves and fast direction changes but your instructor could help you with alternatives.
If you ever need any advice on starting your fitness journey please get in touch anytime.
Manda xx
Carla is the founder of MyBump2Baby. Carla has a huge passion for linking together small businesses and growing families. Carla's humorous, non-filtered honesty has won the hearts of thousands of parents throughout the UK.
She has previously written for the Metro and made appearances on BBC News, BBC 5 live, LBC etc. Carla is a finalist for Blogger of the Year award with Simply Ladies inc. Carla is also the host of the popular Fifty Shades of Motherhood podcast and The MyBump2Baby Expert podcast.
https://www.mybump2baby.com/wp-content/uploads/2020/04/7-Reasons-Zumba-is-Great-for-Mums.jpg
1080
1080
Carla Lett
https://www.mybump2baby.com/wp-content/uploads/2016/10/Logo-MyBump2Baby_transparent-bg-1-1.png
Carla Lett
2020-04-28 16:55:41
2022-08-08 14:38:20
7 Reasons Every Mum Needs Zumba in their Life