At MyBump2Baby, we love to share exciting ideas with new and expecting parents. Babies grow up so fast, so we know how important it is to cherish those moments that you share together. A fantastic way to remember how small your little one's hands and feet once were is by having a baby casting.

7 Reasons why baby casting is an absolute MUST
A baby cast involves mixing a mould together with safe ingredients and placing it around your baby's hands and/or feet. After a short while, the mould will have set around your baby's hands and/or feet and the mould will be removed carefully. 
Following this, more mould will be placed inside the outline mould of your baby's feet or hands. This will fill the mould, making it more sturdy. Lastly, the mould can be painted however you would like. Some baby casting companies will also offer a name card with the casting, so you can frame the casting in a 3D frame with the name and age of your baby when the casting was completed.
There are many reasons why you should consider a baby casting, these are: 
Gifts
Baby castings are a great gift for doting grandparents. A lot of grandparents aren't able to see their children very often, so having the reminder of them with a casting can often be a nice change from a photograph. 
You can have them at any age
Even though it's generally called a baby casting, it can be done when your child is any age. A lot of companies will work with newborns, toddlers and older children. Some companies will even offer casting for adults. 
You can have as many as you want made
This is great because it means you can have multiple casts done throughout your child's life to show their growth. While that's really sweet, it'll also be really interesting.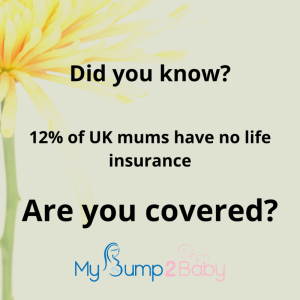 A Forever Keepsake
Baby casts last forever, it is unlikely that they will break and with good care, it is likely that they will stay intact forever, making them money well spent for something so lovely. 
It's completely safe
If you're feeling a little anxious about putting your babies hands or feet inside a mould, worry not! The moulds will be mixed with completely safe ingredients that will have been tested appropriately. You will likely be advised before your appointment should your baby have any skin conditions that may be irritated by the mould mixture. 
They're fun
While your job is to try and keep your baby still and not put the mould anywhere near their face, which sounds like a big job…baby casting can be a really fun bonding experience. Whether you're there as a family or just you and your baby, it'll be really nice for you to see how the casting comes out and in the future know that you experienced that with your baby. 
They don't take long
The process of allowing the mould to set on your baby's hands or feet doesn't take long at all. After that, you can relax. It generally takes around 3 – 4 weeks for your baby's casting to be completed. You'll then either have it delivered to you or you may have to pick it up.
Overall, baby casting can be a lovely experience for everyone involved. Whether you give the cast away as a gift or you keep it for yourself and hang it up on the wall, it will likely spark joy and a sweet conversation wherever it is, you can find your nearest baby casting business by clicking here.
Hi, I'm Emma and I'm MyBump2aby's family law, protection and financial editor. I'm passionate about better-informing parents on their choices when it comes to family law and family protection and financial matters.
https://www.mybump2baby.com/wp-content/uploads/2020/06/babycasting.png
630
1200
Emma Stevens
https://www.mybump2baby.com/wp-content/uploads/2016/10/Logo-MyBump2Baby_transparent-bg-1-1.png
Emma Stevens
2020-06-11 21:56:18
2020-08-06 21:59:09
7 Reasons why Baby Casting is an absolute MUST