At MyBump2Baby, we know how hard it can be as a business owner to keep up to date with all of your online platforms, so wouldn't it be good if there was one facility you could use to respond to customers and update them on competitions and news about your business? Today, we're telling you 7 Reasons why every business should have a Google MyBusiness Listing.
7 Reasons why every business should have a Google MyBusiness Listing
Google MyBusiness pages are very effective for all types of business. It's an online platform where you can share key details about your business, such as the address and contact details. We offer a Google my business service on MyBump2Baby.

See and respond to customer reviews
This platform is an easy way to communicate directly with your customers. Sometimes when business owners use other platforms for customer reviews, they can end up being quite hard to find, but Google MyBusiness makes it simple, you'll be told when a review is added and you'll find it easy to respond. It's important to respond to your customers, as your business will appear more personable and you'll give the impression that you will deal with any problems that may arise, which is key for a lot of customers.
Build trust with potential customers
Before we purchase form companies, we like to make sure that we can trust them and that the product we are buying is of good quality and worth the money. Some people will go to their friends and ask for their opinion on the company, but what if no one you know has purchased from them before? Then you have to turn to customer reviews. As a business, it's important to give high quality service and resolve issues in a professional way. This is a key way to build trust with potential customers, so that they'll hopefully purchase from you rather than your competitor. You can also post images and videos of your product and provide a call to action button so that it's easy for people to connect with you.
Correct information in one place
One key part of a successful Google MyBusiness listing is to make sure that all of the information you've provided is accurate. Google makes it easy for people to see all of the key information about your business, including contact details, addresses and services you have to offer.
Found in local searches
Local search is really key for ensuring that your business appears before other businesses around you. A lot of the time customers like to use local companies, so they'll search with that in mind. That's another reason why you need to make sure that your address is correct on your listing, because Google will look through all of it's information on the search query and pull out the relevant companies. Local search is good for your website's SEO.
Persuade previous customers to return
This can be achieved by posting regularly on your Google MyBusiness page, engaging your audience in things that you know will interest them. One fantastic way that you can encourage repeat customers is through offering competitions and discount codes on your products. You don't need to post discounts every week, but it's a good idea to offer discounts every once in a while. As we mentioned before, commenting on the reviews that people leave for you is also really effective, people will feel more value if you thank them for their custom.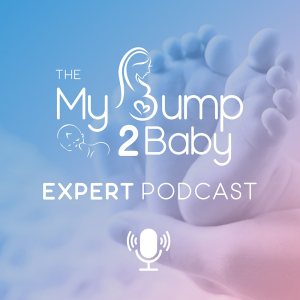 Online ads are more effective
Google MyBusiness has an 'insights' tab, where you can look to find out how effective your online advertising is. This tab can show you what information people are looking at, how many customers visited your Google MyBusiness profile and the geographical locations of the customers looking at your business. This can prove how effective local search can be for your business when it's done correctly.
Good for SEO
Search engine optimisation (SEO) is all about being ranked highly on the search engine results page. Having good quality and well thought out SEO can have huge benefits for your business and where it ranks on Google. You want your business to be above your competitors and by having a high quality Google MyBusiness page, which has been optimised correctly can really help you with that.
Hi, I'm Emma and I'm MyBump2aby's family law, protection and financial editor. I'm passionate about better-informing parents on their choices when it comes to family law and family protection and financial matters.
https://www.mybump2baby.com/wp-content/uploads/2020/07/7-Reasons-why-every-business-should-have-a-Google-MyBusiness-Listing-.png
630
1200
Emma Stevens
https://www.mybump2baby.com/wp-content/uploads/2016/10/Logo-MyBump2Baby_transparent-bg-1-1.png
Emma Stevens
2020-07-13 14:07:08
2022-06-24 15:54:30
7 Reasons why every business should have a Google MyBusiness Listing