7 Weeks Pregnant Symptoms
Disclosure: This article may contain affiliate links, this means at no cost to you, we may earn a small commission if you purchase a product through them.
Congratulations; you are now 7 weeks pregnant and over half way into your first trimester. By now, you are most likely being affected by the symptoms of pregnancy- but it's not much longer to go until the second trimester, when your symptoms should ease off!
If you're here, you're most likely wondering about 7 weeks pregnant symptoms. This article will cover the 7 weeks pregnant symptoms and more. The great news is that you can now book a 7 week ultrasound in a private ultrasound clinic if you would like reassurance.
Your Baby At 7 Weeks Pregnant
At pregnancy week 7, your baby's development is still continuing at a rapid pace, and is over 10,000 times the size of when it first arrived in your uterus! Your baby is now about the size of a blueberry.
The main parts of the eye that allow your baby to see (the cornea, iris, pupil, lens and retina) will begin to develop this week- as well as your baby's liver, esophagus, stomach and pancreas.
At 7 weeks pregnant, your developing baby's umbilical cord (which joins the baby to the placenta, and delivers oxygen, nutrients and eliminates waste) is developing.
Your developing baby will have also developed webbed hands and feet stubs. In no time, little fingers and toes will form.
Your Baby's mouth, tongue and kidneys are all forming this week. It won't be long until your baby begins to produce urine.
At seven weeks pregnant, a lot of your baby's development is focused on its head, or more specifically, your baby's brain, with new brain cells forming at a rate of 100 per minute. Your baby's brain and spinal cord continue to develop.
[content-egg-block template=custom/mb2b limit=1 offset=0]
[content-egg-block template=custom/mb2b modules=Ebay limit=1 offset=0]
[content-egg-block template=custom/mb2b modules=Awin limit=1 offset=0]
You at 7 weeks pregnant
At 7 weeks pregnant, you may start experiencing more symptoms, like morning sickness, tender breasts and aversions to certain foods.
Around this time, you should have already started taking prenatal vitamins: particularly 400 micrograms of folic acid, daily, until you are in your second trimester. You can get some folic acid tablets here.
You should also take around 10 micrograms of vitamin D daily throughout your pregnancy. You can get some vitamin D tablets here.
Most women experience a few early pregnancy symptoms by this point- with nausea, or morning sickness, being amongst the worst- but it is also completely normal not to experience any pregnancy symptoms at this stage too.
7 Weeks Early Pregnancy Symptoms
Bloating
During the early stages of pregnancy, there is a spike in progesterone in your body. The rise in progesterone slows down your body's digestive system, causing bloating.
Morning Sickness
Morning sickness is one of the most difficult pregnancy symptoms to deal with. The rise in progesterone causes nausea, as well as hypersensitivity to certain smells/odours (e.g. coffee or perfume) which can trigger vomiting.
Spotting
Spotting can occur at week 7 due to implantation. A bit of light bleeding is completely normal. If you experience heavy bleeding or have any other concerns, you should contact your doctor.
Food Aversions
Foods or odors which had no affect on you before may suddenly begin to make you feel nauseous. Food aversions usually fades after the first trimester.
Mild Cramping
Mild cramping can be concerning- but it's actually a sign that your baby has properly implanted into your uterine lining. If you experience particularly painful cramps- especially if it is accompanied by vaginal bleeding- however, you should contact your doctor, ASAP.
Mood swings
Mood swings happen because of your rapidly changing hormone levels (particularly the pregnancy hormone hCG). After the first 12 weeks of pregnancy, your hormone levels should even out a bit.
Fatigue
It's no wonder that you might be feeling this particular symptom! Your body has new life forming within it-and it's a process that will definitely sap some of your energy. This is one of the most common symptoms of pregnancy.
Frequent Urination
This symptom is caused by your increased pregnancy hormones. This increase in pregnancy hormones can increase the blood flow to your kidneys, which increases urine production and makes you need to urinate more frequently.
Sore Breasts
This symptom is also due to the increase in progesterone in your body. The breast tenderness usually eases off by the second trimester.
[content-egg-block template=custom/mb2b limit=1 offset=1]
[content-egg-block template=custom/mb2b modules=Ebay limit=1 offset=1]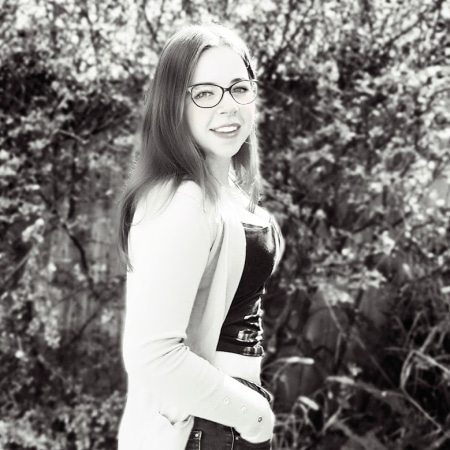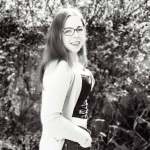 Louise McCamily serves as the Digital Marketing and Administrative Assistant at MyBump2Baby, where she has contributed to the creation and editing of more than 400 articles. She holds a prestigious Surfer SEO certification and a Foundation Degree in Software Engineering with distinction. Louise is passionate about delivering outstanding service to MyBump2Baby's expanding community of families
https://www.mybump2baby.com/wp-content/uploads/2021/07/7-weeks-pregnant-symptoms-1.png
630
1200
Louise McCamily
https://www.mybump2baby.com/wp-content/uploads/2016/10/Logo-MyBump2Baby_transparent-bg-1-1.png
Louise McCamily
2021-07-20 15:49:08
2023-01-16 11:33:28
7 Weeks Pregnant Symptoms