It is 8 dpo (8 days past ovulation) and you are wondering if the symptoms you feel are infact early pregnancy symptoms, maybe something feels different this month? perhaps you are a coffee drinker and all of a sudden you can't stand the smell… it is too early to take an early pregnancy test but is it too early to start with early pregnancy symptoms? Not necessarily.
8 days past ovulation (8dpo) – Am I pregnant?
Since implantation can take place anytime from around 6 days past ovulation (6 dpo) you could be now producing the pregnancy hormone (human chorionic gonadotropin or HCG) the pregnancy hormone can start to make you feel different and early pregnancy symptoms are very common to people looking out for a pregnany.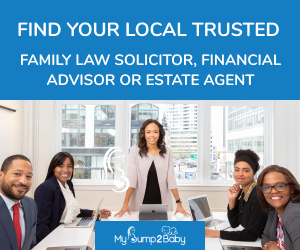 £17.06
£18.99
in stock
7 new from £15.91
as of October 23, 2021 5:51 am
The earliest pregnancy signs at 8dpo
So, with the fact that implantation may have already occurred lets look at some of the earliest pregnancy symptoms that have ended up with a positive pregnancy test;
Morning Sickness
Dizziness caused by increase blood flow
Nipple sensitivity (nipple zingers)
Changes to the breasts
Rise in body temperature
Fatigue
Cold and flu type symptoms
Increased urination
Nausea
Sensitivity to smells
cramps around uterus
Bloated uterus
Low mood
Sometimes it can be difficult to identify if conception has occurred because PMT symptoms are very similar to pregnancy symptoms and when trying for a baby, as a woman we can sometimes be overly sensitive to any changes during our cycle and we can begin to question anything and everything. Early pregnancy symptoms are common but many experts advice to wait for the positive pregnancy test (BFP) before getting your hopes up.
Does Implantation take place at 8 dpo?
As previously mentioned, at 8dpo implantation could have already taken place or it may not have taken place yet, implatation can take place as early as 6dpo or as late as 12 dpo. From ovulation day, it takes the egg days to get to the point where implantation takes place.
Am I experiencing Implantation at 8dpo?
A big clue that you have infact experienced implantation is if you have had implantation bleeding, this is often a few spots of blood and not as heavy as a period, depending on when you ovulated and where you are in your cycle, some people have implantation bleeding around the time of their period and that can sometimes get mistaken for a period when infact they are pregnant.
You may also find that you get cramps at around 8 dpo, this can also be an indication of implantation and conception, cramps are a common pregnancy symptom and can be quite worrying as for some women it feels like their period (AF) is on its way.
Can I take a pregnancy test and what is its accuracy at 8dpo (8 days post ovulation) ?
Since you are only 8 dpo (8 days post ovulation), we would not recommend taking home pregnancy tests at this time because even if your egg implants today or has implanted 2 days ago, at this stage you will not have produced enough pregnancy hormone to be detected on a home pregnancy test. The only time you may get a positive pregnancy test at this stage would be if you have actually ovulated (released an egg) earlier in your cycle than what you thought.
Conception may have taken place and you may have hit that milestone but unfortunately you will not know if you have this for a little longer as the pregnancy hormone (hcg) needs a little longer. If you would like to take an early pregnancy test (although we recommend taking one between 12-14dpo), Clearblue Ultra Early pregnancy tests are great at detecting early pregnancies. You can get some here.
Let's read some reviews from other mybump2baby mums who had a positive pregnancy test after early pregnancy symptoms at 8 dpo.
Sarah 37 "I did a pregnancy test at 8 dpo as I just knew I was pregnant, at 6 days post ovulation i had implantation bleeding, of course my pregnancy test was negative, i knew it was probably too early but i decided to make a note of some of my symptoms to help others
6 dpo i had implantation bleeding
7 dpo i was really dizzy everytime i stood up
8 dpo I did a pregnancy test and it was negative
9 dpo I had reduced bowel movements
10 dpo my breast tissue felt really sensitive
11 dpo i did another pregnancy test but it was negative – i was convinced
12 dpo my breasts got more sensitive and i had cramps this was similar to my usual pmt so this did make me think maybe it was all in my head.
13 dpo Cramps continued but i decided with all the changes i was going to get another pregnancy test and lone behond i got my BFP (positive pregnancy test) at 13 dpo"
Lara 23 " At 8 dpo i knew i was pregnant, all the signs were there, i got a cold and i felt really flu ish, i was looking at pregnancy test progression posts, searching article for information and answers. I knew that although i would get negative pregnancy tests at 8 dpo i knew that 8 dpo symptoms were similar to what i was experiencing. I was definately looking our for any symptoms as my partner and I had been trying for a baby for over a year so i was always on the look out for changes and signs in my body that I was pregnant but this time did feel differents and lone behold i was right.
If you need extra help trying to conceive, ovulation strips are a fantastic tool to show you when you are at your most fertile. You can get some fantastic ones here.
£17.06
£18.99
in stock
7 new from £15.91
as of October 23, 2021 5:51 am
Carla is the founder of MyBump2Baby. Carla has a huge passion for linking together small businesses and growing families. Carla's humorous, non-filtered honesty has won the hearts of thousands of parents throughout the UK.
She has previously written for the Metro and made appearances on BBC News, BBC 5 live, LBC etc. Carla is a finalist for Blogger of the Year award with Simply Ladies inc. Carla is also the host of the popular Fifty Shades of Motherhood podcast and The MyBump2Baby Expert podcast.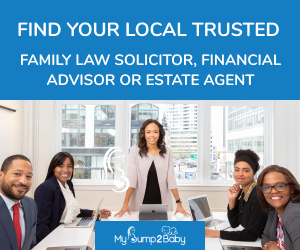 https://www.mybump2baby.com/wp-content/uploads/2021/03/8-dpo-pregnancy-symptoms.png
630
1200
Carla Lett
https://www.mybump2baby.com/wp-content/uploads/2016/10/Logo-MyBump2Baby_transparent-bg-1-1.png
Carla Lett
2021-03-04 22:04:39
2021-07-19 16:36:46
8 DPO Pregnancy Symptoms