A Forceps Delivery by Stacey White
Disclosure: Some of the links within this article may contain affiliate links, meaning at no cost to you, we may get commission if you decide to make a purchase through one of the links within the article.
MyBump2Baby is proud to share this forceps delivery with you, written by Stacey White, who has been brave enough to share her personal experience with us. It's important to raise awareness on the different types of birth.
A Forceps Delivery by Stacey White
I remember waking up on 12/12/2012 thinking what a special day it must be for someone and as I never had regular periods for a few weeks I was suffering with sickness and belly pains so I took a pregnancy test to be sure and it was a huge positive! I was shocked but excited.
During my pregnancy I felt fine but towards the end I was beginning to suffer especially during the summer heat. I had to be induced as i was 15 days over, they broke my waters at 6 am and I felt fine for a few hours, me and my partner went for a few walks outside the hospital then mid afternoon is when the contractions started to kick in. I coped with them using gas and air for a few hours and even had a little sleep! But towards early evening time I was in full labour which was painful but I stuck with the gas and air.
I felt as if something wasn't right
I had a monitor on to check the baby and all was fine until i was fully dilated and something didn't feel right. I kept saying to the midwife that something isn't right but she kept telling me that I was fine. After pushing for a few hours and baby not coming out as he was stuck another midwife came in and examined me and pushed the alarm button. Within seconds I had a room full of doctors and midwives, me and my partner panicking as first time parents didn't know what was happening. They took my partner to a room and he had to be scrubbed up and had a gown, mask and hat on. I was rushed to the theatre by this time. I had no idea what was happening as I was exhausted.
"I didn't understand what was happening"
I remember signing something but I had no idea what it was at the time but it was something about if I die then it's not the hospital's fault. The surgeon moved me onto the bed which was hard as I couldn't move. They gave me a spinal injection and put a sheet up. My partner came into the room. I just remember all these people in the room talking to me at once and I didn't understand what was happening. Turns out my baby had somehow twisted sideways and his head was turned on his shoulder that's why he got stuck when I was pushing for 3 hours. They had to deliver him with forceps quickly which wasn't nice as they gave me a 3rd degree cut. They rushed him on the table and checked him over he was absolutely amazing even though he was 9lb!
A miracle happened
I managed to hold him for a little while but during the birth I had a massive bleed and kept passing out. They gave my partner our baby and rushed him out of the room as I couldn't stop bleeding it was scary. I remember looking over and there were just towels on the floor covered with blood. A midwife was holding my hand saying I'll be ok but I kept thinking the worst. They were just about to give me a blood transfusion but somehow the bleeding magically stopped but I was on the verge of bleeding to death.
Cuddle time
All I could think about was my baby but once they fixed me up with loads of stitches I got to hold him again which was lovely but had to be careful I didn't pull any wires and tubes out of me. I had to lay on my back for several hours after incase pressure from sitting up made me bleed again which I eventually did once I sat up.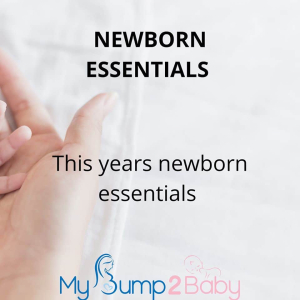 My birthing recovery
This was a very scary time for me and I'm so lucky I survived as the chance as the time was very slim.
My recovery time was about 6 months after regular appointments at the hospital and gynecologists due to the cut.
I said I'm never having any more children then 8 months later I fell pregnant again!
Hi, I'm Emma and I'm MyBump2aby's family law, protection and financial editor. I'm passionate about better-informing parents on their choices when it comes to family law and family protection and financial matters.
https://www.mybump2baby.com/wp-content/uploads/2020/05/My-forceps-delivery-scaled.jpg
2560
1753
Emma Stevens
https://www.mybump2baby.com/wp-content/uploads/2016/10/Logo-MyBump2Baby_transparent-bg-1-1.png
Emma Stevens
2020-05-17 14:08:39
2022-08-08 12:35:42
A Forceps Delivery by Stacey White