A Long Yet Quick Birth Story by Rachel Yetman
Disclosure: Some of the links within this article may contain affiliate links, meaning at no cost to you, we may get commission if you decide to make a purchase through one of the links within the article.
At MyBump2Baby we feel it is important to share real-life stories to raise awareness and support other people going through similar experiences. Today Rachel Yetman shares her long yet quick birth story with us.
A Long Yet Quick Birth
On June 23, 2019 my husband and I were planning to squeeze in one last beach day with my son before our daughter was born.
And it begins….
I was 36 weeks pregnant. I started having contractions but was thinking they were just Braxton Hicks. However, they kept coming consistently about every 7-10 min and since my son was born relatively fast (5 hours from water breaking unexpectedly to delivery).
I decided the beach wasn't a good idea but I wasn't ready to head to the hospital yet either. Of course, being a Sunday, the midwife's office was closed. Finally, after 5 hours of these contractions I decided to go to the hospital to check things out. They told me I was 5 and a half cm and they would get me in a room! I really wasn't feeling ready!
Labour Stalled
My son was born at 36 weeks and he had to stay in the hospital for 5 days under the lights for jaundice. I didn't want to go through that again. And I'm not sure if my own feelings kicked me out of labour or if the baby just knew she wasn't ready but labour stalled. It got slower and slower, I walked and showered and bounced on the ball but by the next morning there were no more contractions. I was told I could go home if I wanted to. I went home thinking well, I'll probably be back tomorrow or the next day. Do you know this baby left me at 5.5 cm for a whole week and a half??? Who knew that could even happen!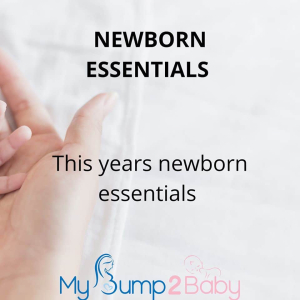 The Contractions came…
So on July 3rd, I had my 37 week appointment and was told I should consider going and having my water broken to induce labour because if I were at home and my water broke, she doubted I would make it to the hospital in time. I was conflicted because I really didn't want the baby coming if she wasn't ready and I wasn't due until July 19. But baby knows best and I started having contractions around 4 PM that day and same thing, about every 10 minutes apart. Very bearable, just like a period cramp. But clearly a contraction. I didn't mention it to anyone as I didn't want to head to the hospital too soon again.
Back to Hospital
Around 7 PM we were headed out to go to a meeting and I told my husband I wasn't sure we would be able to but I wasn't in pain either so I suggested we drive over and see what happens. As I was driving things got a bit more intense but still not really enough. Then at about 7:15 one bit that made my eyes water and I said ok, this is it. We left our son with my in laws and met my mum to go to the hospital. It must have been around 8 PM when we got there. They didn't have any rooms, apparently everyone has their baby on July 3! So we had to wait in the hallway for 30 minutes or so. I was uncomfortable but still nothing crazy. Finally we got to the room, I got on the bed so they could check me out…6 cm.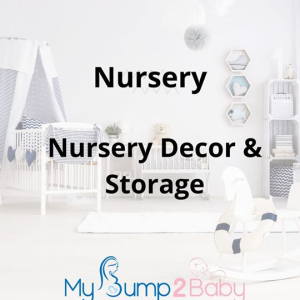 I was thinking we are going to be here forever….
A whole week and a half of contractions here and there and only another half of a centimetres??
I was thinking we are going to be here forever! None of my midwives were available so I was with a doctor I had never met. I told her I didn't want anything, I just wanted a natural birth, me and the baby. But she wanted to connect an IV port just in case so I said fine. She went to go get what she needed and in that moment that she left the room I felt a pop and intense pain and realized my water just broke
It was so much pain all of a sudden. I rolled on to my side, grabbed onto the bed and closed my eyes. I didn't open them again until my baby was born about 15-20 min later. It felt like one giant contraction. I remember crying out in pain and I remember my mum telling me not to scream but to push hard and moan instead. Someone held my leg and asked if I wanted to push and I said "she's coming out!" Because whether I pushed or not, she was really ready!
Just a couple big pushes and they handed her to me. What a relief! She looked just like her brother. I was covered in sweat and tears and all kinds of things. But when you're holding your beautiful baby for the first time, nothing else matters. I couldn't believe that at 8:30 I was sitting in the hallway chatting and at 9:30 I was holding little Lyla! I just held her for a long time. The hospital staff was very busy and no one came to bother us. It was perfect ?
https://www.mybump2baby.com/wp-content/uploads/2020/04/A-Long-yet-Quick-Birth-by-Rachel.jpg
320
240
[email protected]
https://www.mybump2baby.com/wp-content/uploads/2016/10/Logo-MyBump2Baby_transparent-bg-1-1.png
[email protected]
2020-04-17 09:34:42
2022-08-08 14:34:39
A Long Yet Quick Birth Story by Rachel Yetman