A Missed Miscarriage – My Miscarriage Story by Lauren Peacock
Disclosure: Some of the links within this article may contain affiliate links, meaning at no cost to you, we may get commission if you decide to make a purchase through one of the links within the article.
At MyBump2Baby we feel it is important to share real-life stories to raise awareness and support other people going through similar experiences. Today Lauren, a sleep consultant from the fabulous Little Sleep Stars shares an honest blog on her own personal missed miscarriage experience.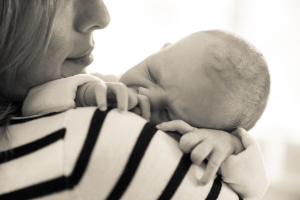 When we started trying for a baby in January 2015, we were immensely lucky to see those two little lines appear just a few weeks later. Yet, something didn't feel quite right – I just didn't feel pregnant. As I longed for morning sickness, sore boobs and to be exhausted – just some, any, signs that I really was growing a tiny human inside of me, friends, relatives and medics alike told me I was being ridiculous. Many told me I was lucky to be feeling so well during my first trimester.
A Missed Miscarriage was Confirmed….

By the time we went for our 12-week scan, I had been convinced that the problem was in my head but the look on the sonographer's face told me everything I needed to know – whilst the amniotic sac was clearly visible, it was very obviously empty. I had suffered what is known as a missed or silent miscarriage. Our baby had stopped developing, we later found out at around 6 weeks, but instead of the bleeding I had always assumed accompanied a miscarriage, my body had "reabsorbed" our baby.
Everyone's experience of baby-loss is different, and it's taken me a long time to admit that in that moment, the dominant feeling wasn't one of crushing grief as I've heard other women detail. What I felt was failure – that in being unable to keep our unborn baby safe, I had let everyone down.
Trying again After a Missed Miscarriage…
A few months later we began trying again to conceive. Once again, I fell pregnant quickly but the positive test this time brought more anxiety than excitement. Just like the first time around, I didn't feel any different to normal. Once again, I was desperate for symptoms. But there was nothing. This time we went for an early ultrasound private scan – booked by me to "get it over with", so sure that it would be a repeat of our first experience.
The relief I felt when the image of a tiny but very active baby with a heart beating strong flashed up on the screen is indescribable. I cried with happiness. But, within a few days of the scan, I began to worry again. Why didn't I feel pregnant? Was my body going to fail again? Was I going to let my baby and my husband down? I Googled endlessly. We spent a small fortune on private scans and every test going. Each time I was temporarily reassured but within days, sometimes hours, my anxiety would begin to build again.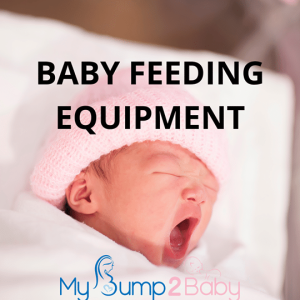 Many of those close to me couldn't understand how I felt. I became used to passive-aggressive eye rolls and, unhelpfully, being told that the "real worry" would start when the baby actually arrived.
As I neared the end of my pregnancy, I was sent for an extra scan as our son remained breech. We were gently steered towards a c-section delivery. The decision brought with it competing emotions for me; on the one hand, I felt, once again, that I had failed, but on the other, it was a relief that my son's arrival into the world was going to be largely in the hands of a skilled medical team – surely they would do a better job than I could of getting him here safely.
The scan had also raised concerns as to whether my amniotic fluid levels were low and I spent a night in the Maternity Assessment Unit. I lay awake the whole night and, more than once, begged the doctor to bring forward the c-section given I was technically full-term. I was convinced that if they sent me home, my baby would die.
But we were discharged and two weeks later, I lay on an operating table as our son was delivered. The few seconds before he cried felt like an age and I remember sobbing whilst repeating, "Is he OK? Is he OK?", so worried I had fallen at the final hurdle.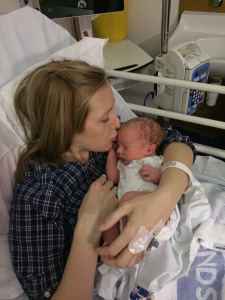 It turned out that he was more than OK! A wonderfully healthy baby who within an hour was latched on and breastfeeding – a journey we continued together well into Harry's second year. A week after my c-section, and completely against my recovery advice, I was out walking the dog with Harry in the sling. I trusted my body far more in motherhood than I had during pregnancy! As Harry thrived, some of the old wounds that led to the shame I felt about my miscarriage began to heal.
Miscarriage is a profoundly personal experience – even though it is a sadly common one. For me, it brought guilt, failure and shame – feelings which controlled my subsequent pregnancy. This was my legacy of baby-loss, my truth.
If you would like to write a real life story for our website, email us [email protected]
Carla is the founder of MyBump2Baby. Carla has a huge passion for linking together small businesses and growing families. Carla's humorous, non-filtered honesty has won the hearts of thousands of parents throughout the UK.
She has previously written for the Metro and made appearances on BBC News, BBC 5 live, LBC etc. Carla is a finalist for Blogger of the Year award with Simply Ladies inc. Carla is also the host of the popular Fifty Shades of Motherhood podcast and The MyBump2Baby Expert podcast.
https://www.mybump2baby.com/wp-content/uploads/2020/02/A-missed-Miscarriage-by-lauren.jpg
1000
1500
Carla Lett
https://www.mybump2baby.com/wp-content/uploads/2016/10/Logo-MyBump2Baby_transparent-bg-1-1.png
Carla Lett
2020-02-13 11:55:48
2022-08-08 12:40:19
A Missed Miscarriage - My Miscarriage Story by Lauren Peacock