Disclosure: Some of the links within this article may contain affiliate links, meaning at no cost to you, we may get commission if you decide to make a purchase through one of the links within the article.
A Mums Guide on Keeping Toddlers Entertained During Quarantine
The Covid-19 pandemic tragically shocked the world, and it has turned our mum-senses upside down. From school ending early, changes in our routines and the (slightly) unbearable thought of having the kids at home for weeks, it has definitely caught us off-guard. You may experience toddlers running around the house while you're busy finishing off some work. Or, the little kids wreaking havoc because of boredom. What's worse, wailing and crying because they seriously need sweet treats ASAP!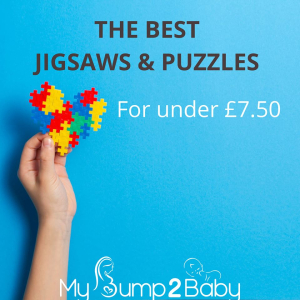 But we got you covered! We feel your pain, and as awesome as we mums are, sometimes it can get a little too overwhelming. With this guide, we're going to keep your toddlers from destroying household items and disturbing your (already) chaotic work routine. Read on below to know about fun, creative and exciting adventures you and your toddler can embark this quarantine period with our mums guide on Keeping Toddlers Entertained During Quarantine
Establish a Mini Kitchen Band
Let's face it. Toddlers make a lot of noise! Whether it's by playing around, jumping up and down or screaming for their favourite toy, the sound is their companion. With this activity, you can channel their inner noise-loving feature and play along with it. Grab a spare set of pans, wooden spoons and pots as their instruments. Then, invite them to sit with you in front of the TV with their favorite tunes and let them bang and sing along with it.
Include Them in Age-Appropriate Chores
Since toddlers are pretty much a nova of energy bursts waiting to be unleashed, ask them to help you with chores. Let them water the plants, sweep the floor, feed the pets and more! You'll be surprised that some of them are more than willing to help you instead of just lying around and doing nothing. If all goes well, treat them with a cup of warm milk and chocolate cookies as a prelude for a quiet nap.
Create Artsy Pieces Each Day
The internet is a gold mine for crafting finds! Research for craft ideas from all seasons and ideas that they may like and with their help create a calendar of crafts. A timeline of crafting will make them look forward to the activities set for each day, much like how school works. It can be a cute bracelet or a finger puppet, just as long as they can keep their creative juices flowing (and your mind sane), it's worth a try.
Storytelling

Toddlers are pretty much hardwired to miss nursery activities because of its abrupt end. Make sure they don't miss out on anything by recalling their lessons and injecting the value of storytelling to them. If storytelling doesn't fit your work routine schedule, you can always try informational and exciting TV programs or cartoons, try and follow up with what they learn in the stories.
Playing Their Favorite Games
If all else fails, always go with their choice of entertainment and play. Kids want to play hide and seek? Do it with them. Do kids want to play house? Cherish the moment with them. They are only toddlers for a limited time. Pretty soon you'll miss how they annoy the bonkers out of you because they've grown up.
Being in quarantine doesn't have to be bothersome. You can take advantage of this moment by being proactive to their needs and learning how they respond to play and learning. If you need help with anything, know that we've got you covered. You've got this super-mum!
Carla is the founder of MyBump2Baby. Carla has a huge passion for linking together small businesses and growing families. Carla's humorous, non-filtered honesty has won the hearts of thousands of parents throughout the UK.
She has previously written for the Metro and made appearances on BBC News, BBC 5 live, LBC etc. Carla is a finalist for Blogger of the Year award with Simply Ladies inc. Carla is also the host of the popular Fifty Shades of Motherhood podcast and The MyBump2Baby Expert podcast.
https://www.mybump2baby.com/wp-content/uploads/2020/04/Mums-Guide-to-Keeping-Toddlers-Entertained-During-Quarantine.png
630
1120
Carla Lett
https://www.mybump2baby.com/wp-content/uploads/2016/10/Logo-MyBump2Baby_transparent-bg-1-1.png
Carla Lett
2020-04-30 06:52:08
2020-04-30 06:54:12
A Mums Guide to Keeping Toddlers Entertained During Quarantine