An Unexpected Caesarean Birth Story by Lauren Malone
Disclosure: Some of the links within this article may contain affiliate links, meaning at no cost to you, we may get commission if you decide to make a purchase through one of the links within the article.
At MyBump2Baby we feel it is important to share real-life stories to raise awareness and support other people going through similar experiences. Today Lauren Malone from Lemon Tree Coaching and Development shares her An unexpected caesarean birth story with us.

An Unexpected Caesarean Birth Story by Lauren Malone
It was Thursday and I was 38+3 and I was at my antenatal yoga class. It was just me, one other lady and our teacher in class today, so all set for a focused and relaxing session. The other lady, Annabel, was due one week after me so we agreed to do lots of movements which would help our babies move into position and practice our breathing.
Only the week before Annabel had told us she had lost her mucus plug, I had marched home very disgruntled and told my husband it just wasn't fair – my hadn't I lost my mucus plug and I'd had no sign of a bloody show! (I don't think my husband took my upset and the injustice of it all seriously!) I was therefore, secretly quite pleased to see her in class again, with nothing new to report – I know, naughty of me!
It was during some gentle standing spiraling movements that I felt a twinge in my belly, enough for me to call out in slight alarm. Sam, our teacher asked if everything was okay and I reassured her I was fine, just another Braxton Hicks. The class concluded without incident and Annabel and I walked together to our cars. We joked about her mucus plug as heavily pregnant women are inclined to do and waved goodbye with a 'see you Sunday' (we had both decided to up it to two classes a week – let's get these babies moving! The remainder of the day continued without much to report and despite the Braxton Hicks becoming more uncomfortable I carried on as usual.
The Following Day
The following day, Friday, my husband and I went for a nice walk in the forest behind our house. Luke decided today was a good day to explore a new, steep, muddy path…which it was, we saw a beautiful family of dear. ON the way back, I mentioned I was feeling more cramping in my tummy but again put it down to Braxton Hicks, my body had, I thought, taken it's practice to the next level. That evening I decided on an early night, Luke coming to bed quite late. At 6am I woke up needing the loo, nothing new there! So off I waddled.
When I stood up from the toilet I was still weeing!! Argh!!!! Nooooooo!!!! I pulled up my pelvic floor and it still came out! And that's when it hit me – this was my waters! Oh golly! Oh wow!! Better wake Luke up!! Luke suggested I might just have been weeing still and I should lie down and try and get more sleep. I googled it and that wasn't far off the advice so that's what I did. At 7am I got up and felt the rush of liquid, well not quite a rush in the way the internet had given me the impression I would get but it was definite leakage all the same. I took myself off to the living room to call the birthing unit at the hospital. I explained that I wasn't feeling any contractions just the odd bit of discomfort – but again, no where near what I was expecting! They advised me to call back at 9am to let them know how I was getting on. I think they thought I might have just weed as well.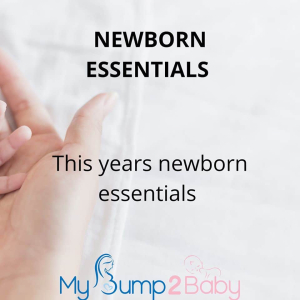 The Contractions Began
By 9am the slight cramping at turned into definite contractions, they weren't painful, but I was aware of the discomfort. I spoke to the hospital again and they advised I come in, but no rush. So, I had a lovely chat with my mum – the phrase 'I have no idea why people make such a fuss, this is easy' would come back to haunt me!, I text my yoga teacher and some other friends and I steam cleaned the kitchen. By 11am I was board and went to wake up Luke. I put on a load of washing and I made Luke sit there while I moved between cat-cow stretches to bouncing on the birthing ball to 'ooo this discomfort is actually getting a bit sore!' By 2pm Luke had had enough of this nonsense, he had packed the car and bundled me into it (despite my concerns that the washing cycle hadn't finished and would he like some super fresh socks; 'no the ones you washed me yesterday dear will do just fine, now get in the bloody car!'
More ball bouncing and cat-cows for me!
The hospital is a 40minutes drive from our house and by the time we arrived my contractions were pretty high up on the discomfort scale, lasting about 30 to 45 seconds and coming roughly every 5 to 10 minutes. I was taken into a lovely room at the birthing unit and I checked the time, nearly 3pm. Excellent, I'll have the baby by 4 and we can be heading home by 6! The midwife came in and we agreed an examination was a good plan…2cm. Only 2 bloody cm! She did kindly tell me I was very convincing for someone who was closer to 5cm but there we go. More ball bouncing and cat-cows for me!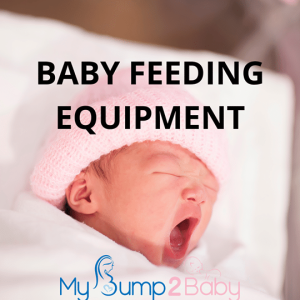 It is from here that the time becomes a blur. I had baths (multiple), I had pain relief, I refused food but was constantly thirsty. At around 4am the new midwife suggested another exam. I had had quite a few by now and we had made it to 3cm but hadn't progressed for a while. I was desperate to get in the birthing pool and have a go on the gas and air and needed to be 4cm for that. I willed for 4cm, I said 'Kayleigh, don't you dare say 3cm, say anything but 3cm' and she (possibly unconvincingly) said I was close enough to 4 for her to let me in the pool and on the gas and air.
Caesarean Section was Suggested….
Again the time escapes me but I enjoyed my time in the pool. I wasn't a huge fan of not being able to wee and having a catheter, although I was a huge fan of the relief it gave me that I didn't know I wanted! I was also not a huge fan of nothing over 4cm!!! By 7am the third midwife had consulted with the doctors and the general consensus was that I should move downstairs to the delivery suite and consider an epidural and induction. My husband and I talked it over and we agreed to follow the advice and off we went. I believe I got some resemblance of sleep after this. At 5pm, were on Sunday now (38+6), and the doctor came in. I had another examination and we were no further along. He advised me that my baby was pushing through but my cervix was thickening. He suggested I have a Caesarean Section.
We asked him what the alternatives were and he said there was a possibility the baby would be born naturally without complications but it may also take another 12 to 24 hours, but there was also the possibility of complications, for me or for the baby. My husband joked that I had tried all the drugs and been in most of the rooms in this maternity unit I might as well complete the birthing bingo and see the theatre as well! The important part to note here is we were given a choice. We discussed it and chose to go for an emergency c-section. I did not have to.
It's a BOY!!!!
I was to go down to theatre at 7pm. I spoke to my parents who had been anxiously waiting for news for over 24 hours now (surprisingly patiently I might add to their credit), I brushed my teeth and admired Luke in his scrubs and at 7pm I was ready. When asked how I was I kept saying how excited I was. Excitement and fear feel the same in the body and I was not succumbing to fear. I was on my way to meet my baby!!! At 7:31pm on Sunday 20th October 2019 my baby was lifted up as Doctor Mike called out 'Happy Birthday'! As with our wishes Luke told me the gender ('It is a boy!') and I burst into tears. Tears of relief, joy, exhaustion and love. Moments later Luke brought our darling boy over to me, he was beautifully swaddled and I double checked that Luke had counted his fingers and toes (10/10) and I cuddled and kissed my baby for the first time. I was now a mum.
Gush of Wind….
The only other part of this story I want to include is shortly after in recovery. I am sharing this because I wish someone had warned me!!! I was lying there with Oak next to me and Luke stood beside me and our delivery doctor came to see how I was getting on, as he chatted away to us about recovery expectations all I could hear was the gush of wind, like someone slowly letting out a balloon…who was that? What was that? 'I am sorry doctor but what is that? Is someone farting?' I asked. 'Erm..darling, Luke whispered in my ear, that's you!' – mortified. Dr Mike didn't seem to care.
https://www.mybump2baby.com/wp-content/uploads/2020/04/Birth-Story-rotated.jpg
640
360
[email protected]
https://www.mybump2baby.com/wp-content/uploads/2016/10/Logo-MyBump2Baby_transparent-bg-1-1.png
[email protected]
2020-04-17 09:51:25
2022-08-08 12:35:04
An Unexpected Caesarean Birth Story by Lauren Malone