Are digital pregnancy tests more accurate?
You'll have seen it before when you're shopping for a pregnancy test, there are so many to choose from! They range in price, but they all seem to offer the same job. So, what's the difference? Are digital pregnancy tests more accurate?
This article includes:
What types of pregnancy test can you use?
What do home pregnancy tests actually test?
How do digital pregnancy tests work?
How accurate are digital pregnancy tests?
Are digital pregnancy tests less sensitive?
When should you take a pregnancy test?
How to take a pregnancy test
What to do when you find out you're pregnant
So, are digital pregnancy tests more accurate?
What types of pregnancy test can you use?
There are two types of pregnancy tests available. One is usually referred to as a traditional one, and the other is a digital pregnancy test. Some digital pregnancy tests can also give you an idea of how far along you are. These can help you to estimate your due date.
When you have your first midwife appointment, they may also provide you with an estimated due date. However, you will also have tests and growth scans throughout the pregnancy to determine how the baby is growing. Midwives will check the baby's growth against a specific growth chart.
Some women opt for a regular home pregnancy test in the first instance. If they receive a positive result, they may purchase a digital pregnancy test to see the pregnancy week estimation. Digital tests are generally more expensive than traditional pregnancy tests.
What do home pregnancy tests actually test?
Pregnancy tests work in the same way by testing the level of hCG in your urine. HCG is a shortening of human chorionic gonadotropin. This is a hormone that is only present during pregnancy. This means that if this early pregnancy hormone is detected in the urine, you can be confident with the positive result.
In early pregnancy, hCG levels rise rapidly. After a while, it starts to level off. In some cases, women with a higher level of hCG may be carrying twins. Twins can only be confirmed during a professional ultrasound scan. The pregnancy hormone, hCG, is measured in miu/ml.
Throughout your pregnancy, you will be invited for regular ultrasound scans. You must attend these scans to ensure that you and your baby are healthy. The scans help to spot any complications so that they can be monitored or dealt with accordingly.
How do digital pregnancy tests work?
All home pregnancy tests are different, so you should read the instructions carefully before doing a test. You should also read what each result looks like on the pregnancy test.
Digital pregnancy tests work the same as traditional tests. This is because they both feature a test strip to detect pregnancy. A traditional option only contains the pregnancy test strip. In contrast, the digital option also has a circuit board and battery to display your result.
You might be wondering, how accurate are digital pregnancy tests on weeks? Well, a digital pregnancy test works by assessing the actual level of hCG. This level is compared to the typical ranges during pregnancy, and then it displays a result based on this. It's very clever but relies on you being within the typical ranges, which may not be the case for every woman. This is why it's so important to attend scans and understand that your midwife's estimation is more accurate. You may also be wondering: Can You Reuse A Digital Pregnancy Test?
How accurate are digital pregnancy tests?
Most home pregnancy tests claim to have 99% accurate results when used correctly. In most cases, a positive result does mean that you are pregnant. In contrast, if you believe you've received a false negative, you're advised to take another home pregnancy test.
You're usually advised to wait a few days when taking a new pregnancy test. Waiting for a pregnancy test result can bring a whole range of different emotions. Try to stay calm and process the pregnancy test results in your own time.
Many factors can affect the accuracy of your pregnancy test. Can twins cause a false negative pregnancy test?
Are digital pregnancy tests less sensitive?
The sensitivity of your pregnancy test is determined by how much hCG is needed for a positive result. Some digital tests have been found to require higher levels before providing a result. However, these tests may be recommended after you miss your period. This means that you are quite likely to already have more hCG.
Many people choose to use digital pregnancy tests because they provide more clear pregnancy test results. Most digital tests work by displaying the words 'pregnant' or 'not pregnant'. This means you don't have to study the pregnancy test to check that you have read the result correctly.
As we mentioned earlier, many choose to use a traditional pregnancy test first and then use a digital test. This provides you with the most information.
When should you take a pregnancy test?
The most commonly suggested time to take a pregnancy test is days after your missed period. However, you should check the test instructions before completing it. Each test may suggest different ideal times.
Most tests will provide an accurate result just one day after the missed period. This means it's a good idea to know when your periods are due. Those with irregular periods or who don't know their cycle are advised to wait 21 days after having unprotected sex before testing.
Some women also choose to take a test first thing in the morning. This is because the first urine may be more concentrated. However, this is not actually essential, and you can take the home pregnancy test at any time of day.
If you have recently had your implant removed, you can read our article, When to take a pregnancy test after implant removal?
How to take a pregnancy test
Taking a pregnancy test is simple, but you should always read the instructions before completing a home pregnancy test. Many tests will offer two options for detecting pregnancy.
Taking the home pregnancy test
You can either hold the test in your urine stream or collect the urine and dip the test end into it. There are usually specific time frames that you should do these for.
Waiting for the home pregnancy test results
There will be some indication on the test of when you can replace the lid and wait for the time to pass. Some home pregnancy tests can provide you with a result very quickly, while others can take a little longer. You should wait until the time has passed before trying to read the result in the test window.
Digital tests will typically say the word rather than you having to check for one line or two lines. This is one reason some people choose to use a digital pregnancy test.
Reading the home pregnancy test result
The different result signals will be outlined within the instructions. You also need to check the control window to ensure the test has worked. If a test doesn't work, you can do another.
If your results change, you can read our article what causes a faint positive pregnancy test then negative next day?
What to do when you find out you're pregnant
Discovering pregnancy can come as a shock to some, and there are a whole load of emotions that you may feel!
You'll need to let your doctor know when you find out that you're expecting. The doctor will put you on a list for a midwife appointment. At the first midwife appointment, you will be asked about your history and have a range of tests completed. This may include having a blood test. They will also give you advice on promoting a healthy pregnancy.
You may be encouraged to maintain a healthy, balanced diet, complete gentle exercise, and possibly take pregnancy vitamins. You should consult your midwife or doctor before starting any prenatal vitamins. They can give you the best advice.
It is usually recommended that you take folic acid in early pregnancy. Some women take folic acid before pregnancy and continue. If you don't, you should start when you find out you're pregnant. Folic acid can help to reduce the risks of neural tube defects. Some women take vitamin D during pregnancy, which can help support the immune system.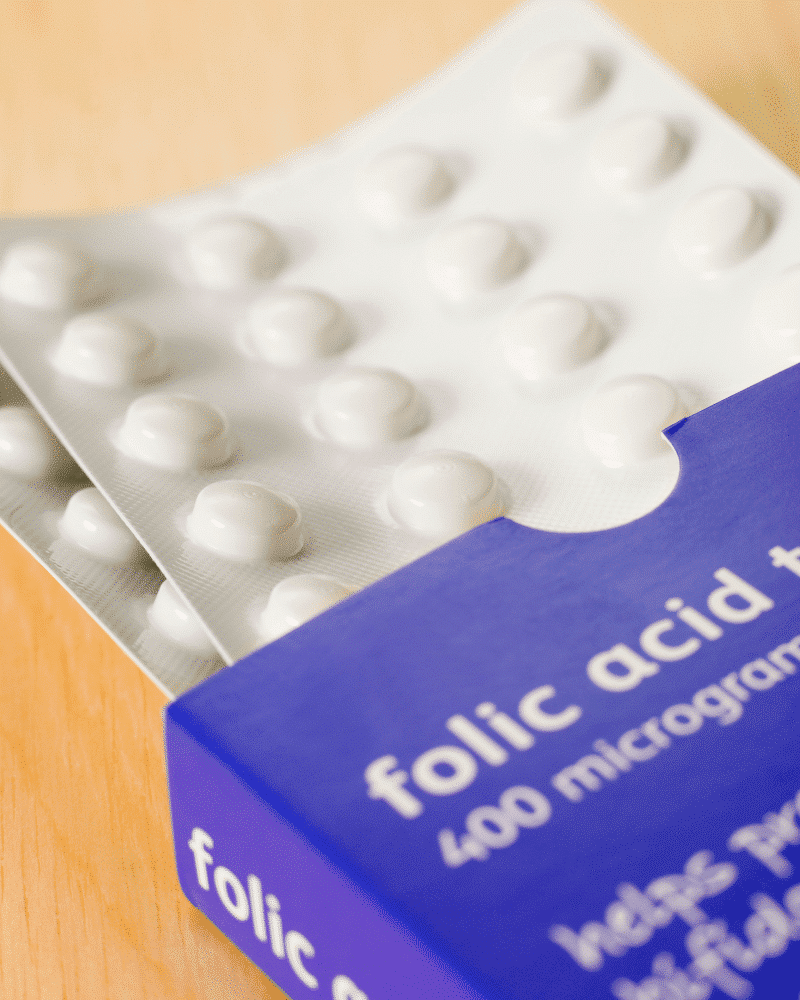 So, are digital pregnancy tests more accurate?
While digital pregnancy tests are often easier to read, they are typically no more accurate than traditional tests. It's up to you which test you choose to use. Some prefer the idea of using a couple of brands so that they can be more confident in the result.
We hope this article has been useful and you know more about digital pregnancy tests.
Hey there, I'm Abigail! 
I recently graduated with a degree in Marketing. I'm currently a freelance blogger and Marketing Assistant. I love learning new things and hope that you find my blogs useful and informative.
See you in the next article!
https://www.mybump2baby.com/wp-content/uploads/2023/01/Are-digital-pregnancy-tests-more-accurate.png
600
1000
Abigail Sproston
https://www.mybump2baby.com/wp-content/uploads/2016/10/Logo-MyBump2Baby_transparent-bg-1-1.png
Abigail Sproston
2023-01-12 15:18:53
2023-04-13 12:17:34
Are digital pregnancy tests more accurate?