At MyBump2Baby, we are passionate about linkiing new and expectant parents with the best baby and toddler groups in Kettering and Wellingborough. Today we speak to Sarah-Jane Kelly our ambassador  about the best baby and toddler groups in the Kettering and Wellingborough area.
Sarah-Jane looks after her own local MyBump2Baby hub in Kettering and Wellingborough. We promote baby and toddler groups, if you run a baby and toddler group or class you can add a free listing here.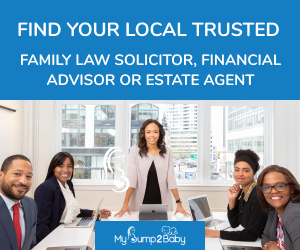 You can find local baby and toddler ground in Kettering and Wellingborough here. Sarah-Jane can also write reviews on products, days out, services and baby and toddler groups too, if you would like her to review a local business or national please get in touch with her via [email protected]
Baby and toddler groups in Kettering and Wellingborough

I can't wait for the baby and toddler groups in Kettering and Wellingborough to be given the go ahead.  I worked full time while I was pregnant with Christian so unfortunately I didn't go to any local pregnancy classes – not that i know of many anyway which is why I am so pleased to be building up our local pregnancy – pre-school directory so that we all know what is on and available to us all.
I took Christian to baby massage classes when he was just 2 weeks old !!  I couldn't wait, we went to classes by Jess at MamaBabyBliss and after the 6 week course we went on to two further baby massage and baby yoga classes with Jess.  I would definitely recommend these classes not only for getting out but I learned all about how to release trapped wind ( priceless )
I then took Christian along to our local TotsPlay Kettering class where we learned songs, some sign language, played with all the different we sensory toys and this is also where Christians obsession with bubbles started.  We have been on a few of the courses that Amy runs and I'm looking forward to these starting back up as Christian is nearly the right age for Action Tots YAY
We are lucky in this area that most of the local libraries run free baby and toddler classes and we were regulars at the Thursday morning Rhyme time sessions before March 2020 and hopefully we will be able to go back to these in the future as well as the Spanish lessons that i was looking forward to trying out – it is definitely worth checking out your local library when they reopen as there might be groups that you can go to and enjoy.
On a Friday morning we liked to go along to a lovely little tots group.  Brambletots is run by some childminders, there are drinks, biscuits, a craft table and loads of different toys to play with and there is singing at the end as well.
After my maternity leave I went back to work for only 3 days a week instead of the 5 I had been working before.  Now Thursday and Friday are the days that Christian and I get to have days out, tots classes or even just read or paint, then at the weekends Katie is also home so more days out but then we need places to suit a 12 year old as well as a 1 year old.
As an older mum I have been so lucky to go to groups to make new mum friends as my other mum friends aren't having any more babies so it really has been great for us and we have a lovely little group now that i can't wait to meet up with in real life again soon – if you have found yourself in the same situation then don't forget that a lot of the classes we love are still going online at the moment.
You can access my local pregnancy – pre-school hub here.
Carla is the founder of MyBump2Baby. Carla has a huge passion for linking together small businesses and growing families. Carla's humorous, non-filtered honesty has won the hearts of thousands of parents throughout the UK.
She has previously written for the Metro and made appearances on BBC News, BBC 5 live, LBC etc. Carla is a finalist for Blogger of the Year award with Simply Ladies inc. Carla is also the host of the popular Fifty Shades of Motherhood podcast and The MyBump2Baby Expert podcast.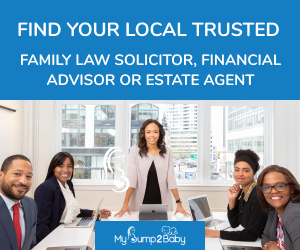 https://www.mybump2baby.com/wp-content/uploads/2020/08/Baby-and-toddler-groups-in-Kettering-and-Wellingborough.png
630
1200
Carla Lett
https://www.mybump2baby.com/wp-content/uploads/2016/10/Logo-MyBump2Baby_transparent-bg-1-1.png
Carla Lett
2020-08-04 13:39:16
2020-08-04 13:40:16
Baby and Toddler Groups in Kettering and Wellingborough