Baby Grunting in Sleep – Causes and When to Call a Doctor
In this article:
There are so many worries when bringing home your baby.
If babies came with instructions, then it would be a little easier and less nerve-wracking but, unfortunately, that isn't the case.
Being a new parent means that you have no idea what to expect, and the unknown can definitely be worrying!
We all want reassurance that what our babies are doing is normal and that they aren't in any danger.
It is important to remember that newborns are still learning how to breathe in patterns, therefore, grunting noises and rapid breathing are to be expected from a newborn baby.
You may find yourself worrying about your baby's breathing; they breathe rapidly during the day and at night their breathing slows right down- and sometimes, their breathing may even pause!
Whilst this can be scary- as I know from first-hand experience- it is completely normal!
Why is my Baby Grunting When Sleeping?
Is your newborn baby grunting in its sleep? Babies make many wonderful yet weird sounds whilst they are sleeping.
When you first bring your baby home, you may find that you struggle to sleep- especially if your newborn grunts all night!
You will most likely end up spending a large portion of your time peering into the Moses basket, to check your baby is still breathing when they are too quiet, or when your baby is grunting in their sleep or making bizarre noises!
The fact is: newborn babies usually have irregular breathing.
This is because young babies still figuring out how to breathe in patterns. Newborn babies often breathe rapidly whilst they are awake and breathe very slowly- or even take pauses in their breathing- whilst they sleep.
When you combine their irregular breathing with the unusual, yet typical, newborn sleep sounds- it is no wonder that we worry!
What do these baby sleep sounds mean? Here are some reasons why your baby may grunt in their sleep:
Babies are Naturally Light Sleepers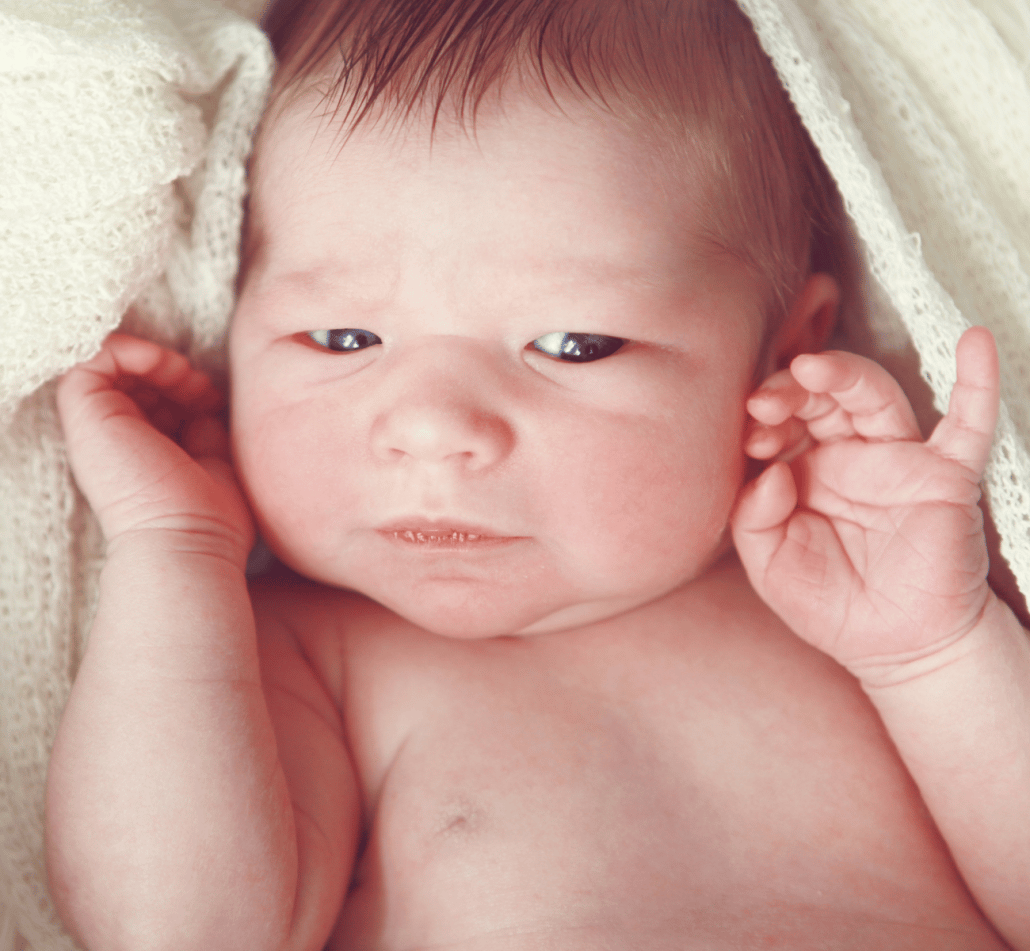 Newborn babies are naturally light-sleepers- you may find that your baby is often restless during their sleep and that they may make all sorts of noises whilst they sleep, so, if you hear your newborn grunting in their sleep, this is completely normal!
On the contrary, you may find that your baby can sleep through very loud noises!
Your Baby is Constipated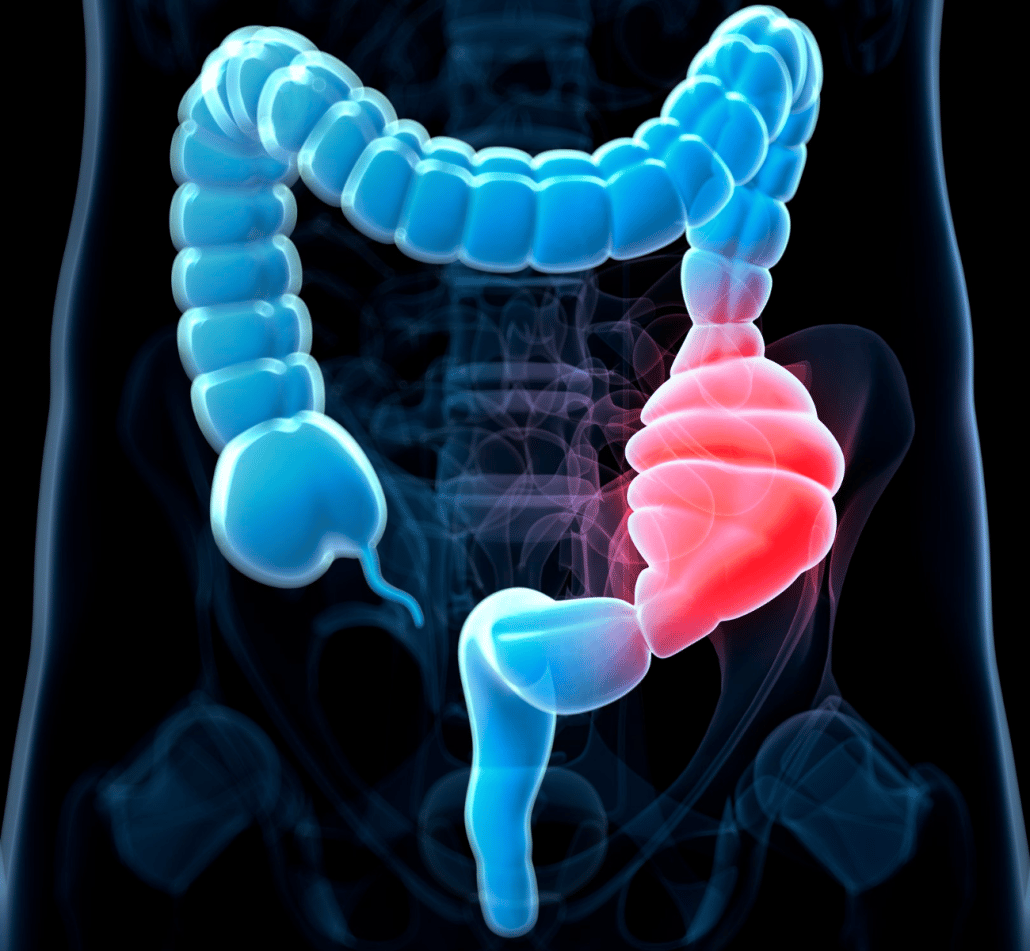 When adults use the toilet, we do so either standing or sitting up- this is because gravity helps us with our bowel movements.
Since babies lay down horizontally for the majority of the day- they may have trouble going to the toilet.
If your baby grunts, becomes red in the face when they are trying to push out a stool, cries when they are passing stools and they have hard bowel movements with a pebble-like consistency, your baby is most likely constipated.
If you think your baby is constipated, you should consult your doctor for advice.
If your baby has a bloated belly, blood in their stool, a fever or vomiting, you should contact a doctor immediately.
Your Baby Has Acid Reflux
If your infant is grunting in their sleep (or gurgling!)- they may have acid reflux. Acid reflux is common in babies- and often starts before your baby reaches 8 weeks of age, and resolves itself by the time they are one year old.
Like with constipation- your baby lying horizontally for the majority of their time can be a contributing factor.
Symptoms of acid reflux include:
Making gurgling or grunting sounds during digestion
Being unsettled during feeding
Crying and not settling
Your baby not gaining the correct amount of weight (as they are unable to keep food down)
Coughing
Hiccuping
Bringing or milk or vomiting
You can read about how to ease the symptoms of reflux on the NHS website here:
https://www.nhs.uk/conditions/reflux-in-babies/
Your Baby has Grunting Baby Syndrome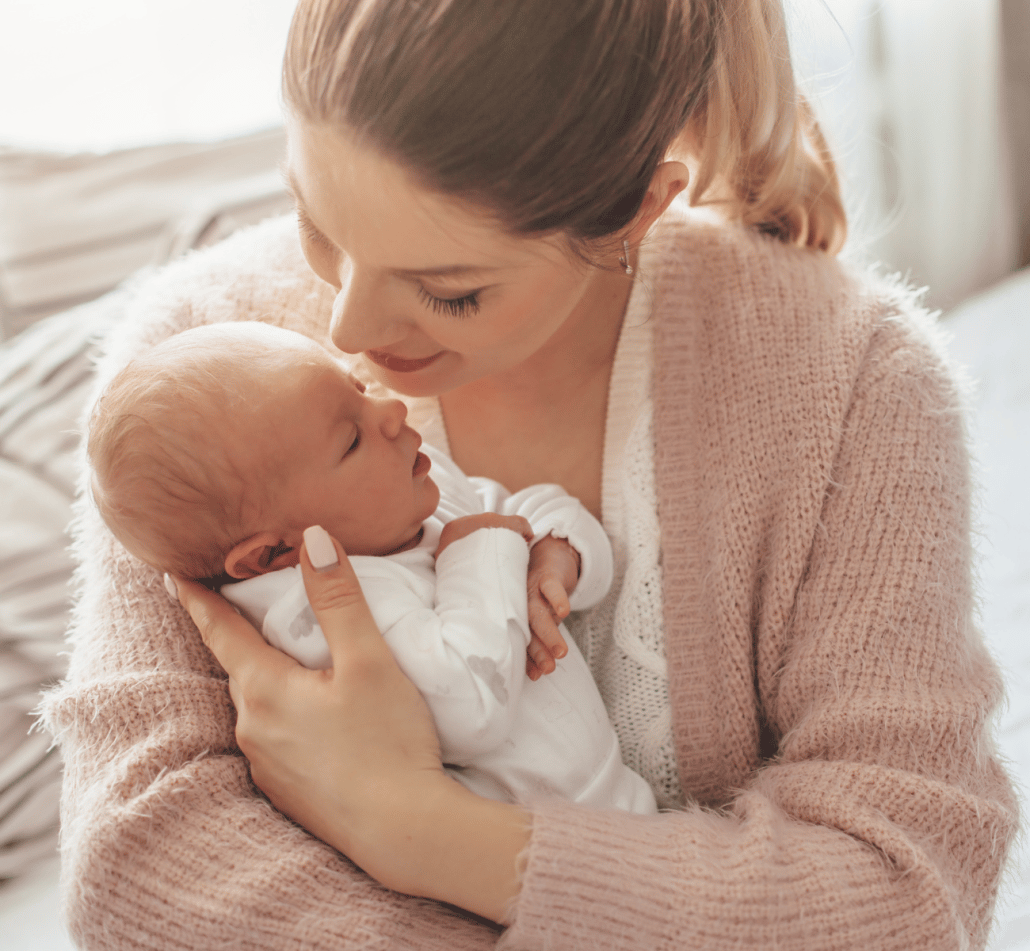 Grunting baby syndrome may appear to be like constipation upon first glance- but it is actually different.
Whilst constipation is caused by a hard stool, grunting baby syndrome is caused by the baby's body being unable to recognise when it needs to pass a bowel movement.
For us, passing a stool is a natural movement; our stomach muscles naturally flex and our pelvic muscles relax, but for a baby, it requires a little more recognition and coordination.
Grunting helps your baby's stomach muscles to tense, so they will often grunt to aid in passing waste.
However, whilst this grunting flexes your baby's stomach muscles, it doesn't relax your baby's pelvic floor muscles- so, rather than the pelvic muscles and abdominal muscles working in unison- the baby grunts and tenses their stomach muscles repeatedly until the pelvic muscles eventually relax to let the stool passing stool exit the baby's body.
This can unfortunately be quite uncomfortable and painful for your baby.
There is no treatment for grunting baby syndrome- and it should resolve itself by the time your baby is 3-4 months old- or when your baby learns to naturally relax their pelvic muscles.
Here are the signs of grunting baby syndrome:
Your baby tenses their abdominal muscles when passing a stool
Your baby cries or screams when passing a stool
Your baby strains when passing a stool
Your baby turns red or dark purple when passing a stool
These symptoms should pass on their own within 5-10minutes.
Your Baby has Mucus in their Nasal Passages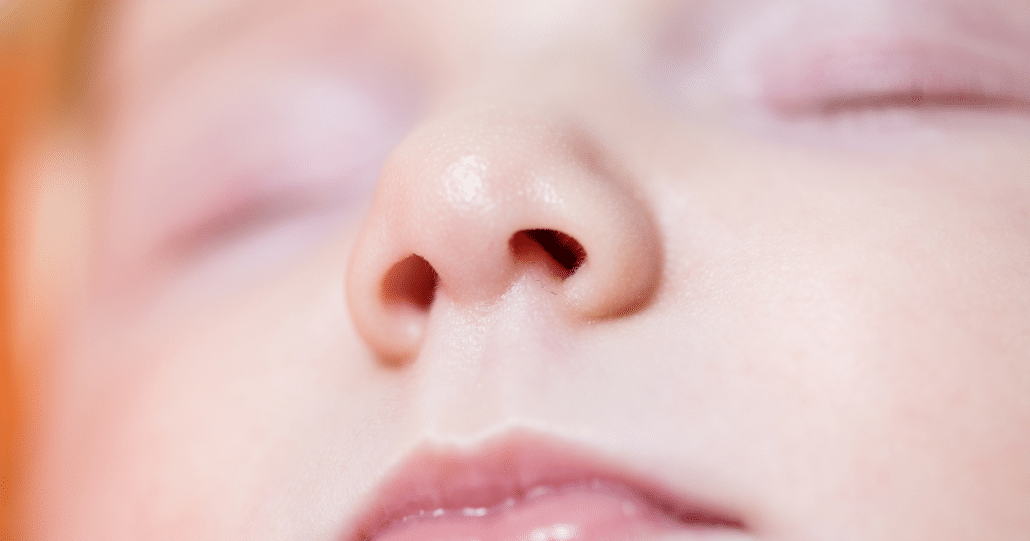 With our babies being so small, it means that they also have very small noses and nasal passages! It is very easy for your newborn's narrow nasal passage and adorable little nose to become blocked with mucus- which can cause some strange noises (as well as coughing and sneezing!) as our babies primarily breathe through their noses to make feeding easier.
It is normal for newborn babies to have a lot of mucus in their nasal passageways.
Your Baby's Sleep Environment is Unsafe
I am sure that we have all heard about safe sleep guidelines and how important it is to follow them. If your baby is sleeping in an unsafe environment- it may cause difficulty breathing which can result in grunting and other odd noises.
You can read more about safe sleep guidelines here: https://www.nhs.uk/conditions/baby/caring-for-a-newborn/reduce-the-risk-of-sudden-infant-death-syndrome/
Other Noises and their Reasons
Is your newborn making noises whilst sleeping? There are a number of strange noises your baby could make, here are a few and some reasons behind them:
Rattle noise
Your baby has mucus in their nose, and, just like mummy and daddy and it can cause a rattling noise. You can get a newborn nasal spray from the chemist for your baby.
Whistling noise
Newborn babies use their noses to breathe and not their mouths. The reason for this is that babies can eat and breathe at the same time which is really clever however this also means that dried milk can be in the same passageway for breathing which can create a whistling noise.
Gurgling noise
Gurgling is often your baby clearing their throat or baby talking in their sleep.
Giggling Noise
Giggling noise is exactly how it sounds, some babies giggle in their sleep from around 4 weeks old, it just means your baby is having a nice happy dream.
When to Contact a Doctor about your Baby's Grunting
Your Baby is grunting every time your baby breathes
Your baby has a fever
Your baby is breathing faster than 60 breaths per minute
Your baby cannot be roused from their sleep
Your baby appears to be blue
Hi, I'm Louise- mum of one to a little boy called Mason.
I am the Digital Marketing and Admin Assistant for MyBump2Baby.
I enjoy working to provide excellent service to MyBump2Baby's growing families.
Nice to meet you!
https://www.mybump2baby.com/wp-content/uploads/2016/09/baby-grunting-in-sleep.jpg
1125
1688
Louise McCamily
https://www.mybump2baby.com/wp-content/uploads/2016/10/Logo-MyBump2Baby_transparent-bg-1-1.png
Louise McCamily
2022-02-03 10:21:24
2022-09-02 09:50:41
Baby Grunting in Sleep - Causes and When to Call a Doctor