There are so many worries when bringing home your baby. If they came with instructions, then it would be a little easier and less nerve wracking but unfortunately that isn't the case and being a new parent means that you have no idea what to expect and the unknown is worrying. We all want reassurance that what our babies are doing is normal and that they aren't in any danger.
It is important to remember that newborns are still learning how to breath in patterns therefore grunting noises and rapid breathing are likely in a newborn baby. Many parents freak out when it comes to their babies breathing this is because baby's breath more frequently whilst they are awake, whereas when they are asleep babies breathing slows right down and sometimes there is a slight pause where babies don't take a breath, although its worrying please understand that this is completely normal.
Is your baby grunting in sleep? Babies make many weird and wonderful sounds whilst they are sleeping. When you first bring your baby home you may find that you struggle sleeping, you end up spending half your time peering in to the Moses basket to check your baby is still breathing when they are too quiet and the other half of your time peering in to the Moses basket when your baby is grunting in sleep or making bizarre noises.
The fact your baby is grunting in sleep is not unusual at all. Babies make sounds during their sleep just like adults do. Babies are light sleepers and never drift in to a deep sleep which means they are always switched on to how they feel, if they are hungry, if their nappy needs changing etc they let you know right away.
There are a number of strange noises your baby could make here are a few and some reasons behind them;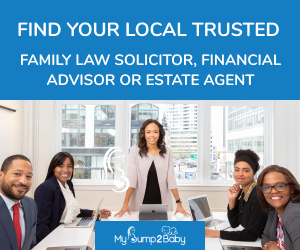 Rattle noise
Your baby has mucus in their nose just like mummy and daddy and it can cause a rattling noise. You can get a new born nasal spray from the chemist for your baby. .
Whistling noise
Newborn babies use their nose to breath and not their mouths. The reason for this is that babies can eat and breathe at the same time which is really clever however this also means that dried milk can be in the same passage way for breathing which can create a whistling noise.
Gurgling noise
Gurgling is often your baby clearing their throat or baby talking in their sleep.
Giggling Noise
Giggling noise is exactly how it sounds, some babies giggle in their sleep from around 4 weeks old, it just means your baby is having a nice happy dream.
When to be concerned about your baby grunting in sleep?
It is extremely rare for your baby to experience the following symptoms but if they do please contact a health professional immediately
Rapid breathing – Your babies breathing increases to more than 70 breaths per minute and shows no sign of slowing down.
Flaring nostrils – Flaring nostrils means that your baby is having to work very hard to get air.
Contracting Muscles – The muscles in chest and neck are more prominent and are contracting much more deeply than usual
Grunting each breath – If your baby is grunting at the end of each breath is a sign that your baby is struggling to open blocked airways.
Carla is the founder of MyBump2Baby. Carla has a huge passion for linking together small businesses and growing families. Carla's humorous, non-filtered honesty has won the hearts of thousands of parents throughout the UK.
She has previously written for the Metro and made appearances on BBC News, BBC 5 live, LBC etc. Carla is a finalist for Blogger of the Year award with Simply Ladies inc. Carla is also the host of the popular Fifty Shades of Motherhood podcast and The MyBump2Baby Expert podcast.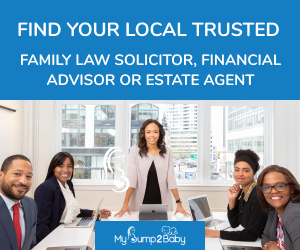 https://www.mybump2baby.com/wp-content/uploads/2016/09/baby-grunting-in-sleep.jpg
1125
1688
Carla Lett
https://www.mybump2baby.com/wp-content/uploads/2016/10/Logo-MyBump2Baby_transparent-bg-1-1.png
Carla Lett
2016-09-26 16:38:24
2016-10-07 19:11:08
Baby Grunting in Sleep