Disclosure: Some of the links within this article may contain affiliate links, meaning at no cost to you, we may get commission if you decide to make a purchase through one of the links within the article.
MyBump2Baby is home to baby massage companies throughout the UK, to find your local baby massage provider visit our website. Today we have baby massage expert Kyleigh Gregson sharing baby massage benefits.

Baby Massage Benefits
I have been working as a baby massage instructor for nearly 3 years now and the reason I fell in love with the idea of working as an instructor was because I attended classes with my firstborn and just enjoyed it so much and found so many benefits of baby massage that I knew it was the career for me. Within the classes I attended I learnt invaluable techniques to help alleviate infant complaints such as colic, wind, constipation and congestion. I also got to meet and make friends with parents who were all experiencing the same stages of parenting as myself.
So what is it and what are the benefits of Baby Massage?
Baby massage originates in India and has been passed down for hundreds of years between parent and baby. Baby massage is not a trendy phase or fad, it is an ancient art and philosophy that connects you deeply to your baby. It provides you with an opportunity to understand your baby's individual and particular non-verbal language, enabling you to respond with love and respectful listening. When baby massage is practised it enhances and promotes deep emotional bonds which develop in infancy with parents/carers. This is what lays a lifetime foundation of trust, dependability and love between parent and child. Setting aside some time to incorporate baby massage as part of your baby's routine will help you build your parent/baby relationship in the early 'getting to know you' stage. Whist also providing you with vital techniques and advice to help alleviate infant health complaints.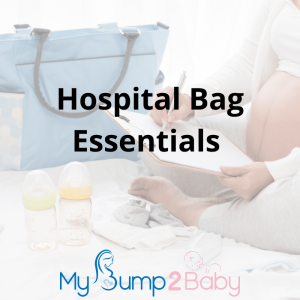 Here are 10 Benefits of Baby Massage
Bonding with Baby through Baby Massage
Quality uninterrupted time with baby giving enhanced bonding with the baby. Touch is one of the primary senses it is a primary need and the baby's most important means of communication. Babies respond to the way that they are touched and handled and the way in which they are touched and handled by parents and the amount of time spent handling them has been seen to have an effect on the child's disposition.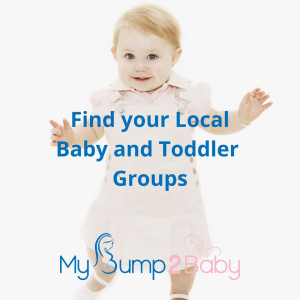 Baby Massage Helps with Colic and Gas

Relief Infant complaints such as Colic a build-up of gas which worsens towards tea time/early evening. The routines can help sooth teething symptoms and give babies relief from muscle pain. It has also been shown to aid congestion in younger babies. As infant complaints such as these can cause such upset not only for the baby but also for the parent the relief when any problematic symptoms are relieved is priceless to see.
Baby Massage will help with your Babies Sleep

Better sleep (The holy grail for all parents) It is suggested that babies who receive massage will have fewer health problems and both sleep and feed better than those babies who do not receive massage.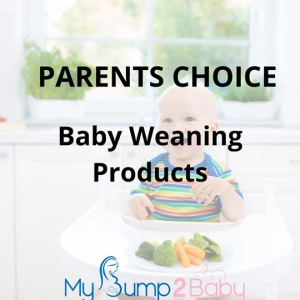 Baby Massage increases your Confidence

Increased confidence in handling the baby (because were not all super confident when we first have a baby), which helps parents/carers to be more proficient and capable in their nurturing abilities.
Baby Massage helps us understand our Babies Needs

Greater understanding of baby's wants and needs, likes and dislikes. As touch is a baby's first form of communication it allows the parent/carer to understand their baby's cries and where touch is needed or where there main be pain or discomfort.
Baby Massage Brings Benefits to Mum
Mother benefits from massaging baby as prolactin secretion is enhanced, which is essential for milk production so breast feeding can be more successful.
Baby Massage improves muscle tone
Massage improves muscle tone by increasing blood flow to the muscles and gently providing stretching exercises while also increasing body awareness, co-ordination and suppleness.
Baby Massage is Pleasure, joy, relaxation
Pleasure, joy, relaxation. Baby will feel relaxed, calm and loved during the class giving both the parent and the baby a full hour of peace and calm and an uninterrupted time to enjoy the quiet with your baby.
Baby Massage means Social Time
A time for babies to hear the sounds and see the movements of other babies at their stage of development. It is a safe space for babies to explore their senses and develop confidence. Massage groups are also usually the first class a parent will attend with their child often making their first parent friends. It allows time to talk to other parents that are experiencing the same stages of parenting as themselves. A safe and none-judgmental environment to ask for and share advice, voice the hard or testing times of parenting (we all have them) and share the joys of those firsts in babies development.
Baby Massage Reduces the risk of postnatal depression
Often the early stages of parenting can be the most challenging and lonely. By getting out of the house and joining a group it can often be the thing needed to break the cycle of depression. Having even just an hour of positive uninterrupted time to bond with baby can make all the difference. By talking and communicating in a safe environment parents can often find the help they need or recognise they are often not alone in the way they are feeling.
This article was written by baby massage expert Kyleigh Gregson owner of J'adore Mama – Infant and Maternity Centre in Lytham, Lancashire
____________________________________________________________________________
Contact Kyleigh to arrange your Baby Massage Course;
Carla is the founder of MyBump2Baby. Carla has a huge passion for linking together small businesses and growing families. Carla's humorous, non-filtered honesty has won the hearts of thousands of parents throughout the UK.
She has previously written for the Metro and made appearances on BBC News, BBC 5 live, LBC etc. Carla is a finalist for Blogger of the Year award with Simply Ladies inc. Carla is also the host of the popular Fifty Shades of Motherhood podcast and The MyBump2Baby Expert podcast.
https://www.mybump2baby.com/wp-content/uploads/2018/08/Baby-Massage-Benefits.jpg
630
1120
Carla Lett
https://www.mybump2baby.com/wp-content/uploads/2016/10/Logo-MyBump2Baby_transparent-bg-1-1.png
Carla Lett
2018-08-31 12:00:28
2023-04-13 16:31:22
Baby Massage Benefits