Is it ok to put baby to sleep without burping?

Burping your baby is important after they have had a feed. But sometimes babies can fall asleep before you've had a chance. So, is it ok to put baby to sleep without burping?
This blog includes:
How to burp a baby
Signs a baby needs to burp
What if my baby won't burp after feeding?
How to burp a sleeping baby
What happens if you don't burp a baby?
Colic in babies
What is 'spitting up' in babies?
Is it ok to put baby to sleep without burping?
How to burp a baby
Burping a baby is important regardless of whether they've been breastfed or bottle fed. When your baby consumes milk, they may swallow air bubbles. Burping helps to reduce these air bubbles and keep your baby comfortable.
Burping a baby might seem a little scary at first because they're so little. As long as you hold your baby correctly and are gentle, you'll be fine.
There are a few ways that you can burp your baby, these are:
Having the baby over your shoulder
Having the baby sat on your knee
Having the baby lying over your knees
What to do: Once you've found a comfortable position, ensure your baby's back is straight. Then, gently pat and rub the back until you hear your baby burp. They may not burp at all or they may burp lots. Continue this motion of gentle pats for a few minutes or until your baby stops burping.
Some babies are harder than others to burp. If you find that you're struggling, you may need to spend a little more time burping. The method you try can affect burping.
Whichever burping position you find does the best job will be fine. The most important thing to remember is to keep your baby's back straight. If your baby's back is hunched then you'll struggle to burp them effectively. Make sure that your baby's head is always supported when using burping positions.
Will my baby burp faster in one position than another? No, it all depends how much excess gas there is. Babies burp when they're ready to, sometimes even when they've fallen asleep. The more air trapped, the more burping your baby will need.
If your baby is prone to spitting up, you may find it's best to avoid burping them while lying down. Similarly, if your baby is usually hard to burp then the sitting position could be the best option. This allows their back to remain straight and means gas can travel easily.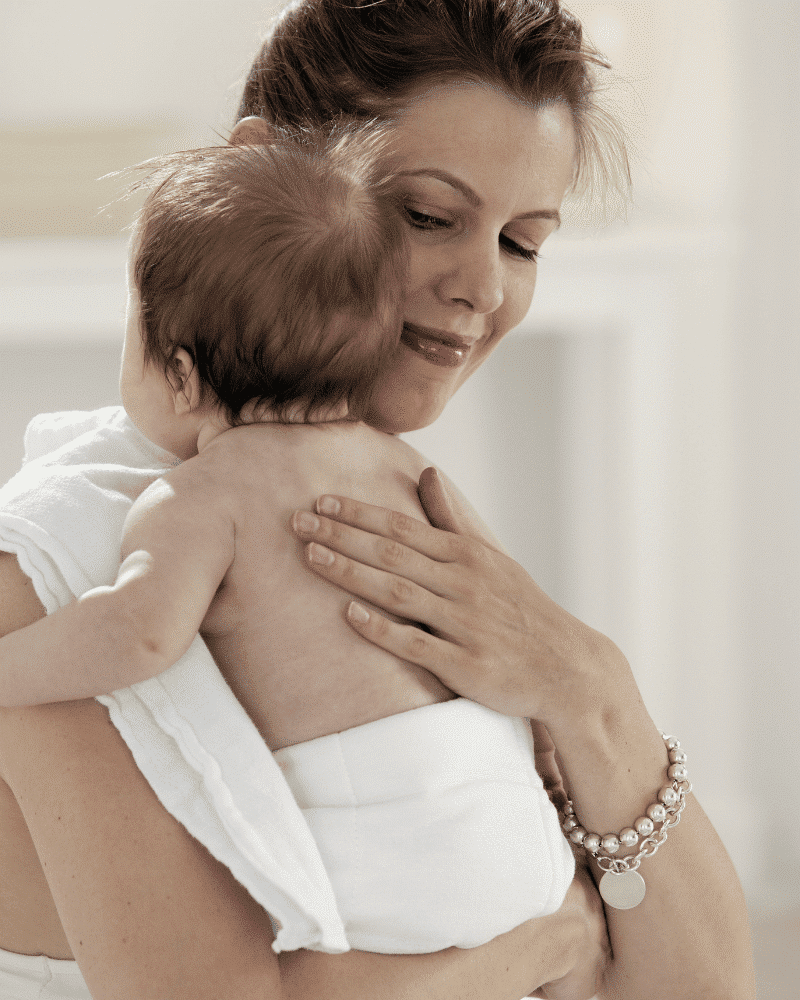 Signs baby needs to burp
It's likely that your baby will need burping after every feed. But if your baby doesn't often burp, how do you know they need to be burped? There are some signs that you can look out for. These include:
Not feeding, stopping mid bottle
Fidgeting
Spitting up when burping
Hesitating to feed
Waking up in the night with gas
If you notice any of these signs, you should spend a bit of time burping your baby. After burping, you might find your baby wants more milk.
What if my baby won't burp after feeding?
Sometimes you might feed your baby and they might not actually need to burp. Although, it's always best to try at least.
Other times you might feed your baby and know they need to burp but they just won't. If this happens, don't panic. The best thing to do is lie your baby on their back and give them a gentle tummy massage. This helps air bubbles to travel up ready for release.
You may also find that moving your baby's legs in a bicycle motion helps. This may get things moving for your baby and may encourage them to burp. This might all be fine if your baby wasn't planning on falling asleep after feeding, but what if they were? How do you burp a baby that's fallen fast asleep?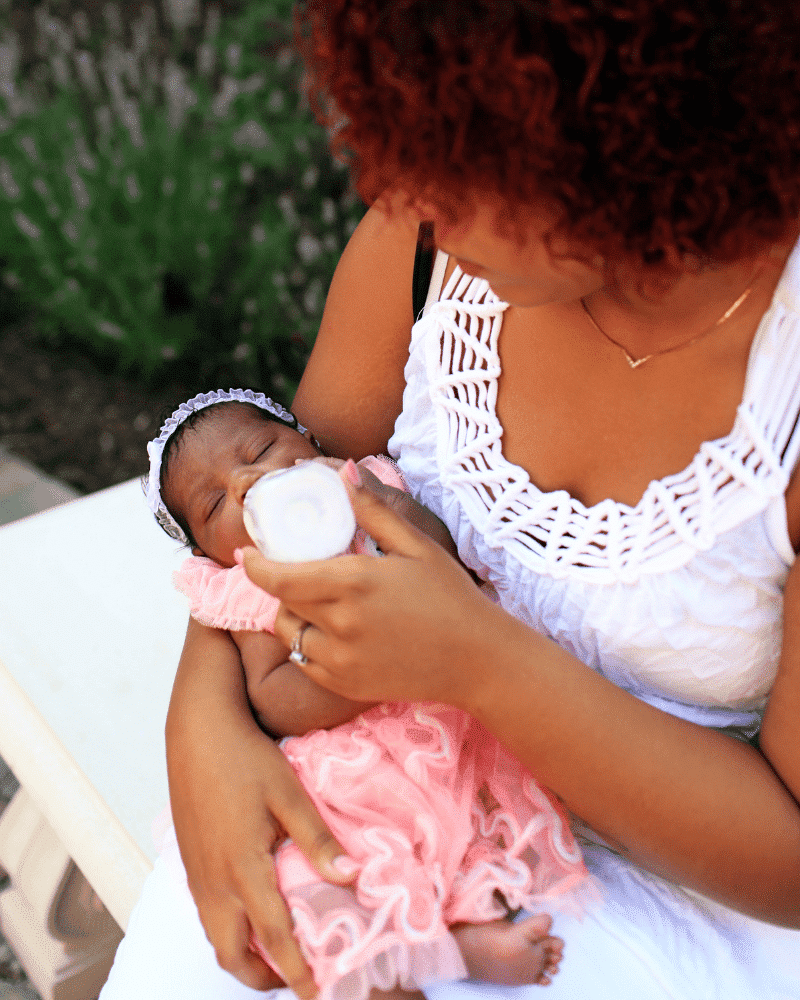 How to burp a sleeping baby
You'll notice that it's quite common that babies fall asleep while they're feeding. If this happens and you haven't managed to burp them yet, don't worry. Newborns tend to fall asleep more often due to shorter wake windows.
Burping a sleeping baby is very similar to burping a baby that's awake. If your baby wakes up while you're burping them, you could try and soothe them before continuing to burp. Or, you might prefer to burp them and then get the baby straight back off to sleep.
If you'd prefer to keep your baby asleep while you burp them, you'll just have to be a little more careful and slower. Being slower will also help to reduce the risk of spit up. Try not to worry if your baby doesn't stay asleep. Babies tend to drift back off fairly quickly when they've woken up being burped.
Sometimes breastfed babies don't tend to need burping as much as bottle fed babies. This is because the milk flow from the breast is usually faster. This means there's not as much air flowing to cause trapped gas. That doesn't mean that bottle feeding is a problem, it's whatever works for you and your baby.
What happens if you don't burp a baby?
If you don't burp a baby that needs it, they're probably going to feel very uncomfortable after swallowing air. As adults and even older kids, we know how to release gas. Newborn babies don't know how to release built up gas and cannot control it either.
If your baby is showing signs of needing to burp, you need to give it a try. If your baby falls asleep when they need burping, you may find that they don't have a great night's sleep.
As your baby sleeps lying down, there's nowhere for the trapped air bubble to go unless your baby burps. This may cause discomfort in their upper body.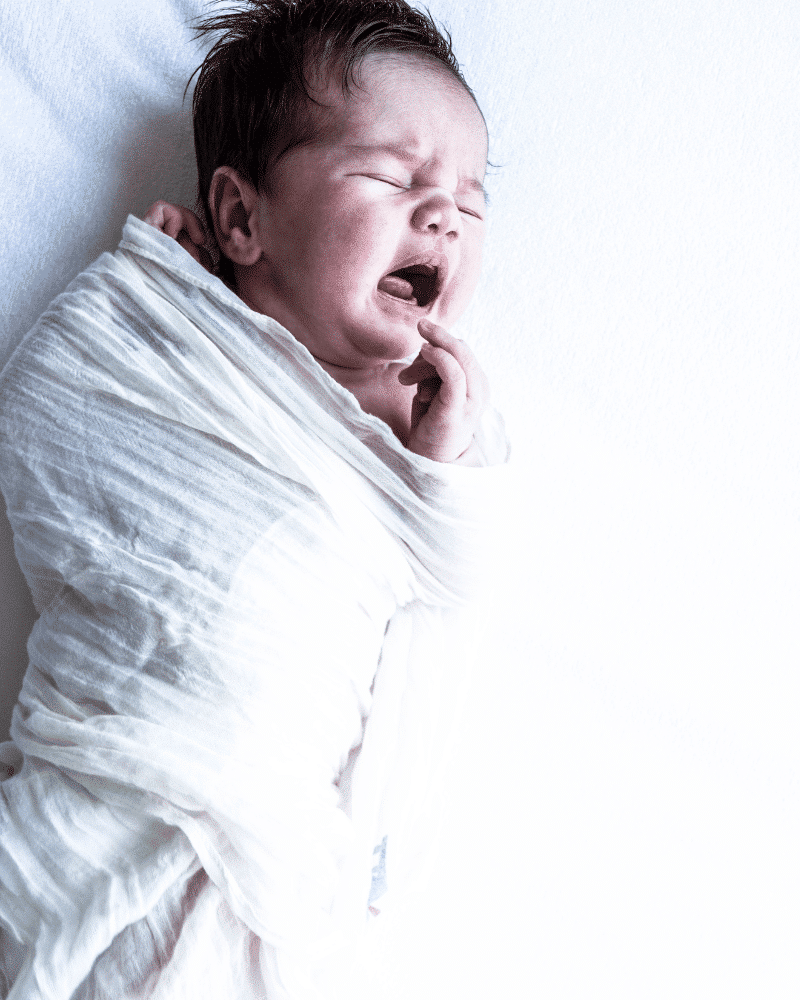 Colic in babies
If you're noticing your newborn crying a lot, you may have a colicky baby. A baby with colic cries more, will be harder to soothe and may be excessively windy. This usually starts within the first few weeks and should finish around the 3 to 4 month mark. There are various suggestions that may help to relieve colic:
Cuddling your baby to soothe when crying
Ensuring they are burped after feeding
Feeding the baby upright (or semi upright position when sleeping)
Creating a calming atmosphere with gentle music and a warm bath
If there's a chance that your baby is more irritated for another reason other than colic then seek medical advice. If you're not sure if it's colic, you could chat to your GP.
What is 'spitting up' in babies?
Spit up is generally liquid that your baby regurgitates after a feed. It usually occurs with a burp. Many babies suffer with this occasionally and keeping your baby in an upright position after feeding can help. Spit up is usually just a dribble, but it can still require an outfit change for both you and baby!
A small amount of spit up is common, but you also need to be aware of other complications like acid reflux. This is usually spit up accompanied by choking and little weight gain. As your baby's weight will be monitored, it's important to recognise the other symptoms.
If your baby is prone to spit up, try to keep them upright for around 15 minutes after each feed. This will allow milk to settle and give them a chance to burp if they need to.
Most babies tend to experience spit up in their first 12 months of age. As the body is still strengthening muscles in the digestive system, spit up is common. After this point, you may wish to seek medical advice to be sure it's nothing else. If your baby is vomiting then they could have an illness and you may wish to seek advice earlier.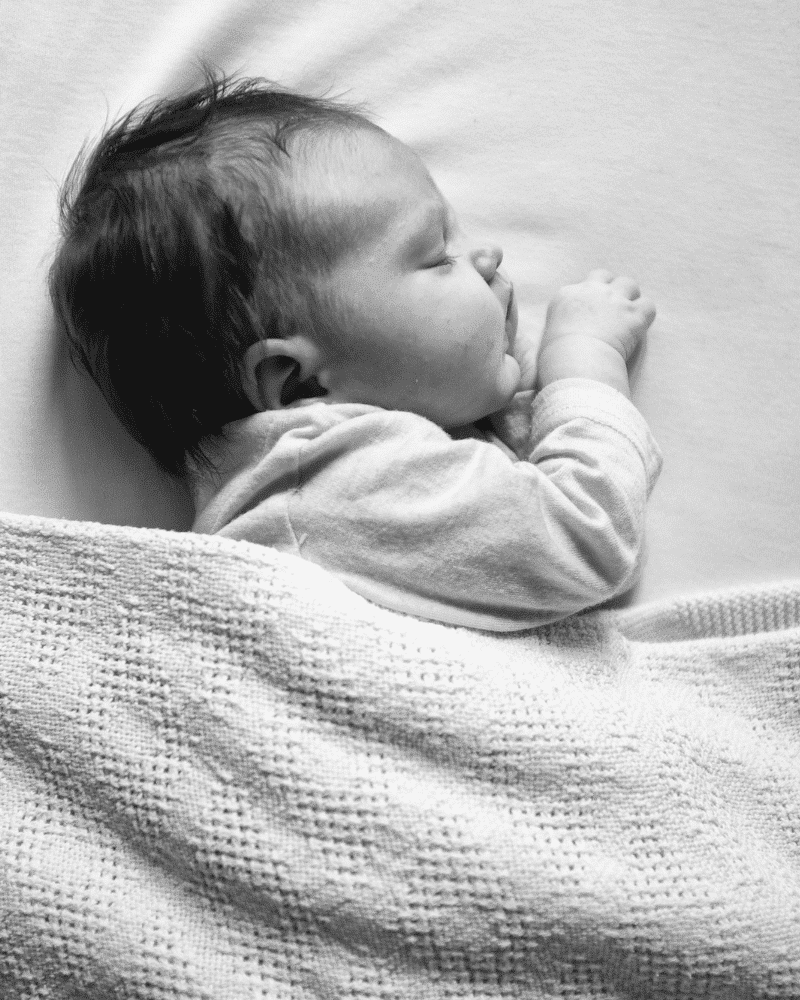 Is it ok to put baby to sleep without burping?
Technically yes, but we would always recommend trying to help your baby relieve gas. Putting your baby to sleep with trapped gas can cause discomfort and also lead to your baby waking up earlier.
Most newborn babies need to be burped after feeding, whether they stay awake or not is a different story! If you need to burp a sleeping baby, try not to worry. Just take it slow and try to keep them in a slightly upright position. As babies grow, they tend to need burping less. This is because they can start sitting up on their own and therefore can allow gas bubbles to release naturally.
Hey there, I'm Abigail! 
I recently graduated with a degree in Marketing. I'm currently a freelance blogger and Marketing Assistant. I love learning new things and hope that you find my blogs useful and informative.
See you in the next article!
https://www.mybump2baby.com/wp-content/uploads/2022/08/Is-it-ok-to-put-baby-to-sleep-without-burping.png
260
750
Abigail Sproston
https://www.mybump2baby.com/wp-content/uploads/2016/10/Logo-MyBump2Baby_transparent-bg-1-1.png
Abigail Sproston
2022-08-11 14:56:49
2023-01-19 13:02:08
Is it ok to put baby to sleep without burping?