Baby Swimming – All Your Questions Answered
You may be thinking about starting baby or infant swimming lessons at your local swimming pool. If you are, that is fantastic news; not only is baby swimming an excellent gentle exercise for you and your baby, but it also helps your baby with water confidence- and baby swimming programmes can also help with muscle strength.
We recommend that you start baby swimming lessons which are instructed by qualified teachers. Having a qualified and experienced teachers lead your baby swimming lessons will make the experience run a lot more smoothly, and can help to remove some anxiety around teaching your young baby or toddler to swim.
Today, we interview Splashed Out from the Wirral, to answer any questions you may have about baby swimming.
How Old Does My Baby Have to be to Start Swimming Lessons?
Typically, baby swimming lessons are offered from around 3 months old but there is no minimum age for taking your baby to swimming lessons! You are encouraghed to check with your health visitor before enrolling your baby in swimming lessons, however. Early introduction to the water helps babies to build their confidence at a young age, but it's important to make sure you take young babies to parent and baby classes or professionally supervised sessions; the instructors will ensure the temperature of the pool is safe for the baby, as well as teaching you as a parent how to safely support them in the water.
 What is the Best Age to Start Swimming Lessons?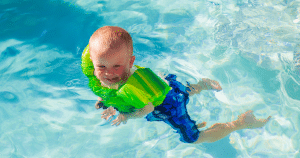 There is a difference in parent and baby classes and actual swimming lessons. There are a host of benefits to introducing your baby to the water, but the sessions tailored to building babies confidence, helping them to build their physical strength and balance, having fun and bonding with parents in the pool. Each child is different but usually an introduction to the Ducklings swimming lessons is from age 3 to 5. Ducklings and beyond work to Swim England curriculum and your child will receive an award upon completion of each stage.
 Will My Baby be Warm Enough in the Pool?
 Baby swim sessions will typically take place in a smaller pool that is temperature regulated to around 34 degrees. This ensures your little one is safe and warm in the water.
What Should My Baby Wear in the Pool?
If a pool is heated correctly, your baby should be fine wearing a swimming costume, however for an added layer of warmth you can opt for a baby wetsuit. There are fleece lined options available for extra warmth, or suits with neoprene which is a synthetic rubber that traps a layer of warm water next to the skin (typically used for scuba suits). Swim nappies are also essential for babies and toddlers who are not potty trained.
What Can You Recommend to Keep My Baby Warm in the Pool?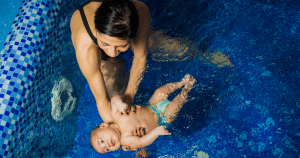 Appropriate swimwear is paramount for ensuring your baby is warm and comfortable in the pool as outlined above, but if sessions are taking place in a specially heated pool your baby should be fine in the water. However, It is important you take steps to make sure your baby is warm after their swim. We lose most of our heat through our heads, so a hooded towel kept poolside is perfect to minimise heat loss by getting them wrapped up as soon as they leave the water. Ensure your baby is dried well, because if they are damp when dressed they may feel a chill, and make sure you have plenty of clothes to layer them up to keep them warm too. Hats are always useful for small babies again, so they don't lose heat through their heads.
What Should I Take to Swimming Lessons for My Baby?
In the baby's swim bag, there should be a swimsuit or wetsuit, along with a swim nappy for the water. Extra towels and extra clothes are always recommended in case anything gets wet – you need plenty of backup to make sure the baby is warm and dry afterwards. A spare towel for the baby to lie on when getting changed is also ideal so they're not laying on a cold mat. Swimming aids are an option, but your local class may provide these so it's best to check ahead. It can also be handy to pack a small bath toy, so your baby has something familiar as they transition from bath to pool!
Babies are often very hungry after the physical exertion of being in a pool so remember to pack milk and snacks, as well as anything you may need for yourself.
How Long do Baby Swimming Lessons Usually Last?
Baby swimming lessons usually last no longer than 30mins. Some parents may want to put the babies in the pool for 15 mins for the first time and go from there. Don't feel pressured to keep them in the water for the whole lesson for the first few times whilst the baby gets used to it, each parent knows their baby best and if they start to shiver it's best to get them wrapped up in a warm towel.
Will I be in the Pool at the Same Time as my Baby?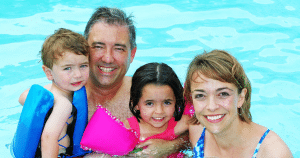 Yes, you will be in the pool at the same time as your baby. Parent and baby classes are a great way of bonding with your baby. The instructor will teach you how to safely support your baby in the water, and you can take part in fun activities together, for example supporting your baby while they splash and kick for the first time.
What are the benefits of baby swimming?
Baby swimming sessions are a great introduction to the water and can help build confidence for yourself and your baby. It's great one on one time for parents and baby so it's an excellent bonding activity, especially as there is a lot of skin to skin interaction and eye contact. Swimming helps babies with their coordination and balance (especially since the baby's main focus whilst swimming will be maintaining balance) as well as helping their fine motor skills, for example when grabbing toys in the water. Swimming is a great exercise for babies, as well as strengthening their muscles, it helps improve their eating and sleeping patterns – the exercise makes them hungrier and sleepier!
How Much Do Swimming Lessons Cost?
Sessions typically start from around £12.50 a session, but this can change depending on where you are in the country.
Do You Have Any Tips for Getting Baby Used to Water During Bath Time?
Getting into the bath with your baby will help them to feel at ease and will help you to have a better hold on them too. Making sure the temperature is right will help your baby relax in the water, and you can start by sprinkling water onto their hair, body, and face. Gently swish them in the warm water and take it slow, Rome wasn't built in a day! Never submerge your baby but etting them used to water on their face can prevent them being scared and uncertain in the water later on.
About Splashed Out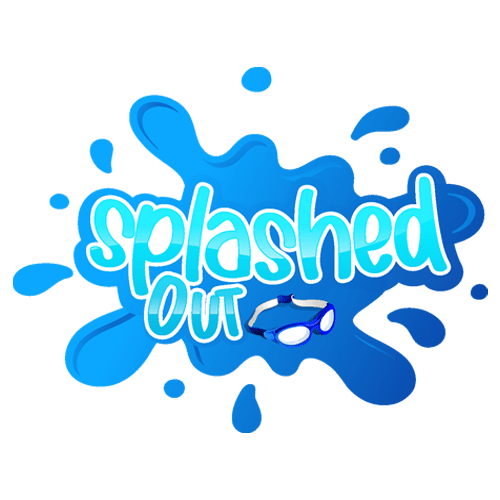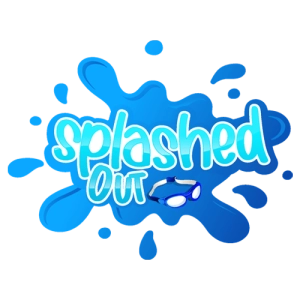 Splashed Out is a leading swim school based in Pensby on the Wirral. We offer a range of classes and services; from parent and baby, ducklings, and stages 1 to 5 all in line with Swim England. We also offer adult lessons, sensory / young adult sensory and hydro pool rental. Our aim in this article is to educate you all about babies and swimming and answer any questions that you may have.
Carla is the founder of MyBump2Baby. Carla has a huge passion for linking together small businesses and growing families. Carla's humorous, non-filtered honesty has won the hearts of thousands of parents throughout the UK.
She has previously written for the Metro and made appearances on BBC News, BBC 5 live, LBC etc. Carla is a finalist for Blogger of the Year award with Simply Ladies inc. Carla is also the host of the popular Fifty Shades of Motherhood podcast and The MyBump2Baby Expert podcast.
https://www.mybump2baby.com/wp-content/uploads/2022/05/baby-swimming.png
630
1200
Carla Lett
https://www.mybump2baby.com/wp-content/uploads/2016/10/Logo-MyBump2Baby_transparent-bg-1-1.png
Carla Lett
2022-05-23 16:23:56
2023-04-13 16:43:22
Baby Swimming - All Your Questions Answered