Baby weight: How much should my baby weigh?
Congratulations on your new baby! We bet you're so excited to get to know them! One thing you may have questions about is your baby's weight. In this blog, we're covering: Baby weight: How much should my baby weigh?
Of course, the amount your baby should weigh depends on how old they are and many other factors.
This blog includes:
Baby weight during pregnancy
Giving birth
Personal Child Health Record: Little Red Book
Understanding your baby's weight
Your health visitor
How many times will I see a health visitor?
How often should you weigh your baby?
Baby weight
Baby weight chart
Baby weight during pregnancy
Your baby's weight during pregnancy is measured in many ways. Ultrasound scans are one of the most common ways that your baby is measured.
In England, women are offered a minimum of two ultrasound scans during pregnancy. These typically occur in early pregnancy, such as between 10 – 14 weeks and 18 – 21 weeks.
You may be invited for more ultrasound scans if you experience complications. You should always seek medical advice if you become worried about anything during pregnancy. An ultrasound scan can be used to check the baby's health.
You may also look into having a private ultrasound scan. You will need to pay for this, but it can be nice for you to see your baby more during pregnancy.
Your midwife will also complete fundal height measurements. These measurements cover the distance between the pubic bone and the top of the uterus.
You'll be invited for a growth scan if there are any reasons to be concerned about your baby's growth during pregnancy. Your midwife will keep you informed and monitor your baby's measurements carefully.
Giving birth
When your bundle of joy arrives, the midwife will check their height and weight. They'll also measure your baby's head. Your baby's weight is often something family and friends ask about.
After giving birth, you may notice your baby's weight decreases. This is normal and occurs due to the baby losing some excess fluid they are born with. A health professional will monitor this. Usually, there's no cause for concern if the baby has recuperated this weight by ten days after birth.
When you give birth, your baby will be tested for multiple things. Some of these include a hearing test and checking for health complications that can affect growth. This is nothing to worry about. Your doctor will let you know if anything is found or if further testing is required.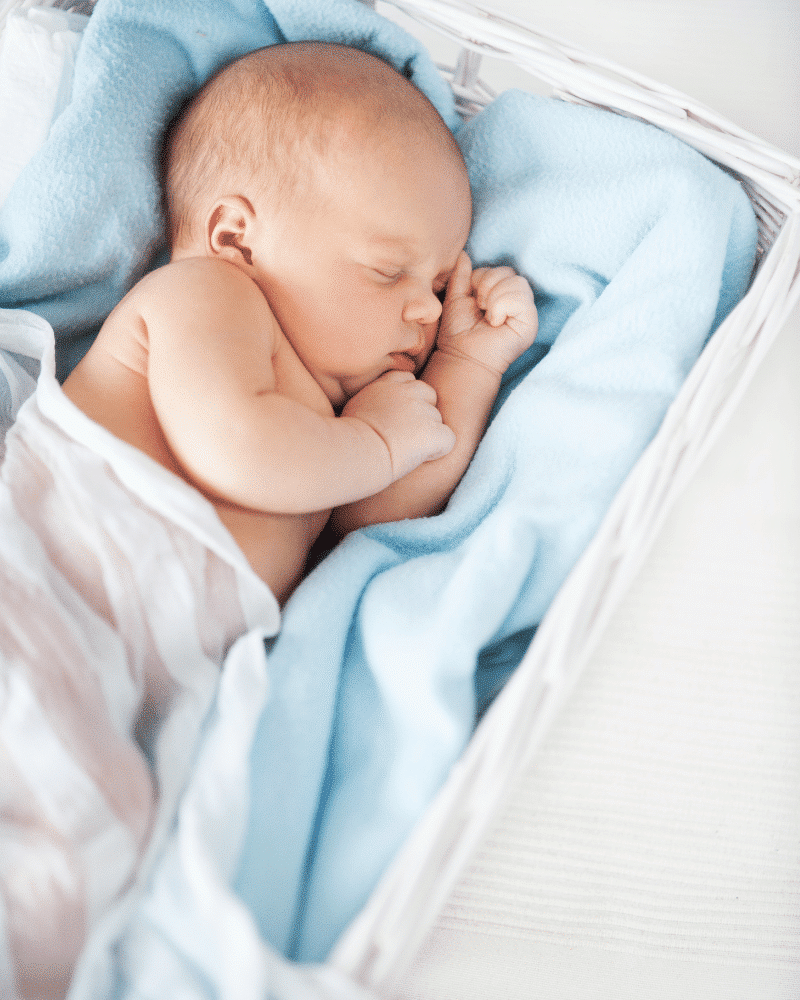 Personal Child Health Record: Little Red Book
You may have already heard about the red book, or if you have other children, you might have a few already. The red book is very important as it is a record of your baby's health. You should take the red book to all your baby's medical appointments.
Within the book, your baby's weight, length and head measurements will be recorded. It will also contain information regarding vaccinations and when they were completed.
The red book features a section dedicated to outlining developmental milestones. Many parents enjoy adding this information as it gives them something to reflect on. Your baby will achieve many things, so knowing exactly when they first rolled over or took a step can be fantastic.
Understanding your baby's weight
Your baby's weight is important, as it signifies that they are eating properly and are healthy. However, it can be easy to become fixated on it. You should seek advice if your baby is losing or not gaining weight or if they have stopped feeding as normal.
You may be invited for an appointment with the doctor, where they may perform some tests.
Many factors can affect your newborn baby's weight; here are just a few.
Your diet during pregnancy
Your health during pregnancy
The gender of your baby – boys tend to be heavier than girls
Age of the parents
Length of the pregnancy, full-term babies will usually weigh more than premature babies
Method of feeding: Breastfeeding or bottle feeding
The average birth weight for a baby born between 37 – 40 weeks ranges from 5lb 8oz to 8lb 13oz. This will, of course, depend on some of the factors above.
Formula-fed babies tend to gain weight faster than breastfed babies. That doesn't mean one is better than the other; it's all about feeding how works best for you. Both formula-fed babies and breastfed babies gain weight safely and will be monitored.
Sometimes babies can experience milk coming out of the nose or spitting up clear liquid. See a doctor about these as they may affect the baby's weight.
If you find that your baby's birth weight is at the upper or lower end of this range, don't panic. It doesn't mean there's anything wrong with your baby's birth weight. You should speak to your midwife if you are worried about the baby's weight.
Your healthcare providers will note down your baby's birth weight so that it can continue to be monitored when you're at home.
Your health visitor
A health visit may be scheduled when you return home after having a baby. Health visitors are registered nurses or midwives who specialise in seeing new parents.
A health visitor is there to help with many aspects, including your baby's health and yours too. Being a new parent can be a huge challenge, and they are there to advise you.
A health visitor can help you with the following and more.
Child's growth and developmental milestones
Baby's physical development
Sleeping advice for baby
Parenting support
Suggest local baby groups – find baby groups near you in our directory.
Emotional well-being support
Your health visitor is there to support you with everything you need. They will encourage you to speak up about things that are bothering you. They may offer advice or refer you to another medical professional for further support. Either way, getting help is the best thing to do, as it can help you to cope with the way you're feeling.
How many times will I see a health visitor?
The number of times you'll be visited depends on many factors. Having both parents present when they visit your home is a good idea.
One antenatal visit (usually early during the third trimester)
Within two weeks after the baby is born
Six to eight weeks after the baby is born
One year after the baby is born
Final review at 2 – 2 ½ years
Some families may have more visits to ensure that everything is on track. The health visitor will check your baby's developmental stages, weight and length. They can refer you for support if your baby is experiencing delayed development.
How often should you weigh your baby?
In the beginning, you may find yourself weighing your baby often. As we mentioned earlier, you can expect your baby to lose some weight in the beginning. This weight should have been re-gained within two weeks. Seek advice if it has not been re-gained.
After these first couple of weeks, you should weigh your baby:
Up to six months – once per month
Between 6 – 12 months – once every two months
Over one year – once every three months
This will help you to understand your baby's weight pattern so you can recognise any changes. Of course, ensure that your baby is eating as normal. You may want to do some research into changes in baby weight when they begin eating solids. Ensure that your child eats a healthy diet.
Baby weight
So, how much should your baby weigh at different points? You'll want to look into baby weight charts to work that out. Here are some rough guidelines for how most babies gain weight.
Remember that every baby is different and has different birth weights. As your baby grows, their weight should stay in line with this. Your baby's weight will likely be measured using a centile chart outlining the common pattern your baby may follow. Growth charts are only a guide for your child's growth.
If your baby doesn't follow the centile chart, it doesn't always mean there's a problem. It just means that your baby isn't conforming to the average weight at that stage. This could be due to growth spurts. It's a good idea to seek advice from a professional regarding this to help your baby maintain a healthy weight.
Premature babies (born before 37 weeks) may follow a slightly delayed weight pattern. The medical professionals will look into the baby's medical history and be able to give you advice after a premature birth.
Some babies are also born with very low birth weight. They may have different average baby weight gain charts to follow. Babies that are born prematurely may need to be cared for in the neonatal intensive care unit for a short while.
Baby weight chart
Always seek medical advice if you are worried your baby is gaining too much weight or not gaining enough. They will be able to advise you on the average weight of babies at different stages.
Newborn babies (birth weight)
Boys: 7.8lbs
Girls: 7.8lbs
1-month average weight
Boys: 9.7lbs
Girls: 9.2lbs
2 months
Boys: 11.5lbs
Girls: 10.5lbs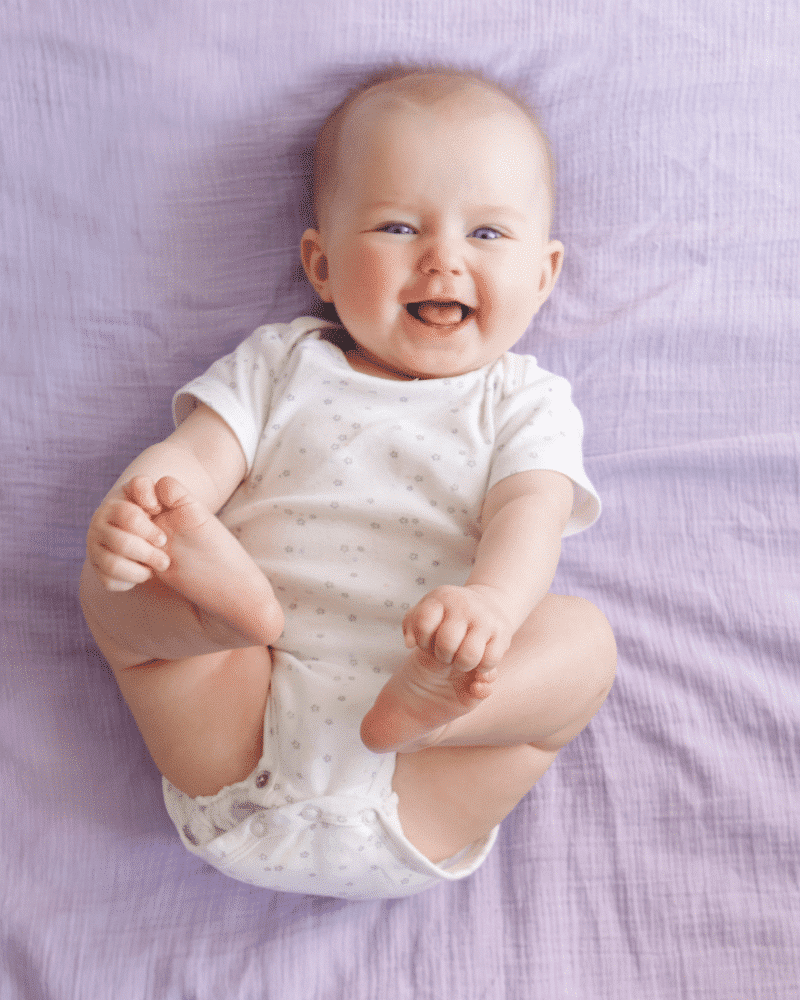 3 months
Boys: 13.2lbs
Girls: 12lbs
4 months
Boys: 14.8lbs
Girls: 13.7lbs
5 months
Boys: 16.3lbs
Girls: 14.7lbs
6 months average weight
Boys: 17.4lbs
Girls: 15.8lbs
7 months
Boys: 18.5lbs
Girls: 17lbs
8 months
Boys: 19.6lbs
Girls: 18lbs
9 months
Boys: 20.5lbs
Girls: 18.7lbs
10 months
Boys: 21.4lbs
Girls: 19.4lbs
11 months
Boys: 22lbs
Girls: 20.3lbs
12 months average weight
Boys: 22.7lbs
Girls: 21lbs
As you can see on this average baby weight guide, baby boys tend to weigh slightly more than baby girls do.
It's important to monitor your baby's growth and weight but not get too caught up in it. Your health visitor will also monitor the baby's weight and growth patterns. They will let you know if you need to do anything regarding weight gain. You should always seek professional advice if you are worried about your baby's weight or health.
We hope this article has been useful regarding the average baby weight. Don't forget to seek advice if you need it for yourself or your baby.
Hey there, I'm Abigail! 
I recently graduated with a degree in Marketing. I'm currently a freelance blogger and Marketing Assistant. I love learning new things and hope that you find my blogs useful and informative.
See you in the next article!
https://www.mybump2baby.com/wp-content/uploads/2023/07/baby-weight.png
630
1200
Abigail Sproston
https://www.mybump2baby.com/wp-content/uploads/2016/10/Logo-MyBump2Baby_transparent-bg-1-1.png
Abigail Sproston
2023-07-06 14:06:14
2023-07-28 16:41:09
Baby weight: How much should my baby weigh?