Balancing Your Child's Education With High Living Costs
If your family is currently feeling the financial strain caused by the rate of inflation, you are far from alone. Unfortunately, millions of households will find that cutbacks are necessary. However, sacrificing your child's education should never be an option.
Here are eight top tips to help you overcome the threat of the highest inflation rate in 40 years. In turn, your child's education should not be hindered in any shape or form.
1- Find Affordable School Supplies
Kids go through a mountain of school supplies over the course of an academic year. While you may be tempted to spend big on premium goods in a bid to keep up with the Joneses, it isn't necessary. Not when you consider the fact that most of the items are either used once or at risk of being broken or lost in daily activities.
Moreover, there are plenty of affordable solutions on the market. This guide to finding cheap stationery should provide great inspiration. From pens and paper to notebooks and folders, you can find an array of essentials for school work and homework alike. However, it is probably worth investing in a good backpack or satchel.
Aside from saving money, cheaper school essentials will remove the threat of your child getting upset if they lose something.
2- Choose the Right Home Learning Supplies
School learning is the foundation of your child's academic development. Nevertheless, home learning does have an important role to play. While homework set by the teachers is a good starting point, parents should look to add some ideas of their own. This can be used to focus on celebrating a child's strengths and working on improvement areas.
While the internet is filled with expensive online portals and classes, there are plenty of affordable solutions. Worksheets and other printables are a particularly great option. For starters, you can find an array of great content for a few dollars. Secondly, it is a great way to manage their screen time.
This is also a positive step towards managing your electricity bill. Right now, this is arguably the greatest incentive of all.
3- Utilize free resources
Cheap and affordable learning resources or equipment should serve you well. For the best results, though, you can also look to embrace a few free resources. Perhaps the most obvious choice is to join the local library. Whether it's renting out reading materials and textbooks for a teenager or storybooks for a youngster, free items always work well.
In addition to the library, you can often find free clubs and community classes for children. This could include artistic activities, storytelling, acting, drama performances, and more. Even when they are not directly linked to academic development, a host of valuable skills will be taught. It's free and fun – the perfect combination for success.
A little research by checking out local listings or contacting community halls can be key. It may help your family discover a new hobby that delivers years of happiness.
4- Find Discount Clothes
Clothing choices are vital for every schoolchild, especially when they are in their pre-teen and early teen years. If money is a little tight, you won't want to spend a fortune on school clothes. On the other hand, no parent wants their child to experience bullying or teasing as a result of the attire that they wear. Striking the right balance is vital.
The great news is that you have instant access to thousands of stores at your fingertips. In addition to finding outlets selling cheap clothes, you can look for online discount code finders. The promotions may save you 20%, or even more. This can make a huge difference to your expenses throughout the academic year without cramping their style.
If you live in a territory where school uniforms are compulsory, you can approach the parents of older kids or recent graduates. You may be able to buy items they no longer need.
5- Choose Field Trips Wisely
Field trips are the highlight of any child's academic year. After two years of very limited travel, all parents want their kids to gain the field trip experience. However, the trips can be very costly. For most families, it will now be necessary to pick and choose the adventures that offer value.
Local field trips like museum visits or camping can be great options as they are more affordable. A student exchange program may be another avenue to consider. While it may mean accepting a child into your home in return, it will save you a lot of money. Better still, kids who participate in this type of program often learn valuable life lessons.
You certainly don't have to let your child go on all of the most expensive trips. Learning that they can't have everything their own way is healthy, even at an early age.
6- Investigate Eligible Schemes
Is your teenager is approaching their college years? you may want to look at the prospect of scholarships and other schemes that can cover their tuition fees. Whether it removes their entire fee or secures a subsidized situation, it can have a huge influence on the family's short and long-term situation.
However, it's not only college students that can seek help. If your family needs support, it may be able to secure a free laptop through non-profit schemes. They are essential devices for navigating the landscape of modern education. Just make sure they are kept safe while online. You may be able to secure other grants and discounts.
The only way to gain the help you're entitled to is to pose the right questions. If you are unsure about what schemes may be available, speak to your child's school teachers.
7- Get Organized
You will inevitably face a long list of expenses throughout the academic year. From daily items like food and stationery to tickets for events or field trips, each item should be accounted for. Otherwise, you could encounter some very nasty shocks. Good organizational skills will help you rule out waste.
The best way to get organized is to start with a new diary just for school events. Write them down so that nothing comes as a shock. You can then write a list of the various items that your child will require. You can then tick them off as you go along. If possible, putting away a small sum of money for unexpected costs can be useful too. Not least on an emotional front.
If you are committed to avoiding potential embarrassment for your child, this will be a key factor.
8- Make Savings Elsewhere
As already mentioned, times are tough for a lot of families. As such, it is very likely that some sacrifices will need to be made. As a loving parent, you are used to putting your child's best interests first. Making sacrifices in other aspects of life will be worthwhile if it allows your son or daughter to have the upbringing they deserve.
Most families are guilty of wasting money on unused subscriptions or big entertainment packages. Addressing food waste is another move that can unlock huge savings. You can additionally look to sell products you no longer use. In many cases, this will generate a few thousand dollars, which can soften the blow of increased living costs.
Using price comparisons or coupons for daily purchases will also help your money last longer. Whether used to help fund your child's education or not, the benefits are great.
The Final Word
No child should be left with fears about their financial future. However, youngsters are very receptive to what their parents are going through. The harsh reality is that you cannot escape the fact that these are challenging times. With the eight great tips above at your disposal, though, there's no reason why you can't give your child the best start in life.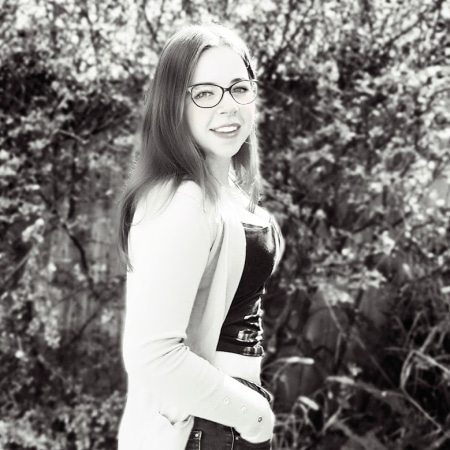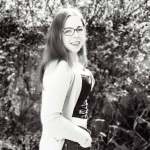 Louise McCamily serves as the Digital Marketing and Administrative Assistant at MyBump2Baby, where she has contributed to the creation and editing of more than 400 articles. She holds a prestigious Surfer SEO certification and a Foundation Degree in Software Engineering with distinction. Louise is passionate about delivering outstanding service to MyBump2Baby's expanding community of families
https://www.mybump2baby.com/wp-content/uploads/2022/09/Balancing-Your-Childs-Education-With-High-Living-Costs.png
630
1200
Louise McCamily
https://www.mybump2baby.com/wp-content/uploads/2016/10/Logo-MyBump2Baby_transparent-bg-1-1.png
Louise McCamily
2022-09-01 15:10:08
2023-03-30 16:59:30
Balancing Your Child's Education With High Living Costs