The Best Courses for Expectant Parents
Minefield, Insane, Crazy, Scary – these are just some of the words expectant parents use to describe this new chapter in their life.
Let's face it, from the moment we see two lines on that pregnancy stick, our world as we know it changes. We no longer just think about ourselves and at this point… AND.JUST.LIKE.THAT family life begins!!! Many parents admit "googling" literally everything when it comes to childbirth and keeping calm. And lets be honest the unknown is scary!! When you become pregnant it often feels like a royal invitation for everyone to share their 'not so' pleasant birth stories and it can make you panic and dread the birth months before it is due to happen, which is why we feel researching and then taking part in the best courses for expectant parents is hugely important to for mental health and mind.
Solving problems with The Best Expecting Parent Courses
Obviously, at MyBump2Baby we are all for solving problems and introducing you to unique brands that you may or may not have heard of and today we are really excited to share more information today about "The Little Birth Company" The Little Birth company offer a range of courses for expectant parents to prepare them for birth and help to increase relaxation levels. Their courses include Hypnobirthing, Pregnancy Relaxation and Positive Cesarean classes – What makes them even more impressive is that all of the classes are available UK wide and globally.
Did you know that After birth, 43% of mums change their job.
This fabulous brand also offer amazing instructor training programmes allowing you to teach courses globally too but we will tell you more about that later…..
Expectant Parent Courses and Workshops with The Little Birth Company

Hypnobirthing classes support parents however or where ever they plan on giving birth. It educates and empowers women so they can focus on a calm and positive birth experience. The tools and techniques used in hypnobirthing enable a woman and her birth partner to work together, to focus on staying relaxed and to release the fears they may have about birth.  Hypnobirthing isn't just about supporting women, it plays an essential role in educating birth partners who have such an important role to play in supporting the woman, and so importantly it recognises that a calm and gentle arrival into the world has huge benefits for the baby and the journey into parenthood. Hypnobirthing doesn't focus on or promise a 'perfect' birth instead it's focus is on a positive birth experience. The course can be taught in both groups or privately but the key focus is on the benefits of having a face to face course with an experienced and passionate instructor who will be able to tailor the course to you and offer ongoing support.
The Little Birth Company also offer's a 3hr Hypnobirthing Workshop for expectant parents, which is a great option for those who are further along in their pregnancy journey. Maybe you've only just heard of the company but your due date is next month, there's no need to panic because of the fantastic option of this workshop.
A lot of women fear birth and a caesarean birth for several reasons, but The Little Birth Company's Positive Caesarean workshop is a fantastic way to ensure that your experience is a positive one. The workshop is great because not only does it prepare you for the caesarean, it also prepares you for the recovery afterwards. Having a Caesarean doesn't mean you have no choices, the truth is you have lots and this workshop ensures you are prepared and encourages you to plan for a positive caesarean birth. This workshop typically lasts 3 hours.
You'll have many questions that you want answering before you bring your bundle of joy into the world, so the Pregnancy Relaxation course might be perfect for you. This 6 week course offers expectant mothers an opportunity to connect with other women and gain weekly support. This course focuses on a range of subjects including sleep, relaxation, fears, health, preparation for birth and oxytocin for birth.
Each of the courses are run by a group of highly trained instructors that specialise in each section, they are incredibly passionate about what they teach. All of the courses above can be found on The Little Birth Company's website, along with a vast range of dates that the courses are available on. There is a range of courses to suit individual needs.
The Little Birth Company also offers an amazing Instructor Training programme. This practical programme is taught across the UK in various locations – which can be viewed on their website. They are keen to grow their family of Hypnobirthing Instructors so they can continue to spread the word that birth can be a positive experience. The instructors come from a huge range of backgrounds, the only requirement to train with them is a desire and passion to support women and birth.  Again, we think it's great that they offer the courses regardless of where you are in your life. The training is just the beginning but Wendy & Melissa the Founders of The Little Birth Company are passionate about the support they offer to their instructors ongoing. Their service is supportive, comprehensive and engaging. Wendy & Melissa have over 30 years of experience in the birth world between them. Wendy as Midwife, Doula & Hypnobirthing Instructor, Melissa as a Hypnotherapist, Doula & Hypnobirthing Instructor.
As mentioned previously After birth, 43% of women change their job.
As an Instructor with The Little Birth Company you will become part of an inspiring community that will help you to build your own business and support you with the practicalities of being a business owner whilst working around your family.
The Little Birth Company are looking for individuals with a passion for birth, for supporting women and for learning a wonderful programme that empowers and supports women to have a positive birth… find out more here.
This stat makes the training programme a fantastic opportunity for women that are seeking a new role. They also have a Fast Track option available for women who have already completed the Hypnobirthing qualification elsewhere.
Here are some reviews on the fantastic brand and why they should be your first choice when it comes to Instructor Training.
"If you are a Hypnobirthing instructor, I can't recommend joining The Little Birth Company enough! The programme is logical, modern and really well structured, offering lots of flexibility to teach it your own way and accommodating to each couple's needs and offering the women and couples the information so they can make their very own decisions, no judging, no right or wrong way. Plus a huge amount of support and a true sense of community." – Nuria.
"I joined The Little Birth Company instructor training in May 2019 and it was the best decision I made. The ladies that I have met along the way are all so supportive and encouraging – exactly the sort of women you would love to have in your lives." – Hayley.
Based on The Little Birth Company's Facebook reviews, they've been awarded the MyBump2Baby recommended badge.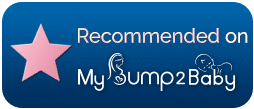 You can take a peek at their website here.
Follow Little Birth Company on;
Carla is the founder of MyBump2Baby. Carla has a huge passion for linking together small businesses and growing families. Carla's humorous, non-filtered honesty has won the hearts of thousands of parents throughout the UK.
She has previously written for the Metro and made appearances on BBC News, BBC 5 live, LBC etc. Carla is a finalist for Blogger of the Year award with Simply Ladies inc. Carla is also the host of the popular Fifty Shades of Motherhood podcast and The MyBump2Baby Expert podcast.
https://www.mybump2baby.com/wp-content/uploads/2020/02/The-Best-Courses-for-Expectant-parents.jpg
540
960
Carla Lett
https://www.mybump2baby.com/wp-content/uploads/2016/10/Logo-MyBump2Baby_transparent-bg-1-1.png
Carla Lett
2020-02-14 11:10:25
2022-02-17 14:11:12
The Best Courses for Expectant Parents