Best Self Care Boxes for Mums in 2021
Disclosure: this is a sponsored post which means we may have received commission for this post but all opinions are our own.
Self Care: "the practice of taking action to preserve or improve one's mental health"
2021 is already a year that we won't forget in a hurry, with having to stay home more than normal and the never ending homeschooling, it is important that us mums look after our own mental health.  Whether you are pregnant, a new mum or a seasoned pro, now more than ever it is paramount that we are looking after ourselves.
Here at MyBump2Baby we absolutely love nothing more than supporting small businesses, so with spa's closed, we are bringing you our Best Self Care Boxes for Mums, that can be delivered straight to your door!
We also have an article featuring products which pregnant women or mums use to make things a little bit easier.
Monthly subscription boxes for mums
Monthly subscription boxes are becoming increasingly popular and there is so much competition out there it is hard to find the best subscription boxes for mums.
Mums need to start putting themselves first
Reports have said that 78% of Mums have admitted that they put off their own health, to put their families needs before their own! It isn't common knowledge that us mums always put ourselves at the bottom of our priority list, and make up excuses such as too busy, too tired to look after ourselves, however it is so important that we stop thinking like this, and start putting ourself first.  We can't look after ourselves, and our families when we have completely burnt ourselves out.
As a mum when do you make time for you?
Do you have those friends that tell you they are having a pamper night, or having a glass of wine in a bubble bath, even reading a book in peace (in peace? what is that?!) and completely envy them?  Because I know I do! As a Mum of three all under the age of five, I am always constantly juggling something, and I always find myself wondering, when on earth do I get time to myself?
We all know that practicing self care is not just important for ourselves, but also for our kids!
When we practice self care as parent and feel better within ourselves, this shows in ourselves, and reflects on to our children.  We become happier and have more patience, something that especially in this hard time, our babies definitely need! But between the cooking, cleaning, homeschooling, snack making, working from home and all the other tasks us mums do, we are always asking ourselves "when will I ever find the time to practice self care?'. However, knowing that we need to practice self care and actually doing it are two completely different things, and in reality we all know that the struggle is real! But, we also know that once we have taken time out for ourselves, not only do we benefit from it, but our kids will benefit from it too.
Avoid Burnout by Indulging in Self Care
As a mum, it is so important that we don't let ourselves burn out.  With little people relying on us day in day out, we need to be both emotionally strong and physically strong. As much as our little humans like to believe that we are Wonder Woman, the truth is – we are not., and there is only so much that we can take before we completely run out of energy.  As the saying goes, you wouldn't let your phone battery drain, so don't let it happen to yourself! So without further ado, let us make this easier for you, and bring you the best self care boxes for us mums in 2021.
Our Me-Time Self Care Subscription box is designed to help you look and feel your best, our self-care packs are delivered to your door every month filled with a minimum of 5 beautiful items.  We ensure that all packs are worth more than what you initially paid and we do not include anything we wouldn't want to receive.
What you may find included: Skincare, Home Fragrance, Health & Wellbeing Products, Make-up etc. We always include a positive postcard in each pack which are perfect to either display in your home/office or send on to a loved one.
As a small business (a beauty salon currently closed due to Covid), we try to include as many other small businesses in our packs to introduce you to new and exciting brands you may not have used before.
Our Me-Time Self-care subscription is £15 per month. There are no additional costs as P&P is included and you can cancel your subscription at any time.
Instagram: www.instagram.com/lavella_beauty
Facebook: www.facebook.com/lavellabeauty
Website: www.lavellabeauty.co.uk
At Peaces Of Mine we create beautiful self-care boxes to help people look after their wellbeing, find some peace in our busy world and live a mindful, sustainable lifestyle. Our boxes are filled with carefully handpicked products made with love by small UK businesses, such as gorgeous candles, luxurious skincare products and delicious treats, for a calm mind, body and home. Each item is thoughtfully chosen to aid different aspects of wellbeing and inspire peaceful self-care experiences. As well as being vegan, cruelty-free and natural, the products we source are also eco-friendly from their ingredients to the way they're packaged. We believe being kind to ourselves and our planet come hand in hand.
Gorgeous, planet-friendly packaging that makes the unboxing experience a true joy is also something we are passionate about. We offer a collection of boxes which make the perfect self-love treat for yourself or thoughtful gift for a loved one. Creating boxes which we know will be a pleasure to give and a pleasure to receive, sure to bring a smile to the recipient's face, is really important to us. There's something special about giving the gift of self-care and we hope that our boxes provide wonderful gifting experiences.
Emily Sherratt, the founder, launched Peaces Of Mine in June 2020 during the first UK lockdown of the Coronavirus pandemic. At this time, the importance of self-care, slowing down and looking after our wellbeing seemed to become more apparent than ever before. It felt like the world paused and we took time to reflect and think about what is truly important. As people became more aware of the importance of taking care of ourselves, Emily found the perfect opportunity to create a business which would help people to practise self-care and make it a priority in their everyday life, while looking after our precious planet. Living in a fast-paced, digitally-driven world, it can be too easy for self-care to be overlooked. With the demands of daily life and busy schedules it can be too easy to put ourselves last, but we believe self-care is a priority, not a luxury.
Our boxes are aimed at guiding you to find your calm, bringing you joy and helping you to maintain balance in your mind, body and lifestyle. Prioritising taking care of our mental and physical wellbeing creates a foundation for a positive, fulfilling life, which we all deserve. We want you to treat yourselves with the same love and kindness you show to the people you love.
The Glow Mama Box is a monthly self care subscription box for mums of all ages and stages, carefully designed with mamas in mind. Each month, you will receive 5-6 luxury self care products from local brands and businesses across the UK.
Every product is handpicked, tried and tested by mamas to provide the ultimate self-care experience, whether you have 5 minutes or 50! We LOVE to support small businesses like ourselves, so expect to find some hidden gems alongside the bigger brands you know and love.
Our aim is to support mamas in which ever way we can. We proudly 50p from every Glow Mama Box to The PANDAS Foundation – a charity that supports mums and families coping peri-natal mental illness.
Instagram: www.instagram.com/glowmamabox
Facebook: www.facebook.com/glowmamabox
I'm Hayley, The Womb Wise Woman.  I'm the creator of Period Pamper Boxes and Luna Rose Botanicals Menstrual Skincare, a Natural Health Practitioner and Coach. I specialise in menstruation and period problems. It is my philosophy that when we practice regular self-care and we love and nurture our body, we can reduce stress, have harmonious hormone balance, reduce period pain and generally have a happier life! 
It is my passion to support girls, women and menstruators so that they feel empowered to understand their body and the things that affect it and for them to realise that it isn't all about biology. Our cycle is a powerful process and once you step into that flow, you can connect with all the wisdom and power of your body and Mother Nature.
I realised that there wasn't a period subscription box in the UK that focuses purely on period pampering and self-care. I also noticed that many of the period boxes out there tend to include highly processed, refined sugar laden products as well as those containing synthetic chemicals and endocrine disruptors. The very things that can actually contribute to period problems! I therefore created these beautifully curated pamper boxes, full of gorgeous surprises and pampering products for your period that are natural, nutritious and deliciously indulgent!  Bringing a little love and luxury to Aunt Flo's visit. 
Receive a gorgeous selection of pampering treats to support you on your period and for the month ahead, something to look forward to each month! Includes Aromatherapy, Menstrual Cycle Skincare, Affirmation Cards, Crystals, Candles, Heat Pad, Chocolate, Heated Eye Masks, Bath Salts Herbal Remedies.
Box of Calm started with founder Lucy who had the idea of sharing her calming ideas with others. Struggling with her own personal mental health battles, she realised how much the feeling of calm can boost your mood and improve your mental health.  Box of Calm began with the idea to help others find peace and wellbeing in the chaos of today. Box of Calm was born, and they offer beautifully packaged monthly subscription boxes, aimed to help those in need of calm, and relaxation.
Mental health support is at the heart of everything Box of Calm does. It has become one of the most under-diagnosed areas of healthcare in the UK today. At least 1 in 6 adults experience mental health issues, and with Box of Calm we aim to help the journey of calming the mind naturally. Finding time for yourself first is the best route to ensuring your mental health is looked after. Self-care for your mind is just as important as every other aspect of your health.
Box of Calm choose to work with small, independent brands, to help showcase and shout about all of the wonderful work from our local businesses'. All aspects of the box are friendly to the planet too, choosing only products that are good for us and the environment. All packaging is recyclable, and all products are environmentally friendly where possible.
Our monthly boxes provide our subscribers with an experience of calm directly to your door, based on monthly themes to encourage calm with creative, relaxing and mindful activities. The purpose behind a Box of Calm subscription is to allow you to find some time to be calm and focus on yourself, at least once a month. The products included will encourage you to do just this. Each box will contain 3-5 calm products, alongside a topic to help you look after your mental health. Ranging themes such as meditation, gratitude, sleep and creativity; each month will be based on one mood boosting, calming activity to help you focus your mind.
The home of hand poured, 100% soya wax melts, bath bombs and more!
Carefully and lovingly hand crafted in Essex. Our melts are STRONG and LONG LASTING!
Plan a relaxing pamper night at home with this box full of goodies, including a mini burner, tea light candles, wax melt wham bar (85g) face mask, hand cream, organic herbal tea, hot chocolate, lip balm and some Himalayan bath salts! £25 (contents may vary slightly)
These pamper boxes full of goodies make the perfect gift for birthdays, or just to let those you love know you are thinking of them – or even just as a treat for yourself!
Add one of our personalised gift messages to make them extra special!
After the year you've had, you deserve a treat and a romance boost – and we've got the perfect answer right here. OhVenus's steamy pleasure packages are fantastic for sexy time alone or with a partner. They'll spice up every solo evening or romantic night in, packed with sex toys, pampering treats, and unique art. You can subscribe to get one every two months or buy the single fox for an intoxicating one-time experience. And they'll make the best gifts for your best friend or sister, too!
The company's all about doing good, and we're not just talking unbelievable climax. They source products from small businesses and artists, creating hand-picked collections to make you smile. And 10% of their profits go to the School of Sexuality Education, providing inclusive and open sex education to teens all over the UK.
"The Sexiest thing I've ever received in the post! OhVenus curates beautifully sexy boxes of fun that include empowering items as well as top quality toys. Their boxes are thoughtfully put together with real care and attention to detail."
"Really cool sexy goodies! Was really impressed with a packaging and quality. Can't wait to get another box."
"Worth every cent! This box came so fast, was beautifully packaged, and was just incredible. Worth every cent and makes me feel so good (in all the ways). Can't wait to get another one. Highly recommend."
Gifty creates epic gifts with a personal touch. Our luxury alcohol and cocktail  gifts are all designed with the perfect evening in, in mind. All our gifts include free next day delivery, arrive beautifully wrapped for your occation with a personal note.
Our beautiful gift collection gives you everything you need the for the perfect at home experience – because if this year has taught us anything, it's that we need to make a little time for ourselves.
We believe the secret to an epic gift are the stories they tell and the experiences they bring.
Here's how Gifty does it:
Set the ambience – We know it's not going to be the same vibe as that cute French Restaurant you've always wanted to go to (yeah, we watched Emily in Paris too), but wherever you are, try and create a little oasis for the night. We recommend our beautiful Demi Whip Candles, not only will they create some chic mood lighting, but their incredible Coco Oud scent will transform the vibe.
Drink – We love cocktails, we really do, but we get that not all of you share our lust! For the cocktail enthusiast we recommend our Into the Wild with everything you need to create the perfect boozy hot chocolate.  If you want something ready to go, the Myatt's Fields Cocktails Box Set is the one for you – Espresso, Old Fashioned, Manhattan and more, this set has it all.
Food – No-one wants to spend the entire evening in the kitchen, so we recommend cooking something that you can easily prepare in advance! If you want to keep pudding simple, we recommend our Love Cocoa Raspberry and Champagne Truffles… you won't regret it, we're obsessed!
Self-Care – Mothers day is the perfect excuse to take a little time out to chill and relax. Our Made by Coopers Relaxing Face & Body Oil does it all, this nourishing anti-ageing oil is perfect for a facial, apply in your usual routine for an added boost. Lavender, Frankincense & Ylang-ylang make this body oil the perfect addition after a bath, or better yet for a massage.
If you're looking for something that has it all, we recommend our 'Ultimate Indulgence' Gifty! The ultimate way to show your love for that special someone whether it's a partner who needs pampering or a friend who deserves some spoiling.
Enjoy our luxurious chocolate truffles (fresh cream ganache, delicately infused with Champagne and a smooth raspberry puree) alongside our relaxing lavender-infused body oil to nourish and soften your skin. Naturally, you'll want a glass of bubbles or two.
Our mini dried flower bouquet will make you (or your lucky Valentine) feel extra special long after the day has passed. Ultimate Indulgence features the finest products, all from UK suppliers, so you'll be supporting local businesses too!
Enjoy our luxurious chocolate truffles (fresh cream ganache, delicately infused with Champagne and a smooth raspberry puree) alongside our relaxing lavender-infused body oil to nourish and soften your skin. Naturally, you'll want a glass of bubbles or two.
Our mini dried flower bouquet will make you feel extra special long after the day has passed. Arrives all wrapped up with a personalised card of your choice.
Website: http://personalgifty.com/
Facebook: https://www.facebook.com/Personalgifty/
Instagram: https://www.instagram.com/personalgifty/
Being a Mum is tiring enough, but being a Mum during a global pandemic is even tougher! With this amazing list of self care boxes, the possibilities are endless, and with spa's closed these these gift boxes are super handy for us to spoil ourselves!
Anything we have shared in this article has been with the help of the businesses that have taken part, we cannot be held responsible for any issues between our readers and the sellers.
We spoke to a couple of other mybump2baby mums about why they love subscription boxes and here is what they had to say
"It saves me money and makes sure that I take time for me"
"I absolutely love every box I get from my chosen subscription box company, the first box came and you could not beat my excitement. I am still the same now because every box is different and when they come I still get that same excited feeling wondering what is going to be inside. At first I wasn't sure i wanted to start a subscription box as I didn't think I could afford it but actually it saves me money, I have tracked my spending habits for three months now and because I choose my self care subcription boxes as my one treat to myself each month for being a good mummy to my kids, I don't end up picking anything else. The good thing about the box is that it also means that I take time for me. There is something for everyone when it comes to subscription boxes and I think that every mum should give them a try."
"It is my time to relax, unwind and treat myself, it has saved my sanity this lockdown"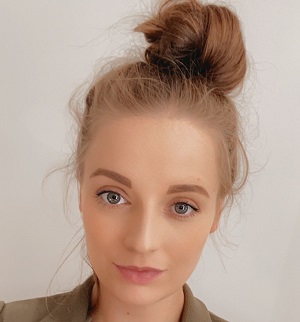 Lauren Back is a mum of 3 & has a huge passion supporting small businesses and growing families in Newcastle Upon Tyne and throughout the UK.
https://www.mybump2baby.com/wp-content/uploads/2021/02/Screenshot-2021-02-14-at-12.11.17.png
702
1262
Lauren Back
https://www.mybump2baby.com/wp-content/uploads/2016/10/Logo-MyBump2Baby_transparent-bg-1-1.png
Lauren Back
2021-02-22 19:15:11
2022-02-21 16:11:01
Best Self Care Boxes for Mums in 2021