Perhaps you are jetting off abroad or maybe you are staying in the UK, wherever you are this Summer, it is important to remember to use sun cream on your little one's skin whatever the weather. You would be surprised how strong the sun can be even on the gloomiest days. Did you know?  up to 80 percent of UV rays can pass through clouds. With a wide variety of sun creams out there it is often difficult to know which are the best baby sun creams for babies and toddlers?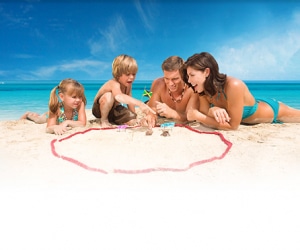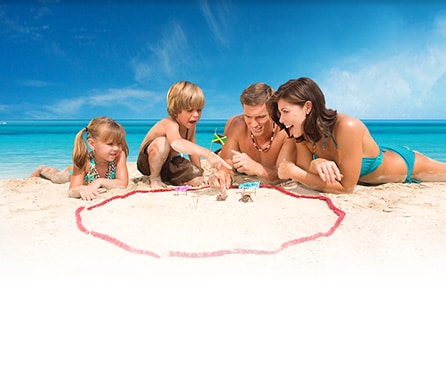 How often should you reapply sunscreen to a child?
Apply sunscreen about 30 minutes before you and your toddler go outside – in the summer months we would suggest putting it on each morning. Reapply every two hours and more often if your little one is playing in water.  Regardless of whether the sun cream states it is water resistant or not, we would still suggest you reapply more regularly.
We decided to ask some parents who follow our page to vote for their favourite sun creams;
Please note there are some affiliate links within the article and we may earn a small commission from any purchases
Top 5 Sun creams for Babies and Toddlers

£22.99
Childs Farm new formulation 50+SPF suncream for very high protection, is water resistant and protects young and sensitive skin from UVA and UVB rays, whilst keeping skin moisturised and hydrated. So you can relax while your children enjoy the sun safely. Suitable for babies and upwards. Dermatologist and paediatrician approved as suitable for sensitive skin and safe for people who may be prone to eczema.
MyBump2Baby mum says;
Sophie "We have used child's farm on my daughter since she day dot, she has eczema and a friend recommended it to me. We wouldn't use anything else"
Buy the sun cream here
Garnier Ambre Solaire Sensitive Anti-Sand Kids Sun Cream Spray SPF50
This clever sand resistant formula is non-sticky and easily absorbed to avoid that sticky feeling. It's water resistant and has a high SPF factor. It's also a great choice for fussy babies, as it's quick and easy to apply with the continuous, any angle spray. It's also a good one for school-aged children to apply to themselves thanks to the mist spray application.
MyBump2Baby mum's say
Sarah "We fell in love with this sun cream years ago, we love the fact is it none sticky which is great for my toddler and 6 year old sun as they love going to the beach"
Buy the sun cream here
Riemann P20 SPF 30 Children Sun Cream Spray
A once-a-day sunscreen, P20 has a five star UVA protection and factor 30 SPF. It's a good choice for school-aged children, or little ones who hate having sunscreen put on and its water resistant and quick drying. It's got more of an oily texture than most of the creams on this list, and it's very quick and easy to apply with the spray action.
Stacey "My little ones hate putting sun cream on which is why I chose this one, just be careful putting your little ones in white clothes afterwards"
Buy the sun cream here
Green People Organic Children Sun Cream Lotion SPF30
This sunscreen from Green People is a natural sun lotion suitable for children with sensitive skin, or those prone to prickly heat. Offering 97% UVB protection (the rays that cause burning) and high protection against UVA and UVB rays. It's made from 78% organic ingredients including Aloe Vera, beeswax and avocado, sunflower and olive oil and it's gentle on eczema and psoriasis. It's thicker than some others, but it rubs in well.
Martha "my little one is prone to prickly heat which is why we have always used this, my friend also uses this one on her little one that suffers with psoriasis"
Buy the sun cream here
UltraSun SPF50 Extreme Children's Sun Lotion Once a Day
£21.99
Another one-a-day sunscreen, UltraSun's Extreme lotion only requires one application in the morning, although reapplication is recommended for complete protection. A good option for tots who hate having sunscreen applied, it's got a thick consistency and an easy to use pump dispenser. It can take a while to rub into the skin, but it's worth it for the long protection.
Fiona "We first used this last year, I really love it"
Buy the sun cream here
Tips for protecting Babies and toddlers from the sun
If you are planning to be outside a lot with your little one, protect them from the sun by following the steps below:
Stay inside during peak sun hours, from 10 a.m. to 4 p.m., as much as you can.
Look for  shaded areas where possible, or break up your sun exposure with time out in the shade here and there. Use sun umbrellas where possible.
Remember to put sunscreen on underneath your toddler's clothes, light-colored clothing and loosely woven fabrics allow the most UV rays through.
Choose sun-protective clothing that has SPF built right into the fabric where you can.
Put on a sun hat or cap with a forward-facing brim that shields the face from the sun.
Have your child wear toddler-sized sunglasses with at least 99 percent UV protection.
If you're pushing your toddler in a stroller, use the stroller's shade or a parasol that you can attach to the side rather than tossing a blanket or other heavy covering over it, which could make your child too hot. You could even look at a liner for the pram to help keep them cool, use a Nowa baby liner.
Carla is the founder of MyBump2Baby. Carla has a huge passion for linking together small businesses and growing families. Carla's humorous, non-filtered honesty has won the hearts of thousands of parents throughout the UK.
She has previously written for the Metro and made appearances on BBC News, BBC 5 live, LBC etc. Carla is a finalist for Blogger of the Year award with Simply Ladies inc. Carla is also the host of the popular Fifty Shades of Motherhood podcast and The MyBump2Baby Expert podcast.
https://www.mybump2baby.com/wp-content/uploads/2019/07/what-are-the-best-suncreams-for-babies-and-toddlers-2.jpg
250
250
Carla Lett
https://www.mybump2baby.com/wp-content/uploads/2016/10/Logo-MyBump2Baby_transparent-bg-1-1.png
Carla Lett
2019-07-09 07:49:33
2019-07-10 06:10:26
What are the Best Baby Sun Creams for Babies and Toddlers?