Social media platforms are the perfect great way to get noticed. Not only that, but the right social media content can bring you leads and can build trust with potential clients.
You may hear gurus talking about a "social media engagement strategy" and you might be wondering if you are missing a trick.
"Have an online presence, make sure your business profile is perfect, post on all of the different platforms, create facebook groups, video content, post regularly, post relevant posts only, post relevant images, post relevant hashtags, cross-promote, schedule posts in advance.. and the list goes on." Even just typing that was tiring and off putting.

Boosting engagement on social media can seem really tricky and unachievable, but it really doesn't have to be.
Do you feel like nobody is seeing your social media posts?
So, you occasionally get the odd notification and upon opening it your heart races… only to find it is a like from your auntie Jan in Australia followed by the odd "you go girl!" comment from one of your friends on a Saturday night…but other than that no one else seems to be around.
Your social media posts feel like a tumbleweed blowing into the wind. You begin to feel like having a social media platform is a waste of time. I GET IT!!!
Hours of scheduling resulting in not even one lead is disheartening, BUT, today, it all changes… Today is the day you start to increase brand awareness and increase your social engagement, ultimately generating more leads and enquiries too.
How I Grabbed my Audience's Attention from Day 1 of Business
My business growth initially in 2016 was thanks to social media and interacting with potential customers, sure I had the MyBump2Baby website but search engine optimation can take a little while to work especially as a new business, I was on maternity leave so didn't have time to mess around.
I knew I couldn't rely on my website alone to drive enough clients and generate an income right away, so I used social media platforms, including Instagram stories, to show my face behind the brand.
I showed the good, the bad and the ugly side of parenting through my popular mummy blogs and this brought hundreds then thousands of visitors to our website, they read my blogs and used our pregnancy – pre-school directory to find local groups, classes and lessons.

3 Simple Tips to Boost Social Media Engagement rate RIGHT NOW!!
What if I told you, you can connect with your audience on a deeper level by making 3 small changes? Now, I don't want to overcomplicate things for you, so,  let's start with 3 simple changes you can make to increase engagement.
Tip 1. Create Engaging Content Aimed at your Target Audience
First of all, you need to know who your target audience are; if you are unsure who your ideal client is we do have training on Finding your Niche in business.
This is hugely important because you need to know who you are talking to through your posts; gaining a deeper understanding will help massively with increased engagement on your Facebook page, Instagram and Twitter chats too.
Once you know your ideal client, you can create visuals and engaging graphics, with the help of Canva. Yes, it will take a few hours if you are creating images in bulk, but, it is definitely worth doing.
It is recommended that a minimum of 1-3 engagement post per week. Ideally more, if you can.
Graphics, such as questions, this or that fun posts and even name lists are a great way to encourage people to tag friends and interact on your social channels.
If your ideal client is parents and you are struggling for time, you can use our 58 Engaging Social posts. All you would need to do is change the preset colours to your brand's colours and add your logo. The good news is that they can easily be edited too,  so once you have these, you shouldn't need more for a while. You can grab our Social media graphics that will boost engagement list.
Tip 2 – Social media ENGAGEMENT means engaging!!
You go to all the effort of creating engaging content for your social media followers, and then you do the "post and run". This is a big NO-NO if you are looking to build relationships with your clients. Replying to comments shows that you are engaged and your followers matter to you. It also helps build relationships.
Don't post just before the school run or before you are making dinner, make sure your future posts go on social media at a time when you can stay online for at least 15 minutes after the post for engagement time. You will see a huge difference in engagement and followers when done consistently.
Tip 3 – Posting Content Regularly means More Engagement
It is no surprise that the more active you are on your social media stories, the more it will increase your engagement rate. As mentioned earlier I grew my wider audience through my Instagram stories and Facebook stories. People engage with people, and people buy from people, so post frequently if you can, especially on your stories.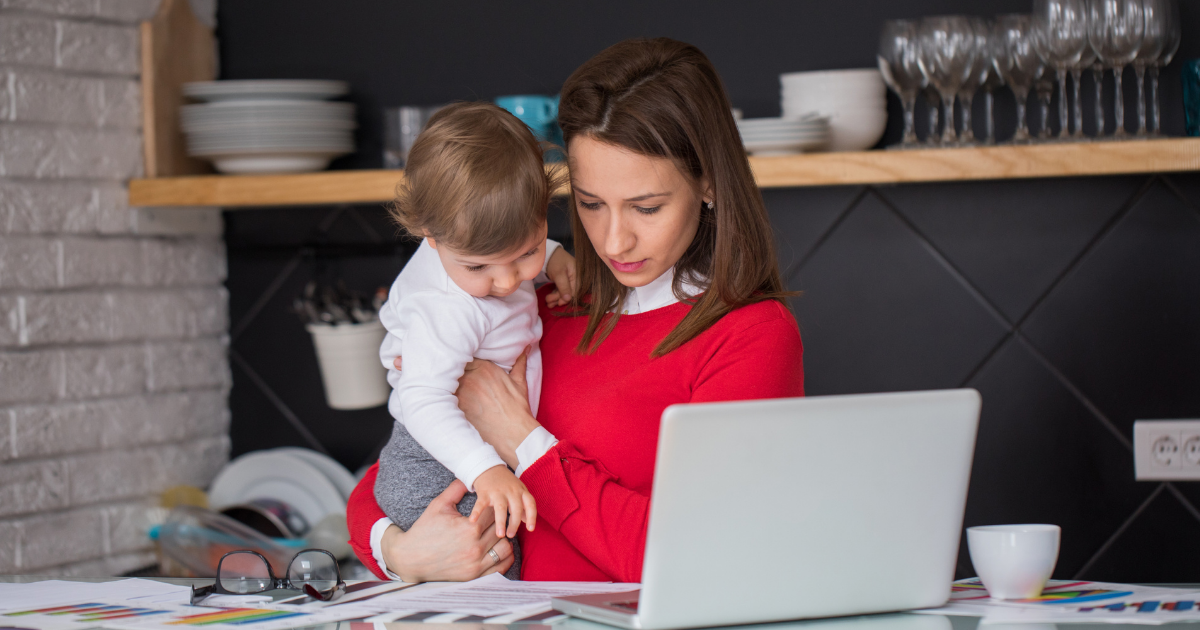 Using your stories is a great way for people to keep up to date with you and what you're up to each day. You can also show behind the scenes so that people can get an idea of what goes on in your working life, and get to know you. I have done this with my Instagram for years and I have created some incredible friendships and business connections through this.
If you would like to work with me with online business coaching or through my bespoke e courses and training get in touch and start working towards your next income goal. contact me.

Carla is the founder of MyBump2Baby. Carla has a huge passion for linking together small businesses and growing families. Carla's humorous, non-filtered honesty has won the hearts of thousands of parents throughout the UK.
She has previously written for the Metro and made appearances on BBC News, BBC 5 live, LBC etc. Carla is a finalist for Blogger of the Year award with Simply Ladies inc. Carla is also the host of the popular Fifty Shades of Motherhood podcast and The MyBump2Baby Expert podcast.
https://www.mybump2baby.com/wp-content/uploads/2021/11/boost-engagement-on-social-media-pic.jpg
630
1200
Carla Lett
https://www.mybump2baby.com/wp-content/uploads/2016/10/Logo-MyBump2Baby_transparent-bg-1-1.png
Carla Lett
2021-11-18 11:22:06
2022-01-07 16:15:18
3 Simple Tips to Boost Engagement on Social Media