Disclosure: This article may contain affiliate links, this means at no cost to you, we may earn a small commission if you purchase a product through them.
What does brown discharge at pregnancy week 7 mean?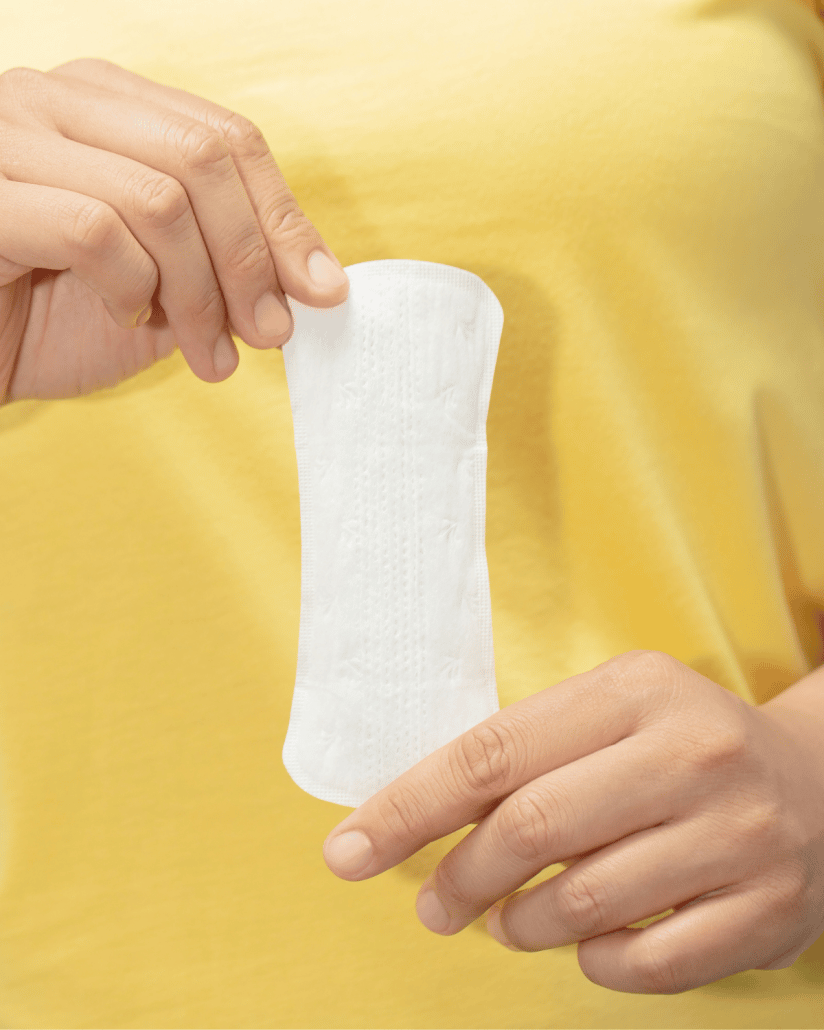 Brown discharge typically means that there is blood within your discharge. Brown blood is old blood that has been in the uterus for a while.
Is it normal?
Studies show that bleeding is not an uncommon occurance during early pregnancy, or more specifically, the first trimester. Brown discharge during pregnancy can be normal.
There are a range of reasons why you may experience brown discharge during early pregnancy. These reasons are listed below.
What can cause brown discharge ?
Hormonal Changes
During pregnancy, your body goes through many changes, including changes in hormone levels.
This increase in pregnancy hormones can cause an increased amount of blood flow to the cervix, which can make some women's cervixes very sensitive. The cervix can become irritated by sexual intercourse or even a pelvic exam, which can lead to brown discharge.
Early Miscarriage
Early miscarriages can be responsible for dark brown discharge. This brown discharge is described as coffee grounds.
Early miscarriages are also responsible for bright red bleeding, spotting and clots.
If you experience heavy vaginal bleeding during pregnancy, or if you think you are experiencing miscarriage bleeding, you should consult your doctor.
Miscarriages occur more commonly during the first trimester, but can happen at any point of pregnancy.
Threatened Miscarriage
A threatened miscarriage is where there is vaginal bleeding during pregnancy.
There is an 83% chance of your pregnancy continuing- and you birthing a healthy baby- after a threatened miscarriage.
Threatened miscarriages can also cause brown vaginal discharge.
Ectopic Pregnancy
Whilst ectopic pregnancies are uncommon, they can be a cause for brown discharge or vaginal bleeding.
An ectopic pregnancy is when a fertilised egg becomes implanted outside of the womb- most commonly within the fallopian tubes- the tubes connecting the ovaries to the uterus.
Ectopic pregnancies are medical emergencies that require immediate medical action.
The first signs of an ectopic pregnancy are light vaginal bleeding and pelvic pain. If blood is leaking from the fallopian tube, you may feel shoulder pain or the need to have a bowel movement.
Implantation Bleeding
Implantation and implantation bleeding typically occurs between 6 and 12 days after you ovulate, or at between 6 and 12 DPO.
Implantation is when the fertilised egg implants onto the uterine wall.
Implantation can cause light brown discharge, light spotting and mild cramping.
When should I consult my doctor?
You should consult your doctor if you feel concerned or worried about any pregnancy symptoms you experience during your pregnancy.
If you experience heavy or bright red bleeding- especially if it is accompanied by abdominal cramping- you should consult your doctor immediately.
Hi, I'm Louise- mum of one to a little boy called Mason.
I am the Digital Marketing and Admin Assistant for MyBump2Baby.
I enjoy working to provide excellent service to MyBump2Baby's growing families.
Nice to meet you!
https://www.mybump2baby.com/wp-content/uploads/2021/09/Brown-Discharge-at-7-Weeks-Pregnant.png
630
1200
Louise McCamily
https://www.mybump2baby.com/wp-content/uploads/2016/10/Logo-MyBump2Baby_transparent-bg-1-1.png
Louise McCamily
2021-09-16 15:07:27
2022-06-20 14:56:58
Brown Discharge at 7 Weeks Pregnant