What is a c-section pooch?
Congratulations on the birth of your baby. If you've had a c-section, you'll need to take some time to recover. In this article, we're telling you what a c-section pooch is and what causes it.
This article includes:
What is a c-section pooch?
What causes a c-section pooch?
Does a c-section pooch go away?
How to get rid of a c-section pooch
C-section pooch removal
Tips for caring for c-section scars
A c-section, or cesarean section, is major surgery. This means that it's very important that you take time to rest and recover. Before leaving the hospital, you'll be given information on how to care for your scar. A professional should also advise you on the activities you should and shouldn't complete.
It's very important that you listen to the advice of your doctor. This can help to reduce the risk of your scar not healing correctly post-pregnancy.
Many women have c-sections. For some, the idea can come as quite a shock, you should take time to appreciate what you've been through. Your body has worked so hard during pregnancy to help your baby grow.
When you have a baby, there's often a lot going on. This means it's rare that new mums take time out to think about what they've been through. Pregnancy and postpartum bring many hormonal changes in the body. This can sometimes cause a hormone imbalance. Many women find postpartum essential oils help them to feel more relaxed.
What is a c-section pooch?
Regardless of how you deliver your baby, you should be proud of yourself and appreciate what you've been through. Having a c-section means you may need to wait a little longer before you try to get back to your pre-pregnancy weight.
A c-section pooch refers to a section of loose skin that forms by your scar after a c-section. The pooch comprises excess fat, excess skin, and scar tissue from the surgery.
Some may refer to the c-section pouch as loose skin, a c-section shelf, a hanging belly or a postpartum pouch. Whatever you call it, it can be a shock to those who previously had a flat stomach and toned abdominal muscles.
Although many women notice the pooch and start worrying, it's important to know that it's normal. Many women experience the c-section pooch. For some women, it's not something to worry about, but for others, it can cause upset.
As we said earlier, it's very important to take your time after a c-section. Your body has been through a lot, and we're sure you've got your hands full with a little one!
What causes a c-section pooch?
Around 1 in 4 women have a c-section delivery. Healthcare professionals will suggest the best ways to deliver your baby safely during labour. In some cases, a c-section will be the safest option.
A c-section involves a 10cm cut being made across the lower abdomen. The cuts are usually made horizontally just below the bikini line but can sometimes be vertically cut.
This cut is through the skin, fat and around muscles to reach the baby. After the baby has been delivered, a surgeon will carefully stitch the area back up.
You'll be taught how to care for your scar correctly. You'll also be told the signs of infection to look out for. It can be helpful to have a loved one check the c-section scar area regularly for these signs. It may be too difficult for you to check alone.
Does a c-section pooch go away?
Your c-section pooch is nothing to worry about or feel conscious about. Many women also have a pooch. For some women, the pooch will gradually become less noticeable. However, some women may find that the pooch never disappears.
You could try a few things to reduce the appearance of your c-section pooch. Some of these are non-surgical treatments, but others may opt for a tummy tuck.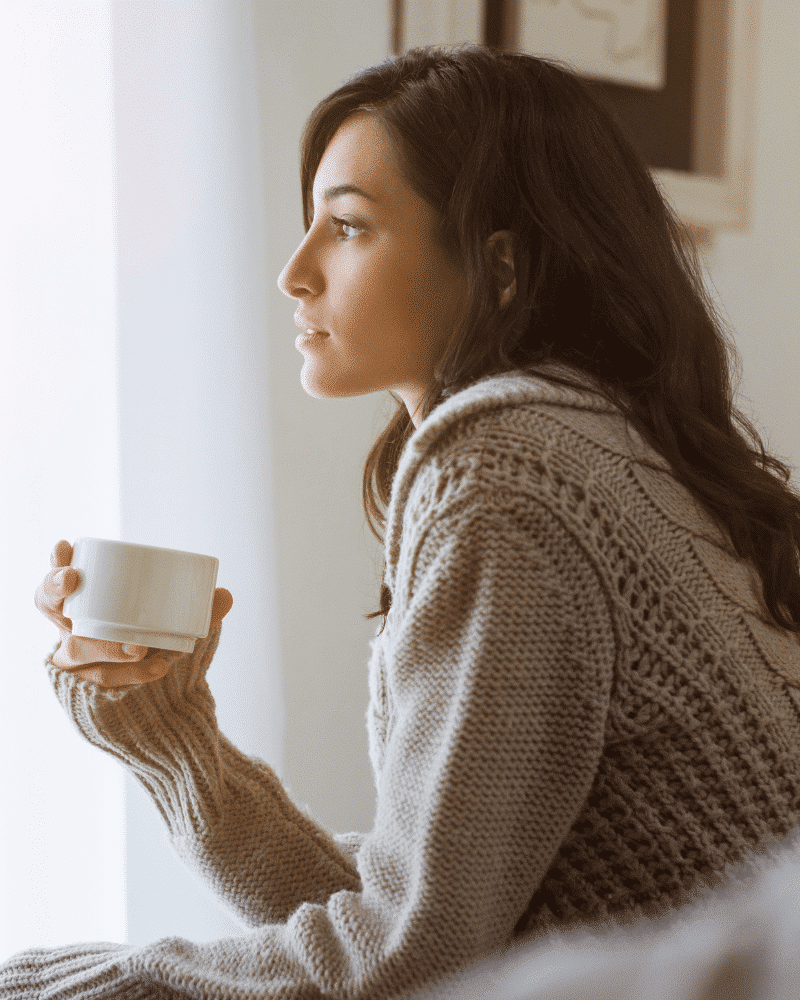 How to get rid of a c-section pooch
Healthy diet
Eating a healthy diet is important all of the time, but even more so when you are trying to recover. A healthy diet means eating a range of food groups. This doesn't mean you need to cut out everything, it just means you need to consider portions and eat things in moderation.
Exercise
After a c-section, you'll need to wait a while before you do any exercise. You should avoid lifting anything that's heavier than your baby. This is because it can cause issues with your c-section scar or even hurt you.
After a while, you may be advised that you can start going for gentle walks. These should be on a flat surface and not too long initially. Over time, you can build yourself up to doing a more significant exercise routine.
You should always wait to speak to your doctor before starting a new exercise program. Your doctor will be monitoring your postpartum recovery closely and therefore know when it's safe to do activities again. A doctor may suggest some very gentle core exercises over time.
Belly wrap
Some women use a postpartum belly wrap to improve their posture after giving birth. These wraps can also help to tighten core muscles. You should always wear the belly wrap safely and ensure that you follow guidance after a c-section. You'll have to wait a while longer before you can wear the belt compared to vaginal delivery.
It's up to you how long you wear the belt after birth. However, it can be more beneficial at certain points of the recovery process. You should only wear the belt when it's safe to do so and should not wear it for too long at one time. Find out when it's too late to wear a postpartum belly wrap.
Surgery
Some women opt to have surgery in order to remove their c-section pooch. The surgery is known as a 'tummy tuck'. Some would prefer not to have surgery and therefore have treatments like injections. However, many find these treatments ineffective as they only work on the top layer of the extra skin. They don't reach far enough down to reach the pooch build-up.
C-section pooch removal
A tummy tuck or abdominoplasty is often used by women who have excess skin due to pregnancy and labour. This surgical procedure is considered cosmetic, so it must be paid for in full by the patient.
You can expect to pay around £5,000 for a tummy tuck in the UK. You will also be unable to complete certain activities for a while. A surgeon will advise you on the most appropriate surgery for you. Some may suggest a mini tummy tuck, while others may recommend a full tummy tuck across the abdominal skin. A tummy tuck involves a surgeon making an incision to remove loose skin and excess fat from the body.
Tummy tuck recovery is similar to a c-section. You'll need to take time off work and reduce activities after plastic surgery. A doctor will ensure that you are aware of all of this information before plastic surgery. You will need to ensure that you are only selecting from reputable surgeons for the tummy tuck.
Tips for caring for c-section scars
Caring for your c-section scar may feel a little scary at first, but it does get easier. Here are some tips for caring for the scar.
Wear loose clothing around the c-section scar
Follow all advice
Bathe the c-section scar carefully
Have someone check the scar's appearance regularly
Take it easy
Eat a balanced diet
If there's ever been a time to take family and friends up on offering to help, now's the time. Whether they're happy to clean the house or cook a tasty meal, it's a good idea to let people help.
We hope this blog has been useful regarding a c-section pooch. With a great diet and exercise, you may find that your c-section pooch and abdominal muscles return in good time.
Remember that it's totally normal to have a pouch of skin, and there's a chance it may go on its own. If not, be proud of your body for bringing you a beautiful baby! You're doing a great job as a new mum!
Hey there, I'm Abigail! 
I recently graduated with a degree in Marketing. I'm currently a freelance blogger and Marketing Assistant. I love learning new things and hope that you find my blogs useful and informative.
See you in the next article!
https://www.mybump2baby.com/wp-content/uploads/2023/03/c-section-pooch.png
600
1000
Abigail Sproston
https://www.mybump2baby.com/wp-content/uploads/2016/10/Logo-MyBump2Baby_transparent-bg-1-1.png
Abigail Sproston
2023-03-02 14:07:45
2023-03-02 18:21:33
What is a c-section pooch?