Can Cats Sense Pregnancy? – 7 Signs Your Cat Knows You're Pregnant
Pregnancy is a special time for every mum-to-be. If you are pregnant, your body goes through many physical changes, and it can be confusing.
However, have you thought about your adorable pet, the cat?
Cats are very intuitive and intelligent creatures, and can detect changes in their humans. But, how well can cats detect these changes? Are cats able to sense pregnancy? Let's find out.
Can Cats Sense Pregnancy?
Is it true cats can sense pregnancy? The short answer is yes; cats can sense pregnancy. They have an uncanny ability to detect changes in humans. Some people believe it's because they take cues from your behaviour, but it might be more than that.
According to the Humane Society of the United States, a cat's sense of smell is 14 times as strong as ours. Therefore, it's not so surprising that cats can detect pregnancy in women.
So, can cats sense pregnancy before you? Perhaps, probably because of the change in your behaviour.
While cats can be very affectionate and loving, they are often known for their aloof nature. They seem to have an instinctual ability to discern people's emotions, and their response to these emotions may depend on their natural temperament.
Some cats will approach a pregnant woman and show her extra affection. In contrast, other cats may stay away from her more than usual.
How Can Cats Sense Pregnancy?
A cat's reaction to a woman's pregnancy depends on his individual personality, not his ability to smell changes in the woman's body.
A cat who was particularly close with a woman before she became pregnant may become even more attached during her pregnancy. A cat who was already aloof may become even more distant during the pregnancy. It is entirely up to the cat how he responds to the situation.
Cats pay close attention to their environment and may pick up on subtle changes when a woman is pregnant. They may also react differently to the scent of a pregnant person than they do to someone who isn't pregnant.
The subtle signs that cats can detect in pregnancy include the following:
Changes in body odour. Changes in body odour during pregnancy is completely normal- even if it is especially pungent. It is caused by the sudden increase in pregnancy hormones. A cat's sense of smell is 14 times better than that of a human's, so it is no wonder that, with their keen sense of smell, they are able to detect this particular change in their human's personal scent!
Changes in body temperature. During pregnancy, your body goes through many changes. These changes can cause your body temperature to be slightly raised. If you find that your cat is curling up and getting comfortable on your lap more, then it is likely due to your increase in basal body temperature. After all, cats tend to seek out heat!
Changes in body language. Cats are very good at reading body language, and can certainly notice when your movements start to become more awkward and your posture changes during pregnancy.
Changes in daily routines. Cats are able to notice the changes in your usual habits and behaviour, which can indicate to them that your body is going through a lot of changes.
How Soon Can Cats Sense Pregnancy?
Since cats are thought to detect pregnancy by detecting changes in your odour due to hormones, body temperature and body language- they are able to detect pregnancy fairly early!
Cats are said to detect pregnancy in humans as early as 3 to 4 weeks pregnant.
6 Signs Your Cat Knows You're Pregnant
Is your cat acting differently because she knows you're pregnant? It's impossible to be sure about what your cat is thinking.
Still, there are changes in your behavior and body chemistry that cats can detect.
As you go through the pregnancy, keep an eye on how your cat reacts.
If you've ever wondered whether your feline friend knows that you're expecting, there are a few signs you can look out for that may answer the question "Does My Cat Know I'm Pregnant?", such as:
1. She's Clingy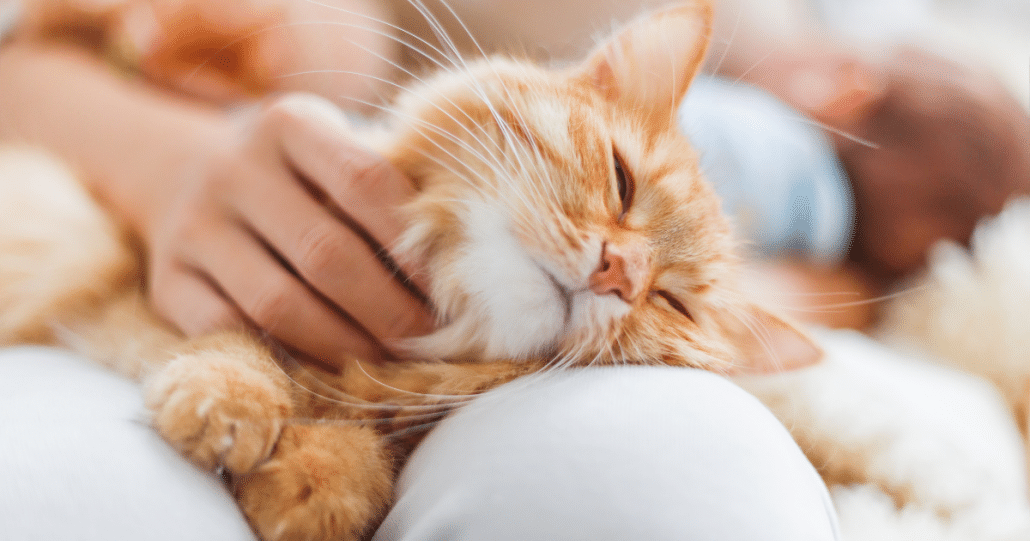 Pregnant women find that their cats suddenly become very affectionate and cuddly.
This is because they can detect hormonal changes and the drops in temperature that result from an increase in metabolism.
If your cat is abruptly territorial over you, it might mean she senses a change in your body and wants to protect it. Cats are naturally very protective of their people.
2. You're in Her Circle of Trust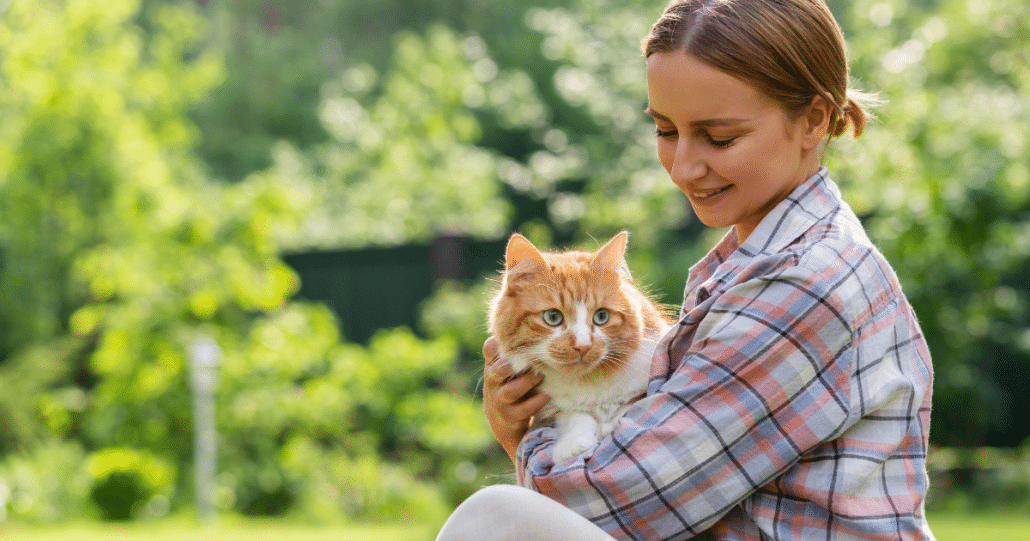 If your cat is ordinarily skittish around strangers, you'll know she can sense something unique about you if she starts to allow them to touch her.
Cats feel more comfortable around pregnant women because they can smell the changes in their pheromones and hormones, which makes them feel at ease.
3. She Sleeps on Your Belly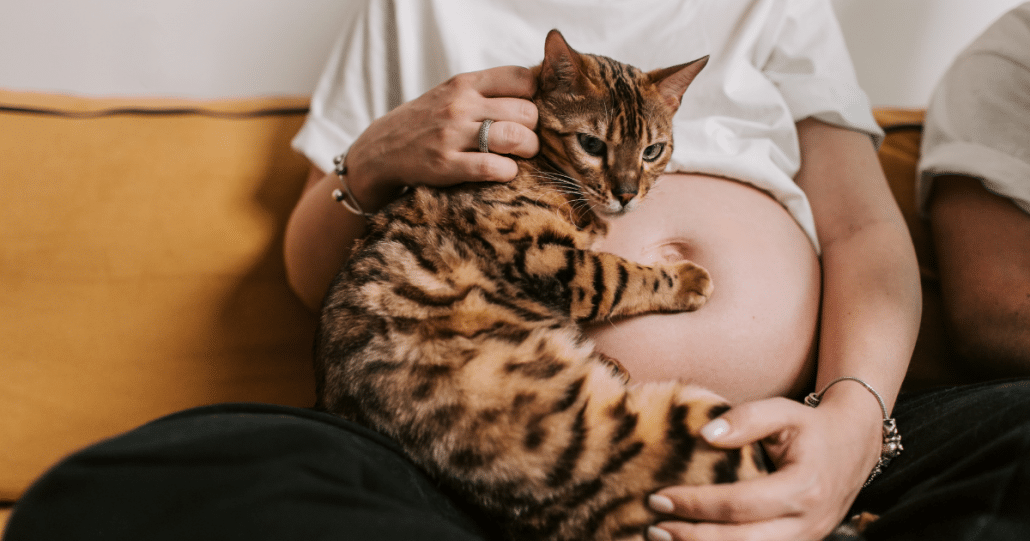 Your cat may lie down with her back facing you during your pregnancy or press herself against your belly once the baby is kicking inside. This is because she can sense the baby moving and wants to be part of the action.
Cats are already pretty affectionate and attentive, but this bond is taken to the next level when you're pregnant.
They will follow you around more and want to sleep next to you all night long. They're probably checking in with you every minute to make sure everything is OK.
4. She Puts Her Paw On Your Belly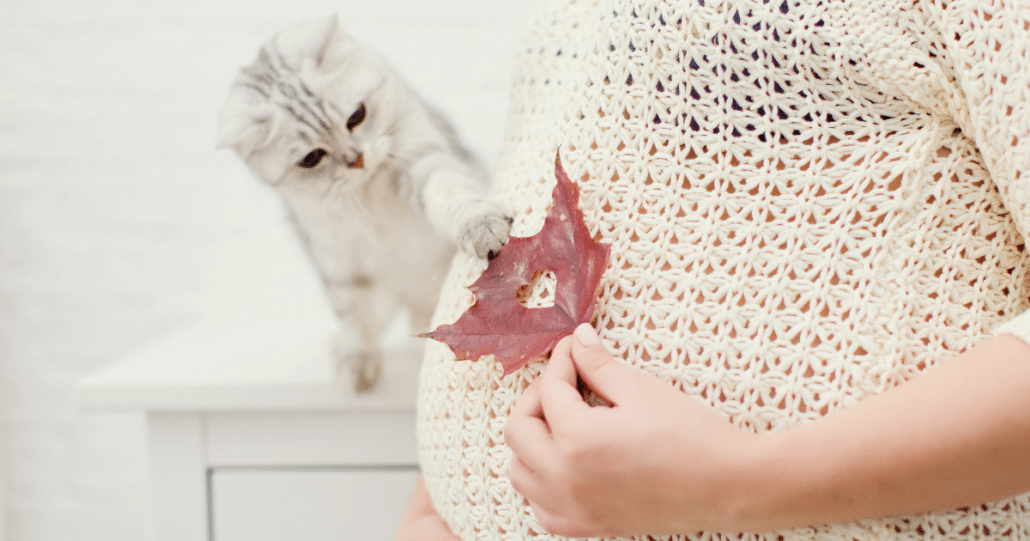 If you find that your cat lies next to you more, and that, when she does, she puts one or both of her paws onto your belly, it can be a sign that she knows you're pregnant!
5. She Brings You Gifts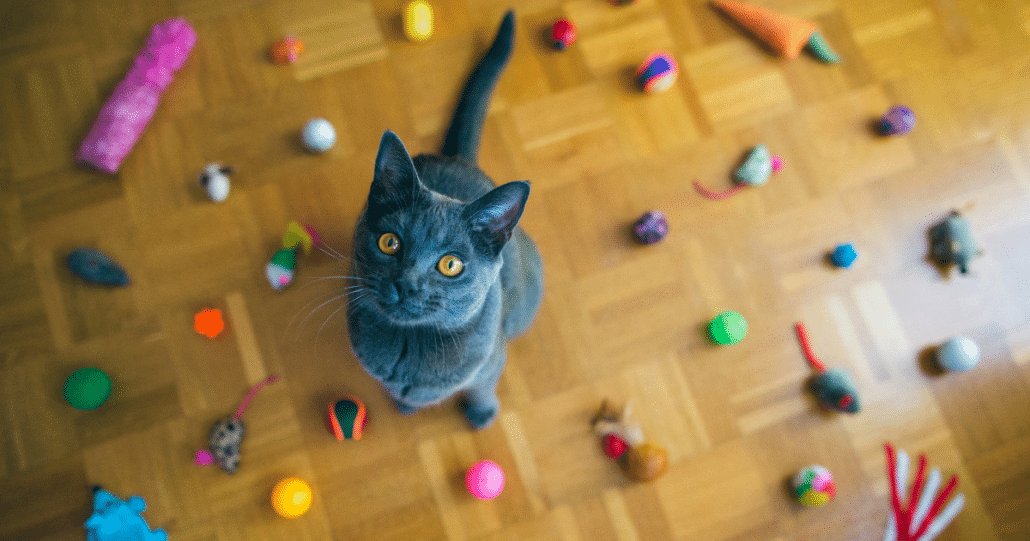 Cats have an innate desire to hunt, even if it's just a stuffed mouse toy or kitty-safe teething ring from Amazon. Pregnant women may notice their cats bringing them toys and mementoes more than ever before.
This is because your cat knows something big is about to happen in your life and wants to be able to contribute, even if it's just by playing.
6. She Might Ignore You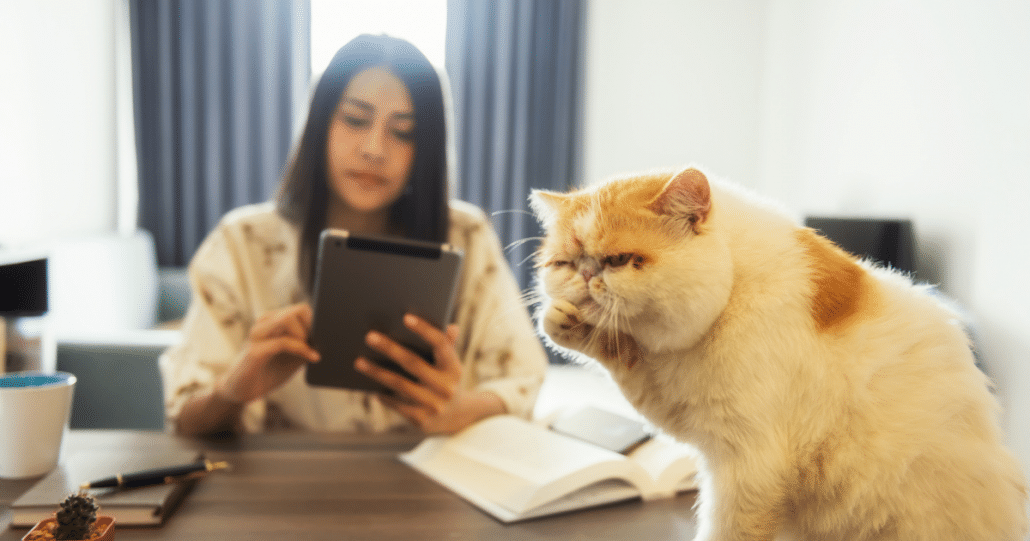 Some cats will ignore their owners completely once they sense the owner's pregnancy. This is especially true if there has been a drastic change in routine during the pregnancy.
One example is when a woman who previously worked outside the home begins staying at home alone all day after her maternity leave starts.
This change in routine causes an emotional upheaval for the cat, so she withdraws from his owner altogether or just becomes somewhat aloof toward her.
7. She Withdraws from You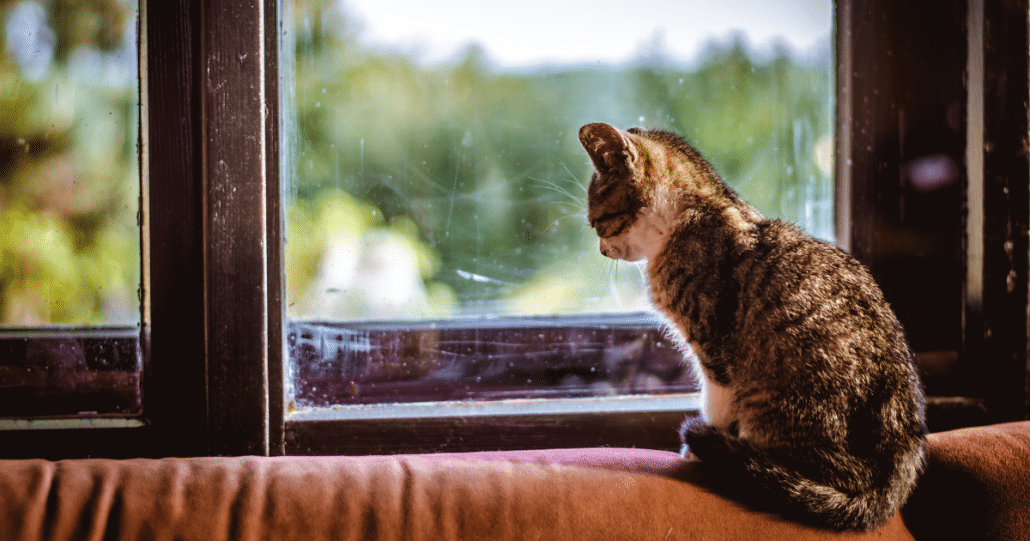 Unfortunately, other cats react negatively to their pregnant owner's changes by acting out aggressively or withdrawing from the family. It's common for cats to act jealous or territorial when they feel they're getting less attention than usual, so it is important to keep giving your cat attention.
Benefits of Spending Time with your Cat During Pregnancy
Spending time with any domesticated animal can actually hold several benefits for pregnant women!
These benefits include:
Improved mood
Lower blood pressure
Reduce depression
Longer life span
Can Cats Sense Pregnancy? FAQS | Frequently Asked Questions
Do Cats Get Clingy When You Are Pregnancy?
Yes, they can! Many cats are known to become clingy when their owner is pregnant.
If your cat is not acting clingy, do not worry, it does not mean that you are not pregnant!
My Cat Lays on My Stomach – Am I Pregnant?
Whilst your cat laying on your stomach is a well known sign of pregnancy- it should not be taken as a definite one to avoid disappointment.
If you think there is a chance you may be pregnant, you should take a pregnancy test.
How Do Cats Act When Owner Is Pregnant?
Cats are affectionate creatures, and when you are pregnant, they can become even more so. However, if you find that they have become more distant, then this is normal too.
It is hard to determine exactly how your cat may act!
Do Cats Like Pregnant Women?
They do! Cats enjoy being around pregnant women as they feel more comfortable, as the changes in pheromones and hormones makes them feel calm.
Do Animals Know When You Are Pregnant?
Your animals likely do not understand that you are pregnant, but they are able to detect the physical changes that your body goes through, such as changes in body temperature, hormone levels, pheromones, posture and behaviours.
Do Cats Know When They Are Pregnant?
If your feline friend is the one who is pregnant, you may be wondering "Do cats actually know when they are pregnant?".
The answer is that cats do know that they are pregnant- but not straight away!
Unlike us, cats are unable to take pregnancy tests, so cats know that they are pregnant as their belly starts to grow, and their brain receives chemical stimuli.
This is usually at the 2/3 weeks pregnant mark.
At this point, your cat is likely to become less active and more protective.
Can Male Cats Sense Pregnancy?
Yes- male cats are able to detect pregnancy (or, more specifically, the changes in your body due to pregnancy) just like female cats can!
Final Thoughts
Pregnant women can expect to be showered with gifts and advice on where to spend their time and energy. A woman's body is under a heavy amount of change during pregnancy, from her metabolism to her immune system.
Cats are exceptionally in-tune with hormonal changes in the body; some cats may even begin tail-chasing or vocalizing at unfamiliar times. Pregnant women who love cats can expect a feline friend to notice first that they've entered this exciting new stage in life.
So, go ahead and give the kitty a boost in quality time and cuddle them as much as you can.
Hi, I'm Louise- mum of one to a little boy called Mason.
I am the Digital Marketing and Admin Assistant for MyBump2Baby.
I enjoy working to provide excellent service to MyBump2Baby's growing families.
Nice to meet you!
https://www.mybump2baby.com/wp-content/uploads/2022/03/Can-Cats-Sense-Pregnancy-7-Signs-Your-Cat-Knows-Youre-Pregnant.png
630
1200
Louise McCamily
https://www.mybump2baby.com/wp-content/uploads/2016/10/Logo-MyBump2Baby_transparent-bg-1-1.png
Louise McCamily
2022-03-25 12:39:12
2022-09-02 15:39:47
Can Cats Sense Pregnancy? - 7 Signs Your Cat Knows You're Pregnant