Can Dogs Sense Pregnancy? 3 Things You Can Do to Prepare Your Dog for Baby's Arrival
Dogs are known for their sharp instincts and a strong sense of smell. They can readily tell when something has changed by its scent. Can dogs sense pregnancy in humans? While some would say yes, it is important to note that this idea still needs to undergo more profound research and the acquisition of scientific data to prove it.
In this article:
What science has proven about the matter is that your dog can smell when something is different. A pregnant woman's body scent changes when she undergoes hormonal changes brought about by the pregnancy. Once you become pregnant, your body changes in form and from within.
Your dog's behavior may change once they pick up or sense something. They are intelligent animals that become more protective upon sensing the changes. They would want to stay near you more often.
Let's get into the article.
If you do not have a dog, but have a cat instead, why not read our article: can cats sense pregnancy??
How Early Can a Dog Sense Pregnancy?
As you become closer to your canine, they become more acquainted with your scent. How you smell becomes so familiar to your pet up to the point that it becomes your bond. This is why some pet owners who have been away from home for a long time are greeted by their dogs with warmth and excitement; They don't forget their owner's scent despite the changes in their appearance.
Your dogs are able to sense that you are pregnant due to the hormonal changes you go through when a new life starts growing inside of you. As a result, they become more cautious when around you and be more protective to the point that you'd wonder – can dogs hear babies in the womb?
Can Dogs Hear Babies in the Womb?
Dogs are not able to hear the baby in the womb- but rather smell the changes that occur within your body during pregnancy. Dogs' abilities to sense and remember scents, even after many years have passed since they first got exposed to them, is one of their unique skills. They detect something through smell even before other people can. This makes some people come up with the conclusion that dogs can detect pregnancy.
Can Male Dogs Sense Pregnancy?
No matter the dogs' gender, they can smell when something's different from the people whose scents they are familiar with. They have 60 times more smell receptors than their parents. They also have 40 times more intelligence than humans when it comes to smell. This is why dogs are utilized in sniffing things as guard dogs or in military operations. Science has proven that canines know the difference between about 30K to 100K kinds of scents and aromas.
Dog trainers and behaviourists agree that dogs can pick up changes in scents because the bigger part of their brain functions in analyzing odours. This ability makes canines receptive to changes in scents due to a woman's menstrual cycle, chemical changes, drugs, bombs, insulin levels, cancer, and pregnancy.
Dogs sense human pregnancy by the hormones that change in your body- They can sense the changes in your scent due to your hormones without knowing the exact reason why. You may find that one day, after smelling you, your dog's behaviour may change. Your dog's behavior change may be caused by the fact that they have sensed a change in their pregnant owner- in terms of their smell, behaviour and even posture.
You may not understand what's going on initially or sense that something has changed, but your dog does.
More about Hormonal Changes During Pregnancy
After successful fertilization, your body produces the hormone, "gonadotropin" in the second week. Doctors use this hormone in analyzing your urine or blood samples to confirm whether you are pregnant or not.
Meanwhile, your scent changes when pregnant due to hormones, including progesterone, relaxin, and prolactin. These pregnancy hormones affect your behaviour, cause early signs of pregnancy and change your natural scent. It may be hard for you to notice the difference, but your dog detects the hormonal changes as they happen.
These pregnancy hormones affect your body and system in different ways. Progesterone makes you feel exhausted even when you don't engage in tiring activities. They will make you want to seek the comfort and warmth of your bed and sheets to lie down and rest your tired body. Relaxin helps your muscles and ligaments prepare for the coming baby by stretching and making them loose. Prolactin boosts your system and stimulates your breasts to produce lactation milk.
Your dogs can observe all these changes, even those happening from within. They can readily sense that something is up because of how you smell and the frequent shifts in your mood and behaviour.
When Can Dogs Sense Pregnancy?
You have to understand that dogs would not know the reason for your behavioural shifts and changes in smell. This is one fact that researchers still need to prove through thorough research and scientific studies. For now, the connection between a doggy parent's pregnancy and the belief that dogs smell pregnancy remains a conjecture.
Despite not wholly understanding the exact reasons for the changes in their owners, dogs can pinpoint the differences. The changes prompt them to show an interest. This is due to dogs' high sensitivity and being intimate in observing people's subtle movements and behaviour.
The reaction of dogs, to the changes that their pregnant humans undergo, also varies. While many of them would become protective, sweet, and intimate, some dogs might act indifferent. Some dogs fear the changes or whatever the outcome of these changes would be. However, most dogs react positively to pregnancy. More than being curious about what's to come, they become more protective of their owner and would want to help them in ways they can.
Do Dogs Protect Their Pregnant Owners?
Once you are pregnant, you will notice how your dogs would often sniff your belly. This is a sign that they are becoming protective of you, hence the change in their demeanour. It will usually begin a few weeks into your pregnancy.
When you are engaged in something which your dog senses might get you into trouble- for example, playing something physically intense with a family member- you might notice that your dog runs towards you or barks when the game becomes more intense. This is their way to check and protect you. They may not know the exact reason why you need protection, but they do so because of the bond you have formed.
Do My Dogs Understand How I Am Feeling During Pregnancy?
As your body develops more and you can no longer do the things you used to do for them, your dogs become more alert to any potential danger. For example, there will come a time when you can no longer accompany your canines on their daily walks.
Your dogs will understand and be mindful of other people when you hand out the responsibility to others, even to people they are not familiar with. They will act well-behaved even when other people are holding their leash. They know that they are helping you cope with whatever you are going through.
Your dog will relate to you physically and emotionally as you go through the changes happening as part of your pregnancy. Your dog is intelligent enough to pick up the changes in your smell, the size of your belly, and how your appearance is changing. They will also understand your mood and feelings and learn how to adjust accordingly to make it easier for you to deal with your pregnancy.
While they are intelligent and adaptive, you need to help your dog adjust to the upcoming changes once the baby arrives. Not all dogs will instantly understand when there is a new family member, especially someone who would get the most attention once it comes.
3 Things You Can Do to Prepare Your Dog for the Baby's Arrival
Some dogs will require extra attention and care to understand the changes and accept the new member of the family. However, some dogs would adapt well to changes in routines and new environments.
Here are some tips you can do, or ask other family members to do, to help your dogs adjust to what is about to come:
1. Hold back a little when it comes to affection
It doesn't mean that you have to ignore your canine. You will only be less affectionate and attentive to them. This way, your dogs will not suddenly get baffled when most of the attention is given to the baby once it arrives.
Do not detach yourself from your pet but try to be less attentive. This will make them less reactive once you allot more of your time and affection to the baby once it is there.
2. Get your dogs exposed to other dogs and human babies
You can walk them in the park and other places where they can observe the interaction between pets and babies. This is especially helpful if this is your first time having a baby and you've had your dogs in your house for a long time.
3. Train your canines not to jump
This is a behaviour that your canines must avoid, especially once the baby is there. They cannot react as actively as before, and jumping may also be harmful to the baby since they are still fragile.
Final Thoughts
Your dogs can't detect your pregnancy, but they may be able to tell that something is different because of your smell. They are intelligent animals that can help you cope with the changes and make your pregnancy easier.
If you have a cat, you may also be wondering if your cat can sense pregnancy. We also have an article on that: can cats sense pregnancy?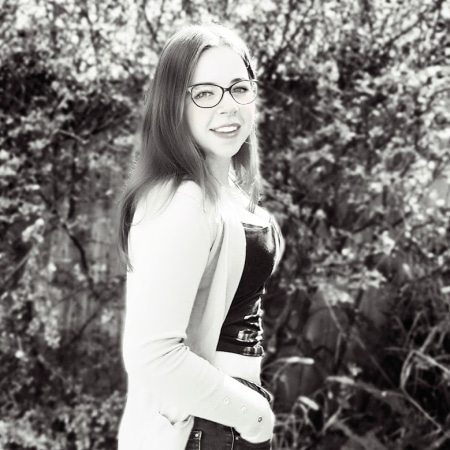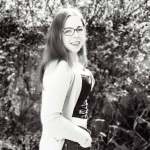 Louise McCamily serves as the Digital Marketing and Administrative Assistant at MyBump2Baby, where she has contributed to the creation and editing of more than 400 articles. She holds a prestigious Surfer SEO certification and a Foundation Degree in Software Engineering with distinction. Louise is passionate about delivering outstanding service to MyBump2Baby's expanding community of families
https://www.mybump2baby.com/wp-content/uploads/2022/04/Can-Dogs-Sense-Pregnancy.png
630
1200
Louise McCamily
https://www.mybump2baby.com/wp-content/uploads/2016/10/Logo-MyBump2Baby_transparent-bg-1-1.png
Louise McCamily
2022-04-04 16:19:11
2023-07-31 11:33:41
Can Dogs Sense Pregnancy? 3 Things You Can Do to Prepare Your Dog for Baby's Arrival