Can Sex Bring on Labour? | And other Ways to Naturally Induce Labour
Disclosure: This article may contain affiliate links, this means at no cost to you, we may earn a small commission if you purchase a product through them.
If you're nearing your due date- or perhaps you've passed it- then you're probably looking for ways to naturally induce labour. You're most likely wondering: Will sex help to nudge my baby along its way to entering the world? Is sexual intercourse safe during late pregnancy? Read on to find out.
Does sexual intercourse induce labour?
When women have orgasms, it causes uterine contractions. These contractions are thought to, potentially, help bring along labour.
Not only that, but human semen is a natural source of prostaglandins (or fatty acids that act like hormones). When the semen is released into the vagina during intercourse, it is thought to help thin and soften the uterus due to the prostaglandins.
Whilst people believe that sex induces labor for those reasons, there simply isn't enough research behind it and most studies have been inconclusive, so sex is not a guaranteed way to induce labor naturally.
Is it safe to have sex during the last weeks of pregnancy?
It is safe to have sexual intercourse during the last weeks of pregnancy, just so long as you don't have any placenta problems, or aren't at high risk of having pre-term labor. So, if you're wanting to perform the "bedroom dance", and have the all-clear from your mid-wife, go for it!
When can sex induce labor?
Any studies that support the hypothesis that sexual intercourse can induce labour, show that it only works if you are either full-term (39 weeks), or past full-term (up to 42 weeks). If your body isn't ready for labour, however, sex won't necessarily get you going.
What are other natural ways to induce labor?
Castor oil
Castor oil is one of the most frequently chosen ways to naturally induce labour. Castor oil is a natural laxative, so causes uterine contractions. The contractions usually as a result of an upset stomach or diarrhoea though, not labour. Studies show that women who took castor oil were not any more likely to go into labour than those who did. Despite the lack of evidence supporting its effectiveness, some health professionals do recommend castor oil and many people swear by it.
Evening Primrose Oil
Evening Primrose Oil is said to help soften and efface (or thin out) the cervix and reduce labour time. It can be taken orally or inserted vaginally. There aren't many studies that support the effectiveness of Evening Primrose Oil to induce labour, but there are plenty of women who credit their easier births to evening primrose oil and many believe that it helps to prevent vaginal tearing. Evening Primrose Oil can act as a blood thinner so it's important to consult your midwife before taking it.
Raspberry leaf tea
This herbal drink is said to reduce labour time and strengthen your uterine walls. It is also commonly used in the first trimester to help relieve nausea/vomitting. Some evidence also shows that there were a reduced amount of complications for those who drank raspberry leaf tea during the last 8 weeks of pregnancy. It does, however, have laxative properties. It is important to consult with your doctor before using this herbal remedy. If spotting occurs in the second or third trimester, you should discontinue use.
Exercise
Exercise is highly recommended during pregnancy. It can improve your mood, reduce anxiety and give you better sleep. Being upright is said to help move the baby down to your cervix, so walking more is a good idea. There are many exercise routines online that are meant to induce labour but there is no concrete evidence behind it.
Nipple Stimulation
This is an effective way to induce labour and has scientific evidence to support it. Rolling or rubbing your nipples helps your body to release oxytocin and causes uterine contractions. Nipple stimulation simulates breastfeeding, so is meant to "trick" your body into labour induction.
Acupunctures
Acupuncture is a Chinese method that has been used for thousands of years. People believe that acupuncture can induce labour by targetting certain areas. Research shows that the main benefit of acupuncture is cervical ripening.
Spicy food
Much like Castor Oil, spicy foods can cause uterine contractions (by irritating the intestines and causing diarrhoea). These contractions are believed to help speed labour along for women who are already dilated. There is no concrete evidence backing up this claim, though.
Why not check out our article Curb Walking to Induce Labor?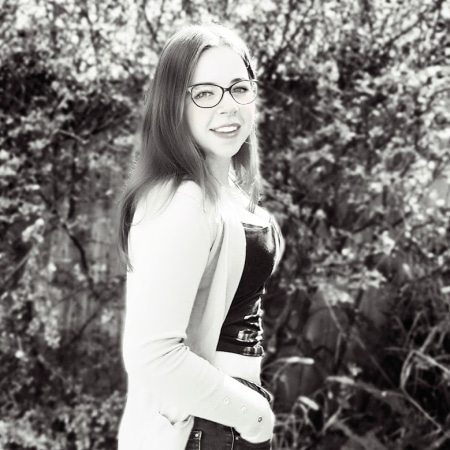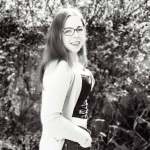 Louise McCamily serves as the Digital Marketing and Administrative Assistant at MyBump2Baby, where she has contributed to the creation and editing of more than 400 articles. She holds a prestigious Surfer SEO certification and a Foundation Degree in Software Engineering with distinction. Louise is passionate about delivering outstanding service to MyBump2Baby's expanding community of families
https://www.mybump2baby.com/wp-content/uploads/2021/03/can-sex-bring-on-labour.png
630
1200
Louise McCamily
https://www.mybump2baby.com/wp-content/uploads/2016/10/Logo-MyBump2Baby_transparent-bg-1-1.png
Louise McCamily
2021-04-01 15:20:55
2023-08-30 16:04:41
Can Sex Bring on Labour? | And other Ways to Naturally Induce Labour