Can you Ovulate Without a Period?

Ovulation and trying to conceive go hand-in-hand. We track it and use it to predict when we will be most fertile, in the hopes of receiving that BFP (big fat positive) pregnancy test result.
But can you ovulate without a period? This article will answer that question and more.
In this article:
What is Ovulation?
Ovulation is when a mature egg is released from the ovaries after a follicle bursts open within the ovaries.
Ovulation Symptoms
Below are some of the ovulation symptoms you may experience during ovulation:
Softening of the cervix
Cervical mucus that is clear, thin and slippery (Egg white discharge)
Tender breasts
A drop in basal body temperature followed by an increase
How Does Ovulation and Your Period Relate?
During your menstrual cycle, in the first half, your estrogen hormone levels rise, which causes the uterine lining (or endometrium) to build and thicken, and the ovaries to develop and release an egg.
At around the 14th day of a regular menstrual cycle, the progesterone levels increase and help the uterus- or womb- to prepare for a developing embryo.
If the egg isn't fertilised, when the egg falls down the fallopian tubes and onto the uterine lining, it is reabsorbed back into the body. Once this occurs, the estrogen and progesterone levels drop and two weeks after ovulation, the lining of the uterus begins to shed and exit through the vaginal opening.
This is your period.
Ovulation with Regular Periods
During a regular menstrual cycle (of length 28 days)- normal, healthy women will ovulate on the 14th day (or halfway) through their cycle.
With a regular period, it is more likely that you will successfully conceive, as compared to if you were to have an irregular menstrual cycle.
Ovulation predictor kits are 99% accurate in predicting the luteinizing hormone surge (LH surge) that precedes ovulation and can be as an aid to help you conceive by predicting when your fertile window will be.
If you have regular periods, ovulation calculators are also a great tool for predicting when ovulation and your fertile window will be. All you need to do is input your average cycle length and the first day of your last period, and it will give you your predicted fertile windows for the next 6 months.
Ovulation with Irregular Periods
If you have irregular menstrual cycles, you may also ovulate or release eggs irregularly. This can make it much harder to predict your fertile windows and become pregnant.
Irregular periods also means that there is a chance you may ovulate but miss your period entirely.
Factors that increase your chances of having irregular periods include:
Having a body mass index of less than 20 or greater than 25
Too much exercise
Taking Plan B medication (Have you read our article: Does Plan B Work During Ovulation?)
Stress
Changing birth control medication
Having an IUD (intrauterine device)
Overactive thyroid
Certain medications
If you are experiencing irregular periods regularly, you should consult your doctor, who will provide the appropriate treatment.
Ovulation but No Period: Can You Ovulate Without a Period?
You may be wondering, "Can I ovulate without a period?"
As discussed above in the "How Does Ovulation and Your Period Relate?" section, your period comes after ovulation- when the egg is unfertilised, so it seems unlikely that you would be able to go through ovulation without a period coming afterwards!
It is, however, possible to ovulate and not have a period after.
It is also possible to experience monthly periods without going through ovulation first- this is considered abnormal and is the result of something called an "anovulatory cycle".
Causes of Ovulation Without a Period
Uterine scarring
Uterine scarring can be caused by a C-section, dilation and curettage procedure or reproductive disease.
Uterine tissue scarring can prevent the uterine lining from building up as it normally would in the first half of your menstrual cycle- which causes either no period or a very light period.
Pregnancy
Pregnancy is one of the most obvious causes of no period- as when the egg is fertilised during the fertile window, it prevents the uterine lining from shedding, and instead the uterine lining continues to build in preparation for the embryo. A common symptom of pregnancy is creamy discharge that occurs after ovulation.
Can You Get Pregnant Without Having a Period?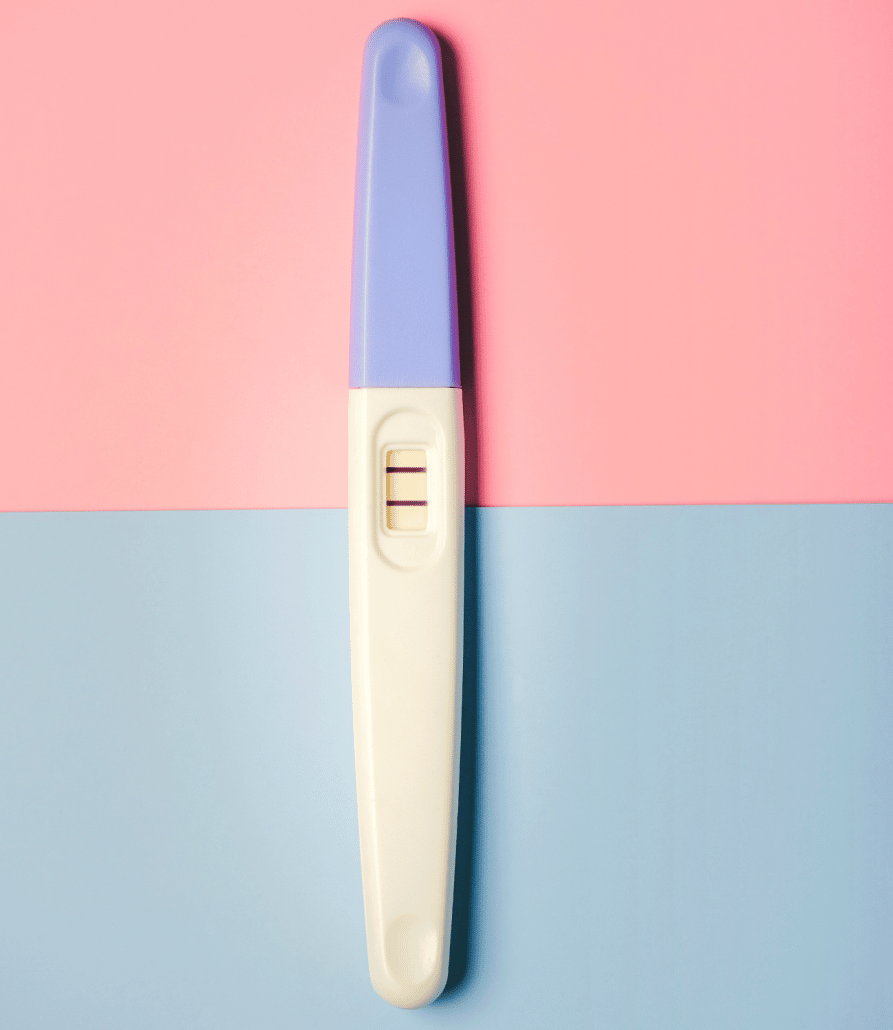 It is possible to get pregnant without having periods in several months, but the chance of pregnancy of much lower when you are not having periods, compared to when you have regular periods.
When Should You Seek Help About Ovulating without Periods?
Whilst ovulation without a period is usually no cause for concern, and can indicate a hormonal imbalance, it may also be caused by an underlying medical condition. You should consult your doctor if:
You have not had a period for three or more months, and are not on any form of birth control.
You have been trying to conceive for a year with no success, and are under the age of 35, or if you have been trying to conceive for six months, and are aged 35 or over.
Ovulation FAQs
Below are the answers to some frequently asked questions surrounding ovulation.
Can You Ovulate Twice in a Month?
It is very rare, but possible to ovulate twice in the same month.
For ovulation to occur- a follicle holding an egg must develop and mature, before finally rupturing to release the egg.
It is a surge of luteinizing hormone (LH) that causes the follicle to rupture and egg to be released.
It was found that approximately 68% of women have two waves of follicle development- and it is usually during the second wave that ovulation occurs.
If you have two surges of luteinising hormone 3 weeks apart- it is possible to ovulate twice in a single month- with each ovulation time being during each wave of follicular development.
Can You Ovulate Without Discharge?
Cervical mucus is a key sign of fertility.
A lack of fertile cervical mucus may indicate annovulation- where an egg is not released from one of your ovaries during your menstrual cycle.
Can You Have a Period Without Ovulating?
Can you have a period without ovulation?
Your menstrual period happens following ovulation- so you cannot have a period without ovulation.
However, it is possible to bleed without ovulation.
This bleeding is called anovulatory bleeding or abnormal uterine bleeding (AUB) and is experienced by approximately one-third of women.
Hi, I'm Louise- mum of one to a little boy called Mason.
I am the Digital Marketing and Admin Assistant for MyBump2Baby.
I enjoy working to provide excellent service to MyBump2Baby's growing families.
Nice to meet you!
https://www.mybump2baby.com/wp-content/uploads/2022/03/Can-you-Ovulate-Without-a-Period.png
630
1200
Louise McCamily
https://www.mybump2baby.com/wp-content/uploads/2016/10/Logo-MyBump2Baby_transparent-bg-1-1.png
Louise McCamily
2022-03-03 12:13:57
2022-08-26 11:28:40
Can you Ovulate Without a Period?