MyBump2Baby is proud to support family law solicitors throughout the UK. Today we share a guest post from Aramas Law, a family law solicitor in Manchester. This article is about the increase in domestic abuse cases during lockdown. If you are struggling with Domestic abuse and want to seek legal advice in Manchester contact Aramas Law.
Domestic Abuse Cases during Lockdown | Family Law Solicitors Manchester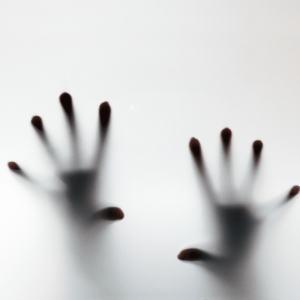 Women may struggle to keep themselves and their children safe while cut off from usual sources of help.
Dr Scott has reported "Abuse isn't caused by being home together. It is about the opportunities. The difference is that they can control more when they are home more. The pandemic may increase the opportunities for people who are already abusing to control and coerce women and children in their homes to a greater degree – micro-managing who they talk to, when they eat, when they sleep, when they go out, and this is all made harder and more frightening in the context of the pandemic. Our biggest concern for an extended lockdown is there is so little relief for women and children"
Domestic Abuse During the Pandemic
Labour MP Pauline McNeill also highlighted the importance of keeping services open that tackle domestic abuse during the pandemic. She said: "The lockdown has been a very worrying time for women facing domestic abuse. Zero-tolerance means that no-one should feel discouraged from contacting support services due to the pandemic. These are essential services and it is more vital than ever that victims seek support. As the lockdown continues we must ensure that support services remain open, and that any additional resources necessary are provided. It is more important that ever that services and places of refuge are easily accessible so women know they have a route out of abusive settings."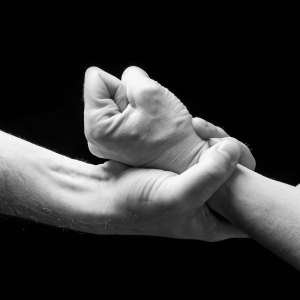 What is Domestic Abuse?
Searches for "what is domestic abuse?" rose by 46% in the same period and there was a 64% rise in searches for the phrases "domestic violence shelter" and "domestic abuse shelter".
This is a sign some women are identifying themselves as being victims of domestic abuse for the first time and are now reaching out for support in a way that they haven't done before.
The Governments Promise on Domestic Abuse

As well as launching the #YouAreNotAlone initiative to show solidarity with those facing abuse, the government has promised £750m for frontline charities, including those dealing with domestic violence.
We are receiving a high number of calls. We remain open and working remotely for those that need legal advice surrounding living with an abusive partner or family member or any family law related matter. We are able to obtain protective injunctions remotely or any other advice in relation to family issues. Please call 0161 817 5014 or 07391624008.
Aramas Law is a boutique law firm in Manchester which specialises in achieving Family Law settlements and offering the best possible advice to their clients.
https://www.mybump2baby.com/wp-content/uploads/2020/04/Domestic-Abuse-Cases-during-Lockdown-Family-Law-Solicitors-Manchester.png
2160
2160
[email protected]
https://www.mybump2baby.com/wp-content/uploads/2020/02/Logo-300x81.png
[email protected]
2020-04-24 15:18:07
2020-04-28 15:04:16
Domestic Abuse Cases during Lockdown | Family Law Solicitors Manchester