How hard is it to find affordable and individual clothing for your toddler?
At myBump2Baby we know how hard it can be to dress your toddler in fashionable, unique and good quality clothes. We have cheap and cheerful, expensive or just bang average, but what if you want to dress your toddler in unique street clothing? Luckily for you, we have the answer.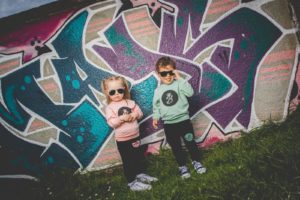 With kids jumping in puddles and playing in the mud, washing clothes can be an absolute nightmare, we know! We've all bought those cheap kid's clothes that get bobbly after 1 wash, they're low in quality and they just don't last. They're worn out before your child's even had the chance to grow out of them…. It doesn't matter what washing powder you choose to use, nothing seems to work.
And on the other side of the coin… as a child, sometimes there's nothing worse than turning up on 'non uniform' day and 8 of the other kids in the class have the same t shirt on as you. It doesn't change much as you get older. That's why it's nice to dress your toddler in unique clothes and embrace their true individuality which is why we suggest that you check out the amazing clothing line Lil Beatz has to offer.
Lil Beatz offer a vast range of clothing for boys and girls of different ages, their clothes are fashionable and high quality, meaning you get your money's worth. The best part is, they're totally affordable!
Lil Beatz make clothes for toddlers, between the ages of 2 and 6, although that's not how they started out. They initially started their clothing line to offer their franchise's a selection of merchandise to offer students. It was only after they began to produce the clothing that they noticed a huge gap in the market for streetwear for toddlers.
Gap in the Market for Toddlers Streetwear Clothing
Before Lil Beatz, there were very few options on the market for parents to choose from, and often the most fashionable brands were very expensive. Parents know where to go when they want to purchase their toddler smart clothing, everyday clothing, and the rest. But there is a definite gap in the market for toddler's streetwear, and that's where Lil Beatz succeeds….
The Lil Beatz Streetwear Clothing Review
We had the immense pleasure of trying out a shirt and a pair of jeans from Lil Beatz, the quality was one of the best we have seen in toddler's clothing and they were so stylish. Our toddler loved wearing them and even said how comfortable he felt in them. We highly recommend this wonderful company, as their products are so affordable.
Within the range, they also offer sports bags and sports bottles, so your toddler can really feel and look stylish all the time. This brand offers toddlers a feeling of individuality, which is so important in children. They also offer a fab range of headwear accessories, such as caps and sunglasses, which are perfect for your summer 2020 holiday.
Overall, Lil Beatz is a fantastic up and coming toddler's streetwear brand, they offer parents an affordable, high quality, stylish option for their children. They found a gap in the market and have gone from strength to strength since starting their company.
We can't wait to try out some more streetwear from Lil Beatz.
It's 5 out of 5 from the team at MyBump2Baby.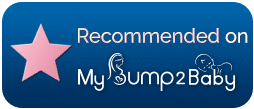 https://www.mybump2baby.com/wp-content/uploads/2020/01/streetwear-clothing-for-toddlers.jpeg
1066
1600
Carla Lett
https://www.mybump2baby.com/wp-content/uploads/2020/02/Logo-300x81.png
Carla Lett
2020-01-09 19:20:08
2020-01-09 19:21:20
The Fantastic Toddler Streetwear Brand 'Lil Beatz'