Minefield, Insane, Crazy, Scary – these are just some of the words expectant parents use to describe this new chapter in their life.
Let's face it, from the moment we see two lines on that pregnancy stick, our world as we know it changes. We no longer just think about ourselves and at this point… AND.JUST.LIKE.THAT family life begins!!! Many parents admit "googling" literally everything when it comes to childbirth and keeping calm. And lets be honest the unknown is scary!! When you become pregnant it often feels like a royal invitation for everyone to share their 'not so' pleasant birth stories and it can make you panic and dread the birth months before it is due to happen, which is why we feel researching and then taking part in the best courses for expectant parents is hugely important to for mental health and mind.
Solving problems with The Best Expecting Parent Courses
Obviously, at MyBump2Baby we are all for solving problems and introducing you to unique brands that you may or may not have heard of and today we are really excited to share more information today about "The Little Birth Company" The Little Birth company offer a range of courses for expectant parents to prepare them for birth and help to increase relaxation levels. Their courses include Hypnobirthing, Pregnancy Relaxation and Positive Cesarean classes – What makes them even more impressive is that all of the classes are available UK wide and globally.
Did you know that After birth, 43% of mums change their job.
This fabulous brand also offer amazing instructor training programmes allowing you to teach courses globally too but we will tell you more about that later…..
Expectant Parent Courses and Workshops with The Little Birth Company
The Hypnobirthing Course
The Hypnobirthing class offers parents support no matter where they plan on giving birth. It allows many women to focus on staying calm, so that they can have the most enjoyable birth possible. The art of hypnobirthing is simply teaching women to control their breathing, through focusing on mindfulness. These courses are also proven to help not just you, but your baby as well, meaning it can assist you through birth into parenthood. This particular course typically lasts up to 10 hours.
They also offer a hypnobirthing workshop for expectant parents, which is a great option for those who are further along in their pregnancy journey. We think it's great that The Little Birth Company cater for more than one group of people. Maybe you've only just heard of the company but your due date is next month, there's no need to panic because of the fantastic option of this workshop, which lasts just 3 hours.
A lot of women fear birth and cesareans for several reasons, but The Little Birth Company's Positive Caesarean workshop is a fantastic way to ensure that your experience is a positive one. The workshop is great because not only does it prepare you for the caesarean, it also prepares you for the recovery afterwards. They focus on a number of breathing exercises to help you stay calm throughout your birthing experience. This workshop typically lasts 3 hours.
You'll have many questions that you want answering before you bring your bundle of joy into the world, so the Pregnancy Relaxation course might be perfect for you. This 6 week course offers expectant mothers an opportunity to connect with other women and gain weekly support. This course focuses on a range of subjects including sleep, relaxation, fears, health, preparation for birth and oxytocin for birth.
The Little Birthing Team
Each of the courses are run by a group of highly trained instructors that specialise in each section, they are incredibly passionate about what they teach. All of the courses above can be found on The Little Birth Company's website, along with a vast range of dates that the courses are available on. There is a wide range of courses to suit individual needs.
The Little Birth Company also offers an amazing Instructor Training programme. This practical programme is taught across the UK in various locations – which can be viewed on their website. Their aim is to teach other people to carry out Hypnobirthing. Again, we think it's great that they offer the courses regardless of where you are in your life. Their service is supportive, comprehensive and engaging.
Training to be a Birth Instructor with The Little Birth Company
As mentioned previously After birth, 43% of women change their job.
As an Instructor with The Little Birth Company you will become part of an inspiring community that will help you to build your own business and support you with the practicalities of being a business owner whilst working around your family.
Interested in becoming a birth instructor?
The Little Birth Company are looking for individuals with a passion for birth, for supporting women and for learning a wonderful programme that empowers and supports women to have a positive birth… find out more here.
This stat makes the training programme a fantastic opportunity for women that are seeking a new role. They also have a Fast Track option available for women who have already completed the Hypnotherapy qualification elsewhere.
Here are some reviews on the fantastic brand and why they should be your first choice when it comes to Instructor Training.
"If you are a Hypnobirthing instructor, I can't recommend joining The Little Birth Company enough! The programme is logical, modern and really well structured, offering lots of flexibility to teach it your own way and accommodating to each couple's needs and offering the women and couples the information so they can make their very own decisions, no judging, no right or wrong way. Plus a huge amount of support and a true sense of community." – Nuria.
"I joined The Little Birth Company instructor training in May 2019 and it was the best decision I made. The ladies that I have met along the way are all so supportive and encouraging – exactly the sort of women you would love to have in your lives." – Hayley.
Based on The Little Birth Company's Facebook reviews, they've been awarded the MyBump2Baby recommended badge.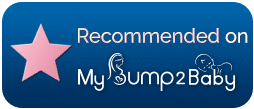 You can take a peek at their website here.
Follow Little Birth Company on;
https://www.mybump2baby.com/wp-content/uploads/2020/02/The-Best-Courses-for-Expectant-parents.jpg
540
960
Carla Lett
https://www.mybump2baby.com/wp-content/uploads/2016/10/Logo-1-300x81.png
Carla Lett
2020-02-14 11:10:25
2020-02-14 11:18:12
The Best Courses for Expectant Parents