Dr Seuss wrote in his popular children's book, "Oh, the places you'll go!" And oh do we long for our children to travel and see the world – whether it be in wellington boots in Cornwall or in flip flops in Bali.  When our children grow up, they will rarely remember what they got for Christmas when they were 3 or what Mummy did (or didn't!) make for dinner.  They will remember the family holidays they went on, the sensation of the hot air hitting you as you step off the plane in a warmer climate, the feel of the sand between their toes, meeting holiday friends from different countries.
I'm so very lucky as my job is to help families make memories by creating bespoke holidays personally tailored to each customer's needs.  I've found by putting the customer at the heart of everything I do, creating a holiday that's right for them and at the right budget for them, not necessarily booking what's "in the brochure", I am helping that Mum or Dad make wonderful memories with their family.
My Top 5 Tips for creating memorable family holidays:
Start with YOUR family – what do you like to do? Do you like the quiet or do you like to meet other people? Don't feel you should only go on holidays during the summer, winter holidays are a great family option such as Lapland or Iceland – not just ski!
Don't be intimidated by travelling further afield – children of all ages are very adaptable and airlines and airports are completely geared up to cater for families travelling long distances and often with multiple stops. Etihad Airlines even have an inflight Nanny service for all passengers – not just first class!
Bespoke doesn't have to mean expensive – using a travel expert can help you create the holiday that's perfect for you within a budget that's right for you. I was able to arrange for a birthday cake surprise for a little boy who celebrated his 8th birthday while away on holiday – it didn't cost the earth but certainly created a memory for a lifetime for him and his parents.
Don't be afraid to stray from the norm – whilst European sun is a must for most British families, don't discount an experiential holiday such as your family helping to wash elephants in Thailand or stay in the desert under the stars in the Emirates. You really can combine relaxation and holiday fun with amazing experiences that are perfect for children.
Book with someone you can trust – with someone having your back while you are away, you can switch off and relax knowing your family are taken care of. Having the peace of mind that you have someone at the end of the phone should you need them is worth its weight in gold.
But above all, travel.  Travel to the seaside, travel across the Irish Sea, travel to Bora Bora in the middle of French Polynesia.  But make sure you travel!
Tricia
Tricia Anderton – Personal Travel Counsellor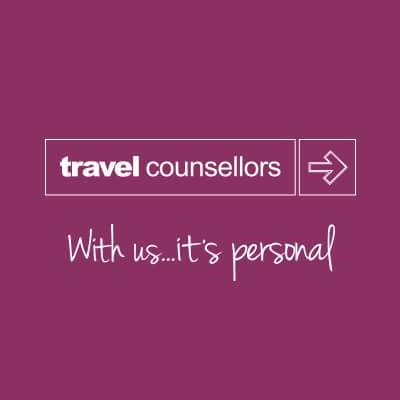 https://www.mybump2baby.com/wp-content/uploads/2018/06/oh-the-places-youll-go.png
516
389
Carla Lett
https://www.mybump2baby.com/wp-content/uploads/2016/10/Logo-1-300x81.png
Carla Lett
2018-06-28 22:50:28
2018-06-29 20:51:45
My Top 5 Tips for Creating Memorable Family Holidays