Andrea Corr and other celebrities share their experience of miscarriages in a bid to raise awareness
October is miscarriage awareness month, heart breaking to think that many people suffer miscarriages in silence as the majority of miscarriages take place before the 12-week scan – often before any pregnancy announcements are made. Did you know that 1 in 4 pregnancies end in miscarriage? The discussion around "miscarriage" is often a "taboo" subject and we admire anyone that speaks out to let other families going through it know they are not alone.
This week Andrea Corr has revealed she suffered five miscarriages when she was trying for children with her husband Brett Desmond. Andrea is one fourth of Irish band The Corrs with her older siblings Jim, 55, Sharon, 49 and Caroline, 46, and has sold more than 40million records worldwide.
The singer, says she was eager to become a mother after the couple tied the knot and experienced 'a lot of suffering in silence'.
Andrea said: 'Every time, no matter how often it happens, as soon as you discover you're pregnant, you so quickly go into the mode of hoping and dreaming for this child – and then suddenly it's all gone. 'Every time I'd feel so sad for a life that wasn't there anymore and also really frightened that this was it. That I'd always miscarry.'
Andrea, who is mother to Jean, seven, and Brett Jr, five, details the painful time in her new memoir Barefoot Pilgrimage which she insisted is not a 'pop star's autobiography'.
Many public figures have spoken out about their own pregnancy losses, helping to dispel some of the misinformation surrounding pregnancy loss and help other individuals who have miscarried to feel less alone.
Beyonce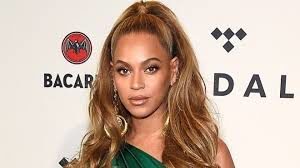 Beyonce has never hidden the miscarriage she had before the birth of her first child, Blue Ivy.
"There are so many couples that go through that and it was a big part of my story," Beyoncé said.
"It's one of the reasons I did not share I was pregnant the second time because you don't know what's going to happen. And that was hard because all of my family and my friends knew and we celebrated. It was hard," she continued.
Michelle Obama
In an interview with ABC News prior to the release of her memoir, "Becoming," former First Lady, Michelle Obama shared that she suffered a miscarriage and her two daughters Sasha and Malia were conceived through IVF.
Carrie Underwood
Carrie has said she had two miscarriages in 2017 and one in 2018 and she didn't want to be angry since she felt so blessed to already have a husband, child, and life that she loved.
"But the miscarriages made me get real with God and say, 'OK, I'm kind of giving up a little bit. If this isn't meant to happen, then I need to accept that and know that someday I'll understand why,'" she told People magazine earlier this year.
At the beginning of 2019, the singer and her husband, Mike Fisher, welcomed their second child.
James Van Der Beek
On Monday, "Dawson's Creek" star James Van Der Beek and his wife Kimberly Brook announced that they are expecting their sixth child together. In the same announcement, he also opened up about their struggles with previous miscarriages, saying there should be "zero shame around it."
Hilaria Baldwin
This year Hilaria Baldwin shared a post on her Instagram, writing that based on her personal experiences and input from her doctors, she believes that her current pregnancy is not viable and that she was currently experiencing the early stages of a miscarriage.
https://www.mybump2baby.com/wp-content/uploads/2019/10/Andrea-Corr.jpg
225
225
Carla Lett
https://www.mybump2baby.com/wp-content/uploads/2016/10/mybump2babyheader-300x79.png
Carla Lett
2019-10-14 10:09:32
2019-10-14 10:12:36
Celebrities Speak out about their Miscarriages