Cervical Mucus After Ovulation: How to Check Cervical Mucus to Determine If You Are Pregnant
Most people use methods like ovulation testing and monitoring basal body temperatures to test ovulation. However, for some people, checking for fertile cervical fluid may be a good sign of fertility.
Cervical mucus is a healthy discharge that changes throughout the entire menstrual cycle.
It is usually a sign of regular indication and most people monitor it to know when or not to get pregnant. This is referred to as cervical monitoring or fertility awareness.
In this article, we will look at cervical mucus after ovulation, its appearance, and how to track it to predict ovulation.
What Exactly is Cervical Mucus?
Also known as cervical fluid, cervical mucus is a fluid produced by the glands around the cervix.
This fluid is very crucial for reproduction and it can be used to determine fertility, lubricate the vagina, and prevent infection.
Cervical mucus can change in color, texture, and volume during the menstrual cycle because of an increase in estrogen hormones.
Generally, you can examine your cervical mucus to determine the stage of your cycle.
Usually, the cervical mucus becomes thick, dry, and turns white before ovulation since your estrogen levels are low.
However, this fluid can change to become clear, wet, and slippery when you get closer to ovulation.
This is a result of an increase in estrogen levels. The type and texture of this cervical mucus resemble that of raw egg whites.
This type of discharge is known as fertile discharge. It makes it very easy for the sperm to move through the cervix and fertilize the egg during ovulation.
This is an indicator that you are fertile and it may be the right time to get intimate if you want to get pregnant.
The fertile cervical mucus can also keep the sperm healthy.
What Does Cervical Mucus Appear Like After Ovulation?
Right after ovulation, your estrogen levels will drop. Your cervical mucus after ovulation can become thick, cloudy, and dry.
However, if you get pregnant, then your estrogen and progesterone levels will rise and increase the amount of discharge in preparation for pregnancy.
On the other hand, your estrogen levels will drop if you don't get pregnant in that cycle.
Your menstrual cycle will start again and the cervical mucus generally starts to get dry before it becomes creamier and then wet as you near ovulation.
While checking changes in your cervical mucus after ovulation can help you determine the potential of fertility or infertility, you may still want to take a pregnancy test to be sure.
In most cases, your cervical discharge will increase during pregnancy as a way to get rid of any bacteria that may be a threat to your pregnancy.
However, this may not always be the case and you may not notice this symptom until later on. That is why it helps to use urine ovulation test strips to determine your LH.
How Does Cervical Mucus Look Like in Early Pregnancy?
The color and texture of your cervical mucus after ovulation will change.
The vaginal discharge will become stickier and white or yellow in color, during the first weeks of pregnancy. This discharge is known as leukorrhea. The discharge will change as your pregnancy progresses.
Tips to Track and Check Cervical Mucus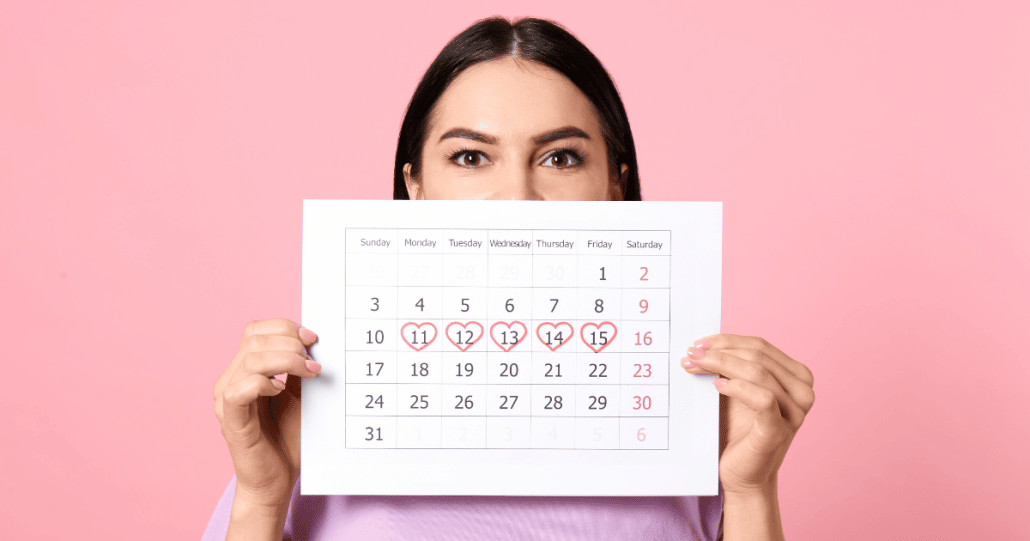 As noted earlier, the texture, color, and consistency of your cervical mucus keep changing as estrogen hormones shift during your cycle.
It, therefore, helps to monitor your cervical mucus to see the changes over your menstrual cycle.
The method of tracking cervical mucus to predict ovulation and fertile window is called the cervical mucus method
Here is a pattern that cervical mucus will likely follow:
Day 1-4– After your period, the discharge may be dry, tacky, and white or yellow in color.
Day 4-6– Right after your period, the discharge becomes sticky, white, and a bit damp.
Day 7-9- Here, the discharge is wet, creamy, and cloudy as the body starts to produce more estrogen.
Day 10-14-During ovulation, your discharge gets slippery, wet, and stretchy mucus that looks like raw egg whites.
Day 14-22– After ovulation, progesterone hormone is produced and this causes the cervical mucus to become fry and thick before your period.
Day 22-28– As your period nears, you may notice glue-like discharge, which can dry up 1 to 2 days before your periods.
Follow these steps to check your cervical mucus:
Clean your hands and use a clean towel to dry them.
Find a comfortable position and carefully insert your index finger into your vagina. If you are not comfortable introducing your finger into the vagina, you can opt instead to look at the discharge on your underwear or toilet paper.
Get a sample of your cervical mucus and evaluate the texture and consistency of the mucus by rubbing it against your thumb and index finger.
Note down the cervical mucus changes during your menstrual cycle to know when you are likely to be fertile or infertile.
When is the Best Time to Get Pregnant?
If you are trying to get pregnant, then you should have intercourse when you are most fertile. Ovulation is likely to take place when the cervical mucus is wet, clear, and stretchy. This is known as the fertile cervical fluid and is an indication that you are most fertile.
Unlike a sperm that can survive in the reproductive tract for several days, an egg can only live 12-24 hours in the fertile cervical fluid. Therefore, it is highly recommended to have intercourse before ovulation to increase the chances of the eggs getting fertilized.
However, if you are not trying to conceive, make sure that you avoid intercourse when you notice a fertile discharge. Otherwise, having sex in this fertile window can increase your chances of conceiving.
What Can Affect Your Cervical Mucus?
Except for hormones, other things can affect the color, texture, and consistency of your cervical mucus after ovulation.
Medication
Certain types of medication like Antihistamines and Clomid can dry up your cervical mucus. This is also true for supplements as some like Vitamin E and Amino Acid L-arginine are believed to help boost cervical mucus.
Pregnancy
If you notice changes in your cervical mucus than the usual pattern, chances are you are pregnant. During pregnancy, your cervical mucus can become thick, gummy, and white or yellow. There can also be an increase in amount of mucus in preparation for pregnancy.
Birth Control Methods
Some birth control methods can make the mucus thick and dry. You will notice a different consistency that will make it difficult for the sperm to get into the uterus. Consequently, fertilization of the egg may not take place.
Dehydration
If you are not giving your body enough water, then your mucous membranes will be dry. That is why you need to keep hydrated at all times to ensure that your cervix produces an adequate amount of cervical mucus.
Infections
The amount, color, and smell of your cervical mucus can change due to sexually transmitted infections, yeast, or bacteria.
Other Factors
Douching, sex, and using lubricants can also interfere with the amount of cervical mucus produced in your menstrual cycle. The amount and color of your mucus can also be affected by feminine hygiene products.
Conclusion
The cervical fluid plays a key role in your reproductive health. For this reason, it is very crucial to monitor the changes in appearance, consistency, and odor of your cervical mucus in your menstrual cycles. This will help you to know when you are about to ovulate.
However, you should not rely entirely on your cervical mucus after ovulation to determine your fertility. Instead, you should talk to your doctor and consider other methods of predicting ovulation. This may include paying attention to your basal body temperature and cervical position changes.
Hi, I'm Louise- mum of one to a little boy called Mason.
I am the Digital Marketing and Admin Assistant for MyBump2Baby.
I enjoy working to provide excellent service to MyBump2Baby's growing families.
Nice to meet you!
https://www.mybump2baby.com/wp-content/uploads/2022/09/cervical-mucus-after-ovulation.png
630
1200
Louise McCamily
https://www.mybump2baby.com/wp-content/uploads/2016/10/Logo-MyBump2Baby_transparent-bg-1-1.png
Louise McCamily
2022-09-05 11:13:26
2022-09-07 12:47:37
Cervical Mucus After Ovulation: How to Check Cervical Mucus to Determine If You Are Pregnant