So it is that time of year and we are finally enjoying some well-deserved sunshine. Queue the usual summer comments "Not prepared for this weather are we?" "It's too hot" and I can understand it. We aren't used to the sun so when summer comes by we are often unprepared and promise ourselves that next year will be different but we still struggle.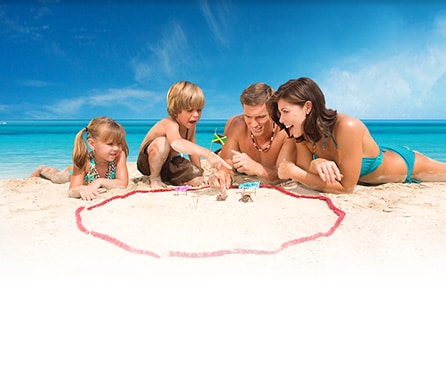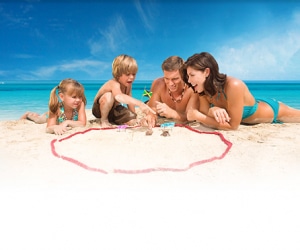 I think one of the biggest worries in the hotter months is 'how do I keep my child cool in hot weather?' Many parents ask for different ways to keep their child cool especially when travelling in the car or going on holiday. In the hot weather we tend to experience daily 'head sweats' – I like to call them, when my lovely boy has been in the car seat and it's a lovely day, we will travel somewhere (sometimes only a short journey) and I get him out with the back of his head and neck dripping and a lovely sweat stain on the car seat. It really can't be comfy and he can't just tell me 'mother I'm sweating cobs back here….. cool me off woman!' and instead he has the toddler hot head tantrums which tend to happen a lot in the hot weather.
Keeping your child cool on Holiday
I remember taking him on holiday and we had bought a cheap second hand buggy (thank god we did) a lovely blue one. It was just covered in sweat stains from him at the end, and we had only put him in it to walk around the local shops or out and about for half an hour or so. He just must have gotten so hot with no air circulating behind his head and neck that he just broke out in the sweats. Safe to say we had to throw the buggy away before travelling home as it was completely ruined. It sounds ridiculous throwing something away because of sweat stains but we had no choice. It is a real worry for parents in this summer heat because they have to go in car seats and prams and sometimes the journey is a little longer than we would hope.
The solution to keeping your little ones cool in hot weather
MyBump2Baby has found an amazing solution to this problem. Introducing Nowa Baby an innovative company that strives to create products to make everyday life easier for parents. Their product is 'Cool Breeze Seat Liner', this Seat liner is both a car seat or pram liner that is universally compatible with most prams & car seats. It is a seat liner that you can attach to your pram, buggy and car seat. It's special innovative design uses 3d breathable mesh that allows hot air to escape and cool air to reach your child and Tencel fibers that help to keep your little one cool.
'What on earth?' I hear you ask, not to worry here's the sciency bit – Tencel fibers are produced from sustainably sourced wood. Unique properties of Tencel fibers, lead to efficient moisture absorption and gentleness on skin. Tencel is softer and more breathable than cotton & polyester, making it ideal to keep your little one cool and comfortable.
All sounds very fab but a bit over my head, what I want to know is does it work does it keep my hot head son cooler and how does it look?
Is the Product as Good as it sounds?

The answer is yes!
The lovely people at Nowa Baby sent me a Cool Breeze Liner to try and it is amazing. I would definitely purchase one.
I really liked the colour they sent (but of course, this awesome brand has you covered with four different colour choices, blue, pink, mint or beige).
It is lightweight and looks lovely and comfy. It is easy to use the liner is compatible with all 5-point harness' and it fits perfectly in my car seat and buggy and there was absolutely no need for me to spend an hour stressing trying to get it in and secure it, it really does just slot right in. And, most importantly it kept my son cooler.
I have now used this several times splitting its use between the car seat and the buggy and I really have to say I can't believe how well it works and how easy it is to use. I purposely picked he hottest days with temperatures of 22 degrees and more and his head sweats were massively reduced. I'm not going to say that there was no sweating there still was a little of course but what it didn't do was soak onto the liner like it does the car seat or the buggy and his hot head stresses were actually (pleasantly) much, much less.  There was also less hot headed tantrums which of course was an added bonus.
What I really like about Nowa Baby is that the team largely comprises of young families who are going through the same issues that you are facing. So their products are designed with parent's convenience and children's comfort and safety in mind. For me having a company that designs their products with their own children in mind means that they truly believe in what they are selling.
They have free shipping worldwide and so we really do think for those parents who know a thing or two about toddler hot head tantrums or worry about how they can keep their baby cool in the car seat or prams for long periods of time that this product and this company is for you. Go and visit their website now you will not regret it – I can promise you that.
Based on our own experience, we awarded Nowa Baby with our recommended on badge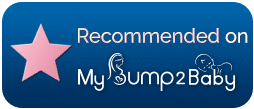 Please note that although we have tried and tested the product ourselves, we are not responsible for safety checks. For any questions regarding this please contact the company directly.
Carla is the founder of MyBump2Baby. Carla has a huge passion for linking together small businesses and growing families. Carla's humorous, non-filtered honesty has won the hearts of thousands of parents throughout the UK.
She has previously written for the Metro and made appearances on BBC News, BBC 5 live, LBC etc. Carla is a finalist for Blogger of the Year award with Simply Ladies inc. Carla is also the host of the popular Fifty Shades of Motherhood podcast and The MyBump2Baby Expert podcast.
https://www.mybump2baby.com/wp-content/uploads/2019/07/how-to-keep-a-child-cool-in-hot-weather.jpg
1200
1200
Carla Lett
https://www.mybump2baby.com/wp-content/uploads/2016/10/Logo-MyBump2Baby_transparent-bg-1-1.png
Carla Lett
2019-07-10 16:48:35
2019-07-16 18:40:58
How do I Keep My Child Cool in Hot Weather?