The Childbirth Pain Scale 1-10

Childbirth pain is a tricky subject, as it can vary widely from person to person. You might be pregnant and wondering how painful childbirth is, and the truth is that no one can tell you. In this article, we're looking at the childbirth pain scale 1-10.
This article includes:
How much pain is childbirth in units?
Childbirth pain scale 1-10
Labor pain is equivalent to how many bones breaking?
Is childbirth the worst pain?
What can make childbirth pains worse?
How to relax in childbirth
If you're feeling a little anxious about giving birth, don't worry – you're not alone. Giving birth is typically not painted in a positive light. This leads to individuals feeling more anxious. You can do some things to help relieve some stress during labor.
Many women have scary experiences when giving birth, and healthcare staff work hard to make the experience as safe as possible. In some instances, some potential birth complications can be spotted during pregnancy. This highlights the importance of attending your pregnancy appointments.
You will receive growth scans and other tests at your prenatal appointments to ensure everything is on the right track. In your early visits, they will provide you with an accurate due date based on your information and the scans.
Pregnancy is an exciting time to enjoy before you bring your little bundle of joy into the world!
How much pain is childbirth in units?
There have been many individuals that claim that giving birth is equal to 57-decibel units. This is not true and can fill women with a lot of anxiety. There is no easy way to measure pain associated with childbirth.
This can cause anxiety because others claim that the human body can only endure around 45 decibels of pain. This is also not true. Everyone experiences labour pain differently and have different pain thresholds.
Due to everyone's labor experiences being different, no official number of units can be compared. Unfortunately, you won't know how much pain you will feel until you give birth.
Childbirth pain scale 1-10
When it's time for you to give birth, you'll probably be doing lots of screaming and shouting! While childbirth is likely to be painful, staff and pain relief are available to help you through it.
Pain cannot actually be measured due to there being so many other factors that can affect it. Even the mood you are in at the time can change the way you feel pain. This is why breathing and calming exercises can be useful when in labor.
When giving birth, you may be asked to rate the labor pain you are experiencing on a scale from 1 – 10. As your labor progresses, you will likely find the labour pain intensity increasing. As you measure pain, the midwife will assess your contractions. They will also be checking your heart rate and blood pressure regularly.
You will still have a few minutes between contractions in early labour, and the pain intensity will be reasonably low. You may feel pains in the abdomen, similar to period pains. As your cervix dilates and you enter active labor, you will experience longer contractions. As well as reasonably intense pains, you may feel dizzy and sick.
The last stage of labor is delivering the baby. This will happen when you reach 10cm dilation. The healthcare providers will have been carefully monitoring contractions so they can assist you with this part. Soon enough, you'll be holding your little one in your arms!
During the final stage of labor, you may have an episiotomy to allow the safe delivery of the baby. This is an incision that will require stitches to heal.
For some, labor can last several hours; for others, it can last longer. There isn't much evidence to suggest how long it takes; it all depends on your body.
Labor pain is equivalent to how many bones breaking?
As we mentioned earlier, there are many rumours regarding the pains associated with childbirth. People suggest that labor pain is equivalent to 20 bones breaking simultaneously. Again this is wrong. The answer cannot be fact-checked, as pain feels different to everyone.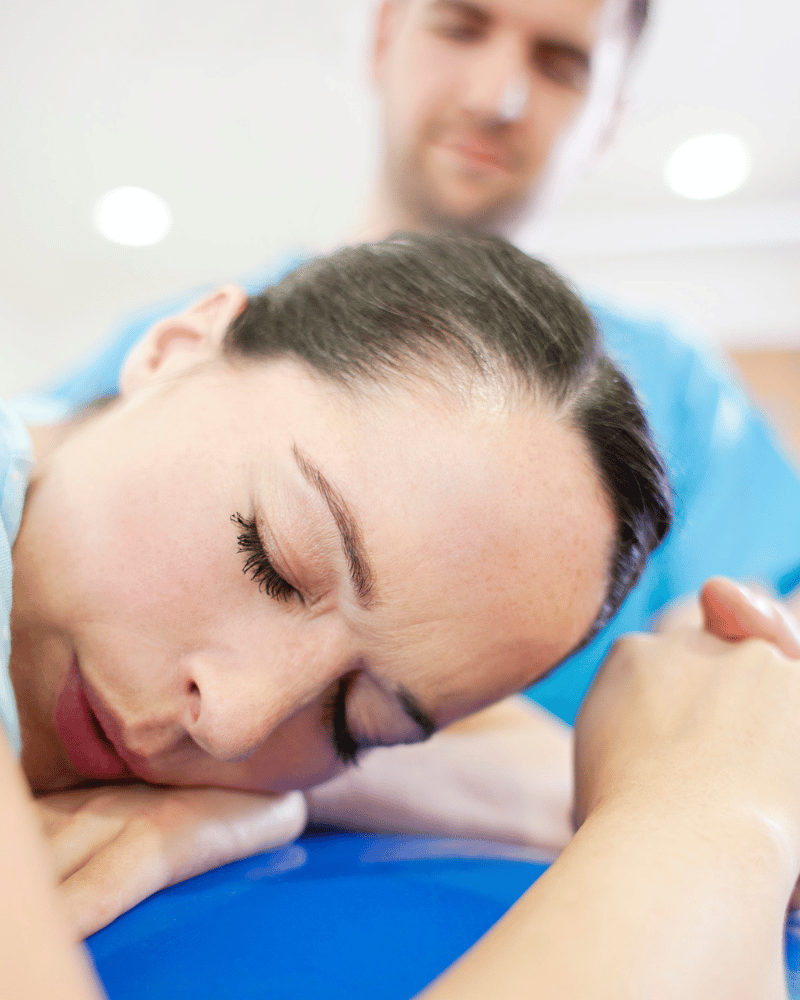 Is childbirth the worst pain?
For some women, childbirth may be the worst pain they experience, but that's not the case for everyone. Some women find childbirth reasonably pain-free, but it all depends on you and your circumstances.
What can make childbirth pains worse?
Childbirth can be made to feel worse for a number of reasons. Some of these reasons may be completely out of your control. Remember that support will be available if childbirth is extremely painful for you.
Pelvis shape
You know when we said there are some things out of your control, the shape of your pelvis is one. The gynecoid pelvis is wide, making it easier to deliver the baby. There are four pelvis shapes that you can have. Some can cause more pain in labour.
Your pelvis is not typically checked during pregnancy; however, there are things that may indicate a certain shape. You can ask your doctor if you are concerned. During pregnancy, your pelvis is put under a lot of pressure and actually relaxes to support you with giving birth.
Position of the baby
Regular ultrasounds can be completed to identify your baby's position. Some babies are breech which means they are not facing the right way. In these cases, a c-section may be the best option.
Babies can be anterior or posterior in the womb. A posterior position indicates that the baby is facing your front, which can make labor last longer. An anterior position is where the baby is facing your back and is the most favourable position for the labor process.
Feeling stressed
Feeling stressed when you enter labor is normal, but what's important is that you try to manage it. Having someone with you who has a calming influence is a good idea. It would help if you made them aware of your ideal birthing environment. If they know what you want, they can help you more when it's time to give birth.
Your healthcare providers will try their best to calm you down and create a good environment for you. Some women find that having some music on can help them to feel more relaxed.
Your position
We've all seen the typical position of a woman giving birth, and the truth is that there are many options. While you are in the earlier stages of labor, you may find it easier not to lie on your back. Lying on your back can close the pelvis, leading to more severe pain.
Some women are offered the chance to have a water birth. This small pool filled with warm water can help you relax and ease severe pain.
Many of these things are out of your control, so you do really have to try and relax. You may be offered medicine or an epidural during labour to ease your labor pain. It's up to you if you decide to take the offer of these medications. It may be a good idea if you find labour extremely painful.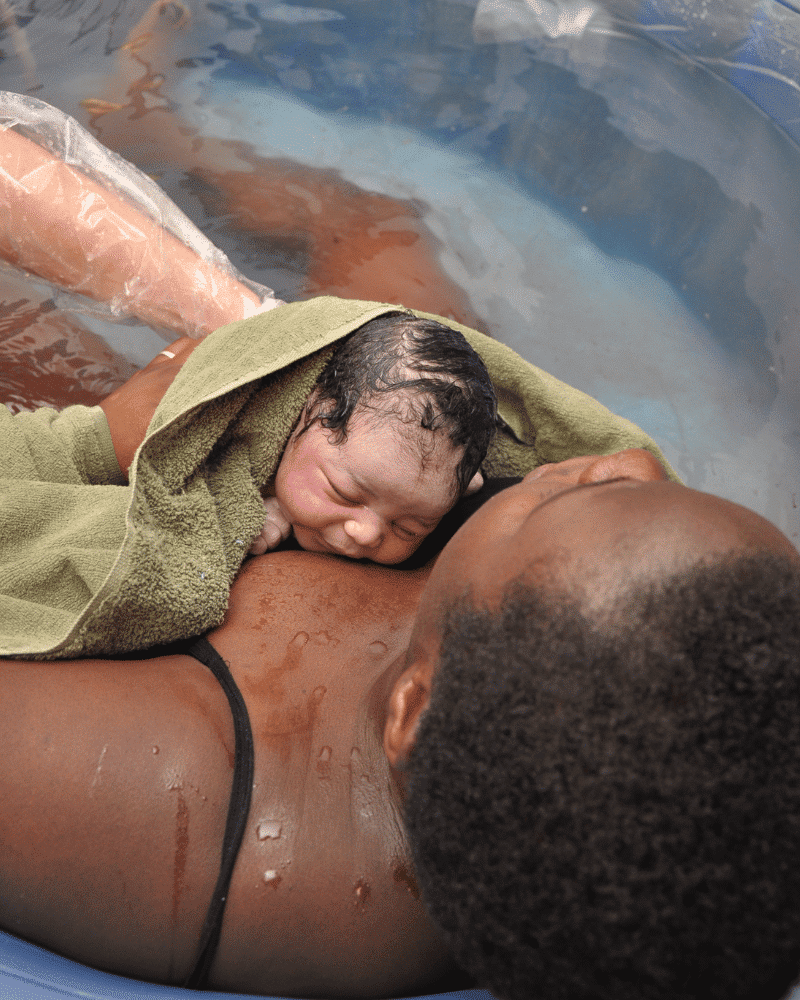 How to relax in childbirth
Some things can help you to feel more relaxed about giving birth. We know these are often much easier said than done, but it's worth considering if you feel anxious. There are lots of labor pain management techniques available.
Talk about it
Talking about your worries may help you feel better and limit fear, especially if this is your first child. If you're worried, you should make sure people know. Too often, you hear stories about women seeking advice who have been told horror stories about birth. Hearing positive birth stories can help to put your mind at ease about the pain experience.
Learn about labor
We know this is not something you want to spend your time doing, but it really might help! You may feel better if you have more awareness about the process and what's in place to help you. There are lots of websites, books and people that you can talk to about labor.
Antenatal classes
Antenatal classes can teach you about childbirth and give you techniques for dealing with it. Most women attend these classes towards the end of their pregnancy. They can provide information on pregnancy, labor and care for your little one after birth.
Have a calming person with you
Now that we've said a calming person; you might already have someone in mind. Having someone to share the labor with you can help you to relax. Some people choose to have their partner, a family member or a friend. Their job during labor is to be there for you and help you to relax. You might even want a massage during labour, and they can help. Massages can be a good natural pain relief option, similar to a water birth.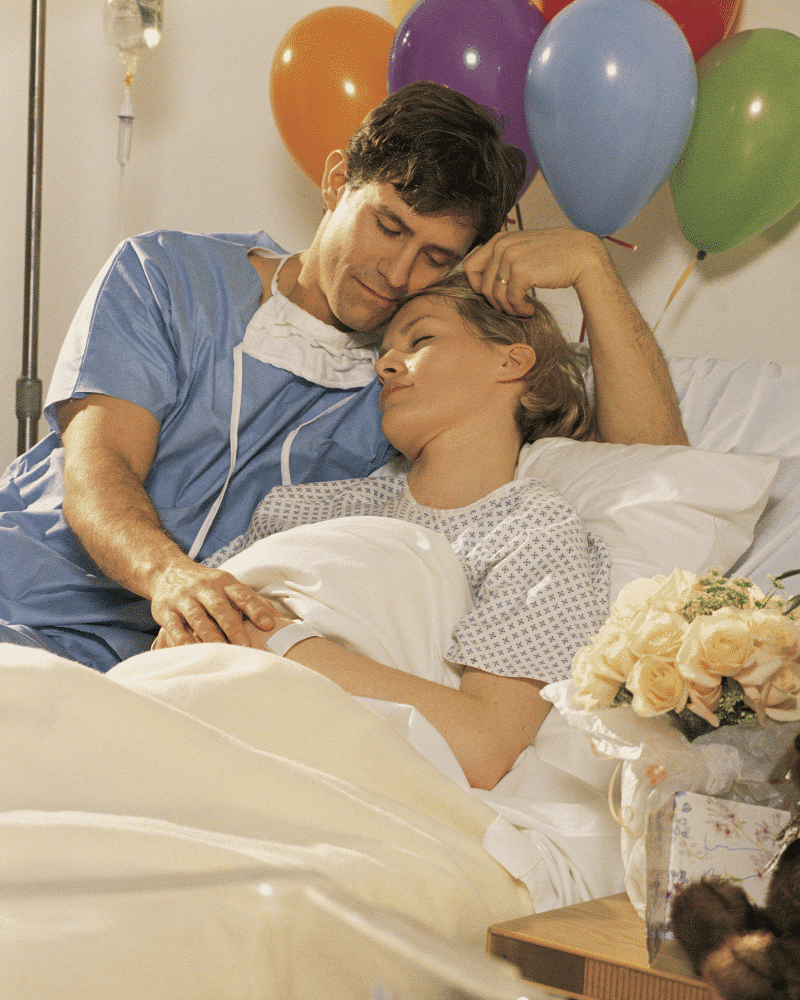 The intense pain you will experience in labor completely depends on you and your circumstances. Pain is subjective and cannot be compared. Try to avoid comparing your situation to someone else's. One person's version of 'intense pain' might differ entirely from what you expect.
Though labor will likely be painful, it can be managed through various techniques and healthcare support. Try not to listen to myths regarding how much pain the human body can bear.
We hope this article regarding the childbirth pain scale 1-10 has been helpful. Remember that the human body is an incredible thing. Good luck with your labor, and enjoy meeting your beautiful baby and becoming a new mother!
Hey there, I'm Abigail! 
I recently graduated with a degree in Marketing. I'm currently a freelance blogger and Marketing Assistant. I love learning new things and hope that you find my blogs useful and informative.
See you in the next article!
https://www.mybump2baby.com/wp-content/uploads/2022/11/Childbirth-pain-scale-1-10.png
600
1000
Abigail Sproston
https://www.mybump2baby.com/wp-content/uploads/2016/10/Logo-MyBump2Baby_transparent-bg-1-1.png
Abigail Sproston
2022-11-03 13:40:06
2023-01-19 12:47:55
The Childbirth Pain Scale 1-10