Conceive Plus Review
MyBump2Baby are passionate about sharing hoenst reviews from parents to helo you make informed decisions before purchasing products.
Today we are sharing reviews from parents about conceive plus as we have received so many positive reviews about this fertility lubricant we felt it was really important to share with people trying to get pregnant.
The journey when trying to conceive can be extremely difficult and today we get reviews from mums who finally got their positive result by using conceive plus so we wanted to share a bit more about this product.
What is Conceive plus fertility lube?
For women it mimics their natural lubricating fluids, giving them more moisture down there and his swimmers an easier pathway to greet your egg.
It creates an optimal PH balanced environment for your swimmers and contains calcium and magnesium ions which are naturally present in both semen and cervical fluid and are important for sperm motility and the fertilisation process
Sexy fun, Feels great and helps to increase comfort and pleasure during sexy time
Unlike other lubricants that can damage sperm or create a barrier to sperm movement, Conceive Plus preserves motility by mixing with the sperm within minutes and helping to keep sperm healthy and free.
Formulated by Doctors and shown to be fertility friendly in laboratory testing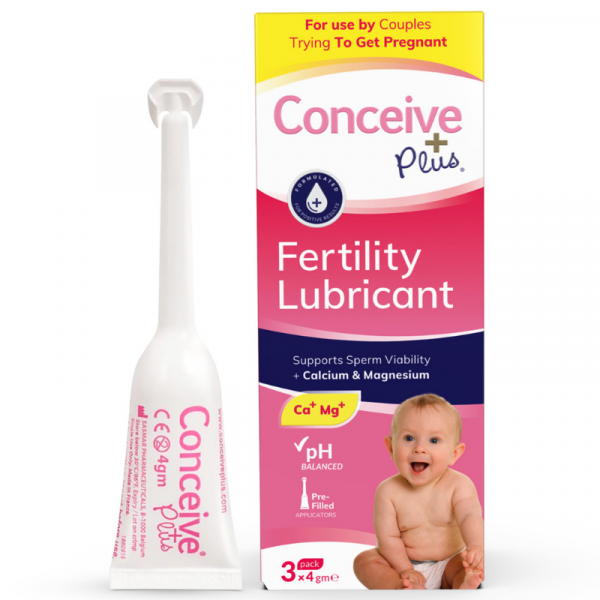 [content-egg-block template=custom/mb2b]
If you have recently stopped Depo-Provera, why not read our next article, Tips on Getting Pregnant After Depo Provera?
Feedback from other mybump2baby mums;
"I read a positive review about conceive plus, my husband and I had been trying for 18 months and I was at the point that i would try literally anything. We were booked in at the fertility clinic to start undergoing tests about why natural fertility was not happening for me, whilst waiting for the appointment i saw this fertility lub called conceive plus and i had to try it and that month I fell pregnant and got the big fat positive. I wanted to shout about this product from the rooftops because it was fantastic and actually made sex a lot more pleasurable too as i was rather dry down there which could have been the problem. I am finally pregnant and going in to my third trimester next week" Aria 29.
"My overall star rating of this product is 11 out of 10, conceive plus literally worked in about a week. The fertility lube was a game changer after 4years of trying i began to lose hope. I got pregnant with this straight away. I used the fertility lubricant with the flo app when i was ovulating and i got my big fat positive. I was skeptical about this product but i kept reading about it and the customer reviews were almost too good to be true. I would definately recommend conceive plus. Baby dust to you all, good luck everyone." Clare 32
"I had read 99% positive reviews about conceive plus and 1% of critical review, obviously getting this product is a risk for anyone because no one realy knows the reason why they are struggling to get pregnant, the price for this product is not too expensive so i thought it was worth a try when i worked out the percentage breakdown of people saying it was good vs people saying it didn't work it seemed like a no brainer to try it. It worked in month 3 for us and I took it with a daily dose of folic acid, i used ovulation sticks to pinpoint ovulation and then i used the fertility lubricant over the next 4 days from when i got my positive ovulation. The journey to get pregnant was exhausting so if you are reading this I realyl do feel for you, trying to get pregnant can be heartbreaking journey but conceive plus fertility lube really helped me. My friend also used it and got pregnant in her second month." Lucy 26
"I was looking for this in stores outside the united kingdom when we lived in Germany but was unable to find it, I ended up ordering this with fertility pills for fertility support as i am an older mum and i thought it would take me a long time to get pregnant and i was aware i may need fertility support from a fertility clinic but wanted to try everything i can first. I get ovulation support from ovulation sticks and i had a top positive review from a friend that has tried this product so it was a no brainer for me. I got pregnant in month 3 of trying conceive plus." Stacy 42
Carla is the founder of MyBump2Baby. Carla has a huge passion for linking together small businesses and growing families. Carla's humorous, non-filtered honesty has won the hearts of thousands of parents throughout the UK.
She has previously written for the Metro and made appearances on BBC News, BBC 5 live, LBC etc. Carla is a finalist for Blogger of the Year award with Simply Ladies inc. Carla is also the host of the popular Fifty Shades of Motherhood podcast and The MyBump2Baby Expert podcast.
https://www.mybump2baby.com/wp-content/uploads/2021/06/Conceive-plus-review.png
630
1200
Carla Lett
https://www.mybump2baby.com/wp-content/uploads/2016/10/Logo-MyBump2Baby_transparent-bg-1-1.png
Carla Lett
2021-06-30 12:23:46
2023-02-02 11:45:40
Conceive Plus Review