The Coronavirus pandemic has led to a lot of changes to our everyday lives, we're all spending more time inside, which can be a problem for some families, especially those with separated parents. Today, we're raising awareness on COVID-19 Child Arrangement Orders by our Family Law Solicitors in Leicester.
COVID-19 Child Arrangements Order | Family Law Solicitors Leicester
During the current Coronavirus Crisis some parents whose children are the subject of Child Arrangements Orders made by the Family Court have been understandably concerned about their ability to meet the requirements of these court orders safely in the wholly unforeseen circumstances that now apply.
This short statement is intended to offer advice but, as the circumstances of each child and family will differ, any advice can only be in the most general form. Here at Bond Adams Solicitors LLP, we can offer a range of advice and services that is tailored to each individual circumstance, including international matters.     
As of 24 March 2020, the Guidance is as follows:
Parental responsibility for a child who is the subject of a

Child Arrangements Order

'CAO' made by the Family Court rests with the child's parents and not with the court. 

The expectation must be that parents will care for

children

by acting sensibly and safely when making decisions regarding the

arrangements for their child

and deciding where and with whom their child spends time.

Government guidance issued alongside the Stay at Home Rules on 23rd March deals specifically with

child contact arrangements

. It says:

"Where parents do not live in the same household, children under 18 can be moved between their parents' homes."

More generally, the best way to deal with these difficult times will be for parents to communicate with one another about their worries, and what they think would be a good, practical solution.

It would be sensible for each parent to record such an

agreement

in a note, email or text message sent to each other.

If the actions of a parent acting on their own in this way are questioned by the other parent in the Family Court, the court is likely to look to see whether each parent acted reasonably and sensibly in the light of the official advice and the Stay at Home Rules in place at that time, together with any specific evidence relating to the

child

or family.

The courts will expect alternative arrangements to be made to establish and

maintain regular contact

between the child and the other parent within the Stay at Home Rules, for example remotely via:
FaceTime,
WhatsApp Face-Time,
Skype,
Zoom or other video connection or, if that is not possible,
By telephone.
Further information can be provided by our specialists here at Bond Adams Solicitors LLP.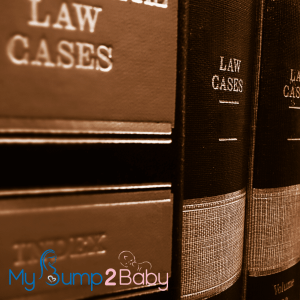 Arrangements for Children:
The requirement to remain at home and the restrictions on movement could obviously have a serious effect upon arrangements for the children, where their parents live in separate households.
The government has specifically stated that where parents do not live in the same household, children under 18 can be moved between their parents' homes. You can find the government guidance online. We are always here to offer our advice and services in situations where the other parent is not complying.
If you feel that arrangements should be altered because of Covid-19, then you should try to discuss and agree matters with the other parent. If you are unable to reach an agreement, then you should contact us for advice.
The present restrictions upon international travel may also mean that international contact arrangements will have to be suspended until the restrictions are lifted. Again, here at Bond Adams Solicitors LLP we can offer a range of advice and services regarding international matters also.
Our specialists:
Rafique Dawood Patel
Hannah Patel – Bhundia
Alternatively,
Speak with any member of our family law team
Contact us
BOND ADAMS SOLICITORS
RICHMOND HOUSE
94 LONDON ROAD
LEICESTER
LE2 0QS
Hi, I'm Emma and I'm MyBump2aby's family law, protection and financial editor. I'm passionate about better-informing parents on their choices when it comes to family law and family protection and financial matters.
https://www.mybump2baby.com/wp-content/uploads/2020/06/COVID-19-Child-Arrangements-Order-_-Family-Law-Solicitors-Leicester.png
600
600
Emma Stevens
https://www.mybump2baby.com/wp-content/uploads/2016/10/Logo-MyBump2Baby_transparent-bg-1-1.png
Emma Stevens
2020-06-09 06:50:36
2021-11-03 11:48:18
COVID-19 Child Arrangements Order, Family Law Solicitors Leicester